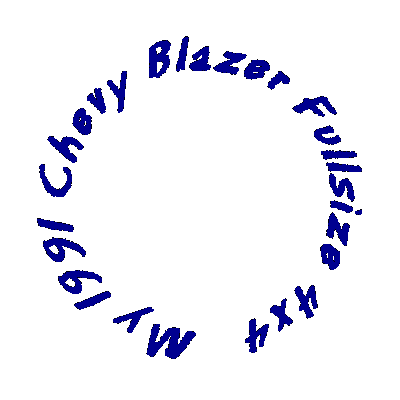 1991 Chevy Blazer
(My old blazer)
Amanda & Brandy Driving 10-2003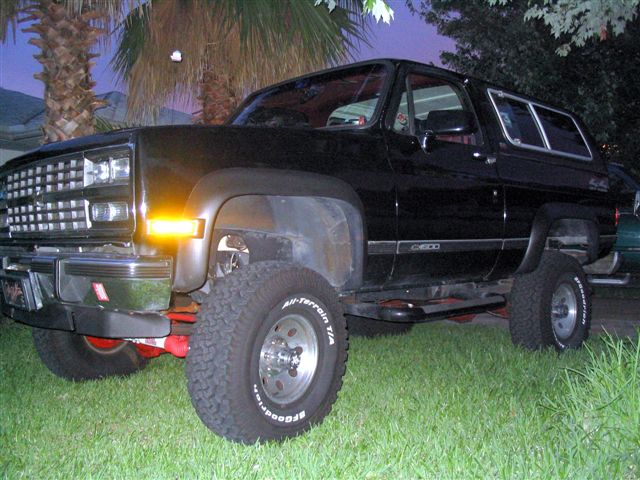 07-05-2004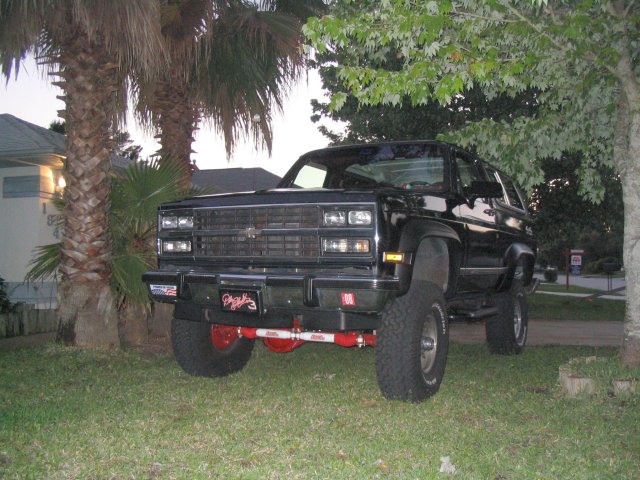 03-27-2004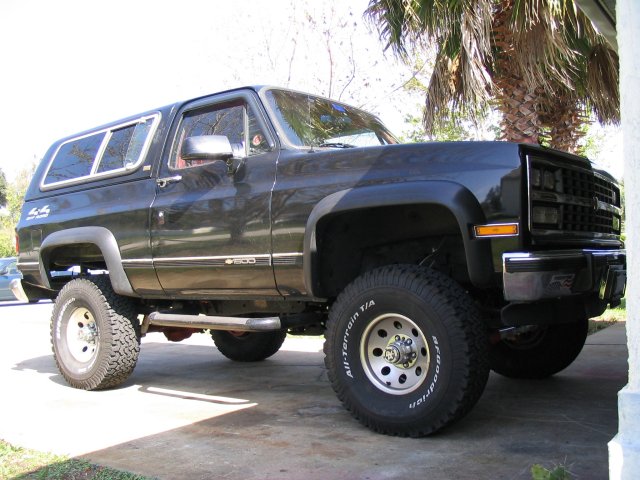 Blazer as of 02-28-2004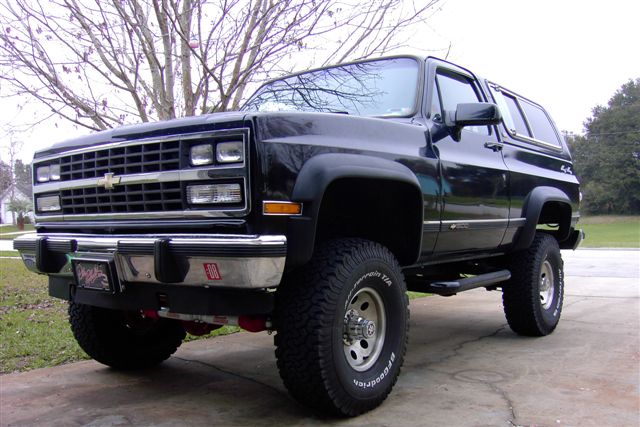 Blazer as of 02-17-2004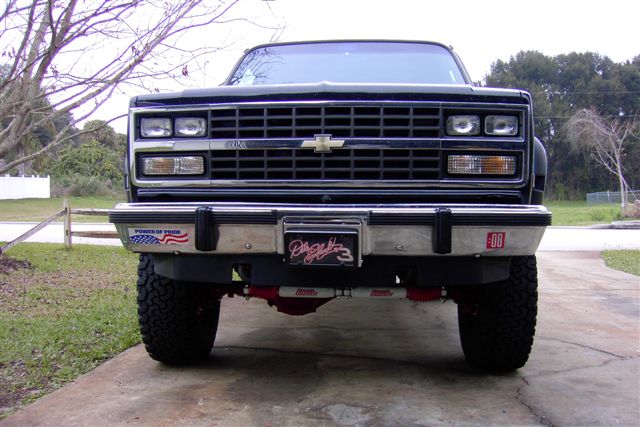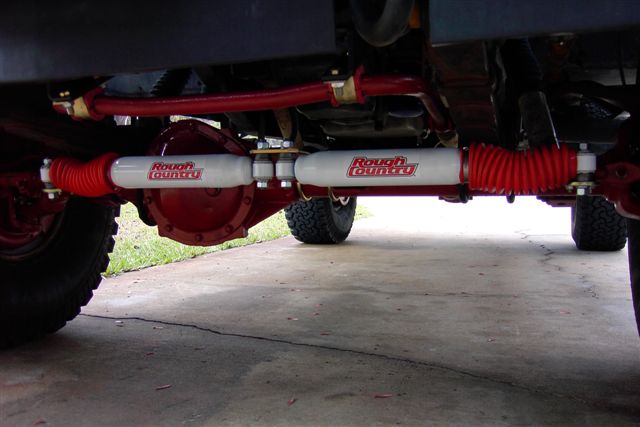 New steering stabilizers installed.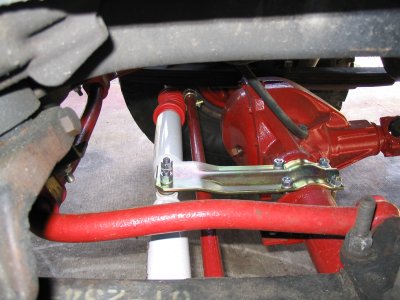 Stabilizer center brace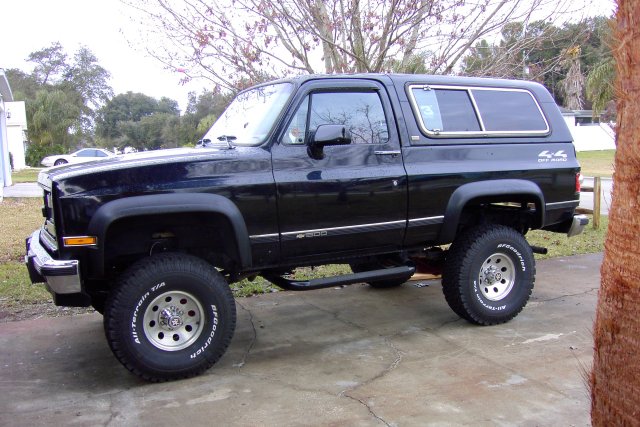 Blazer as of 01-31-2004

3 Inch body lift comparison shots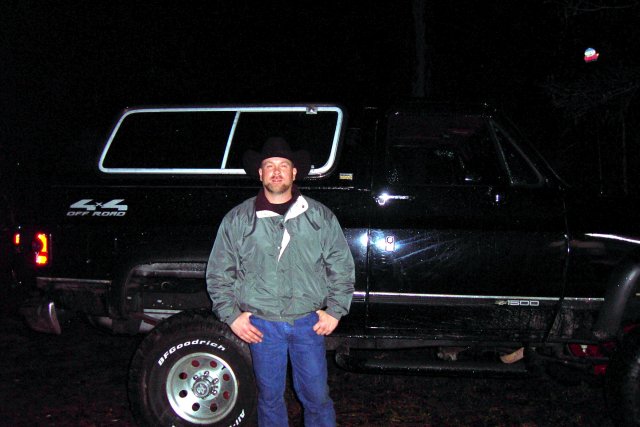 Scott and the blazer
4x4 Trip in Port St John, Florida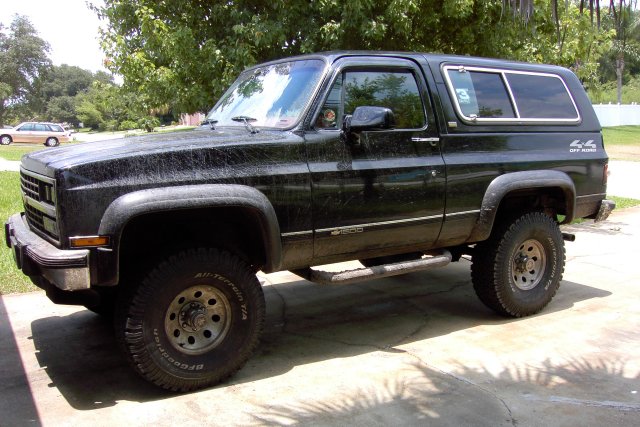 06-15-2003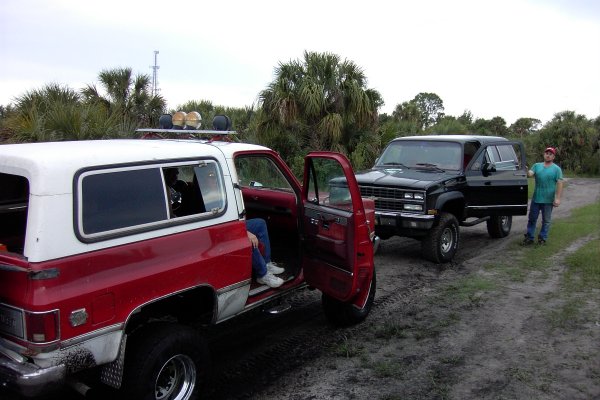 Danny's Blazer and mine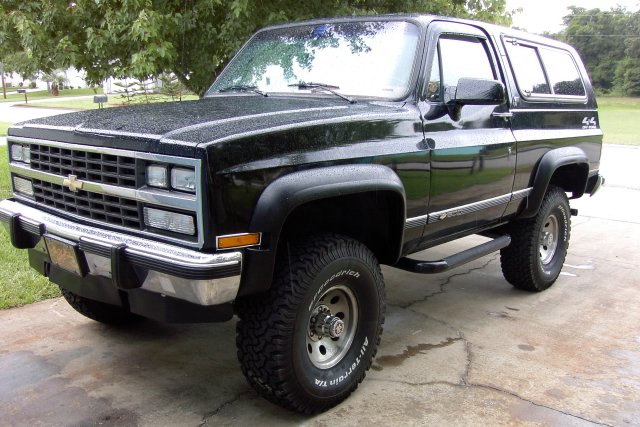 As of 06-03-2003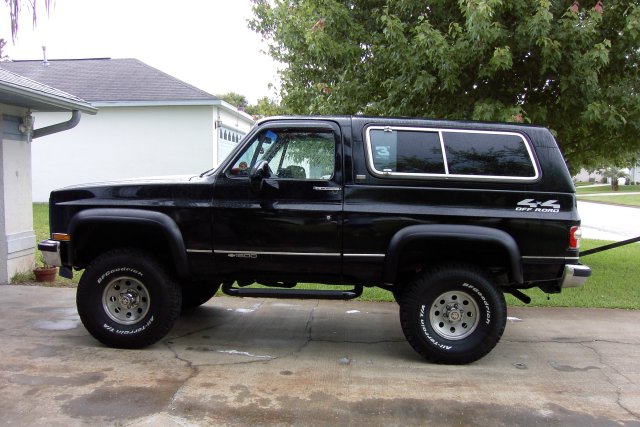 Xenon fender flares installed.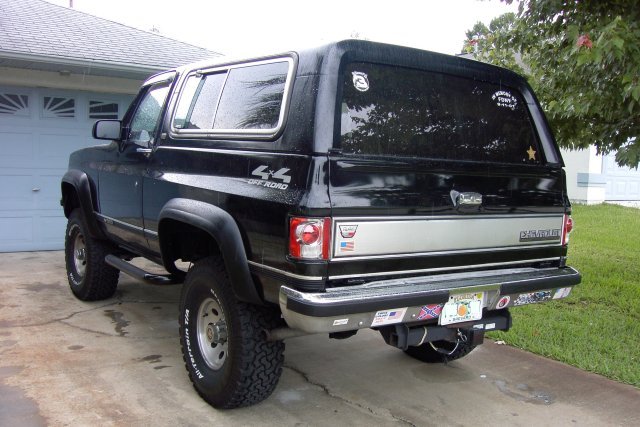 Installation took about 3 hours. They are heavy duty and seem pretty tough.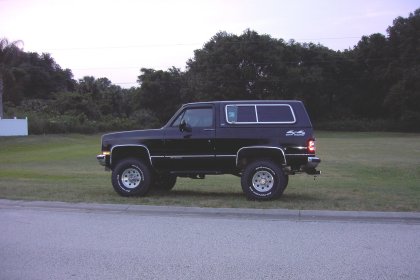 The blazer with its new 35 inch BF Goodrich Tires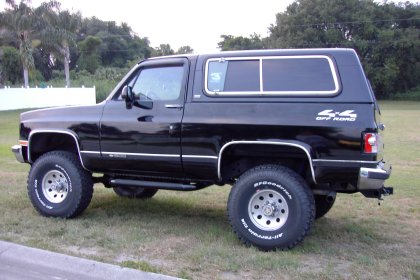 Older shots of the blazer below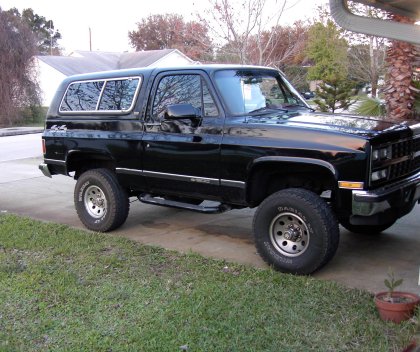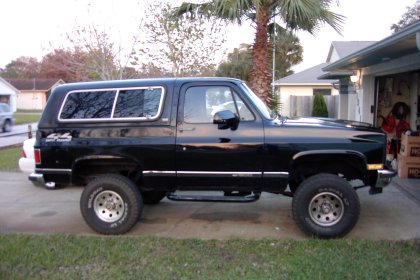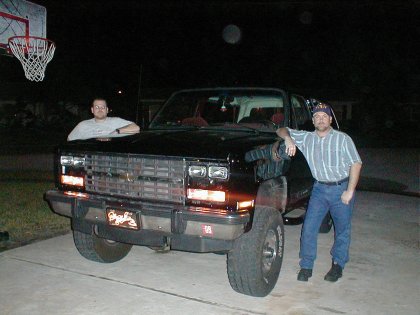 Steve and Scott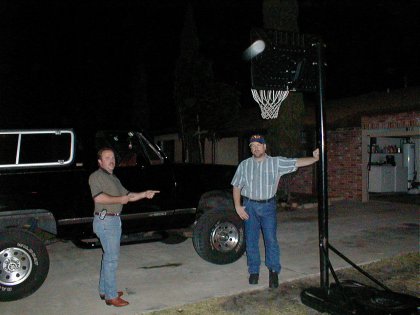 Louie and Scott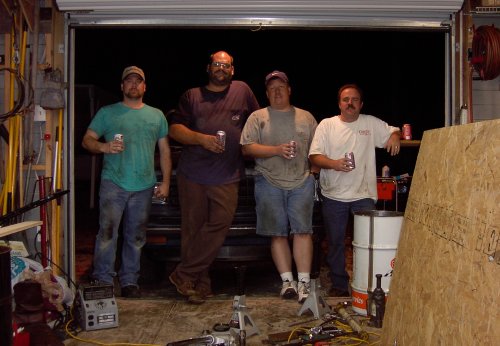 Scott Daniel Brian and Louie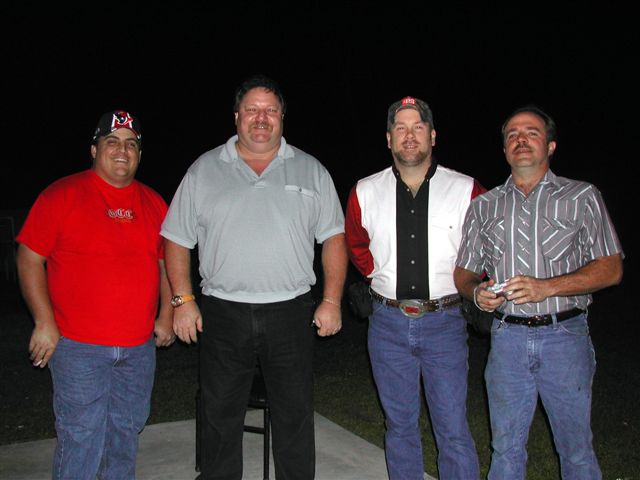 David John Scott Louie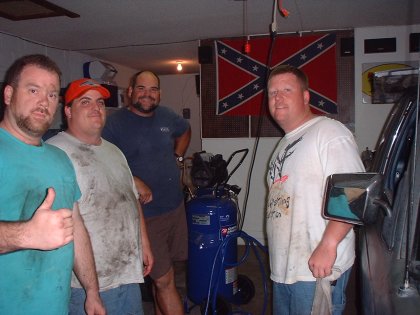 Scott David Daniel Brian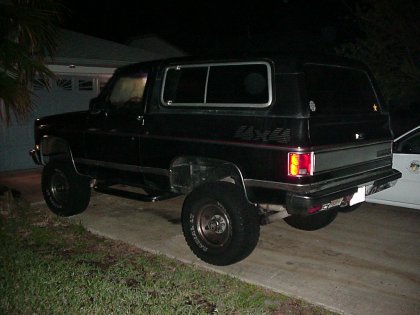 350 V8 Silverado package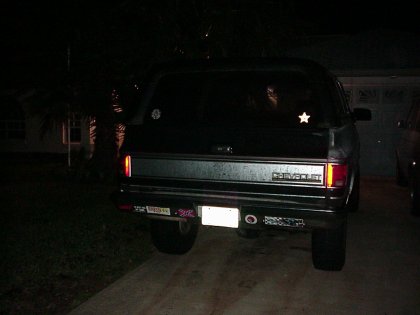 Last model year of this style Blazer from Chevrolet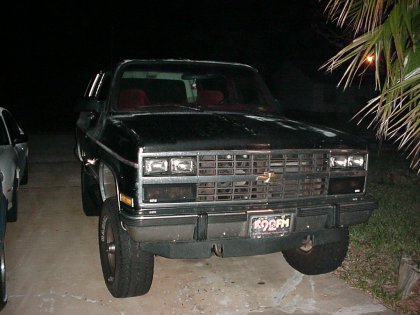 Before the new paint job!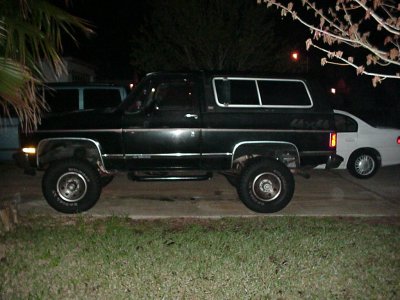 33 inch tires 4 inch suspension lift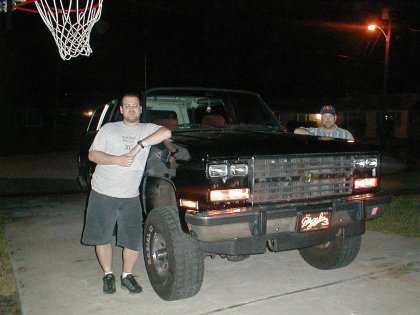 Steven and Scott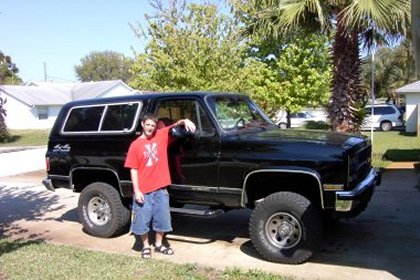 David touching my blazer...hahaha
Shadow checking out my blazer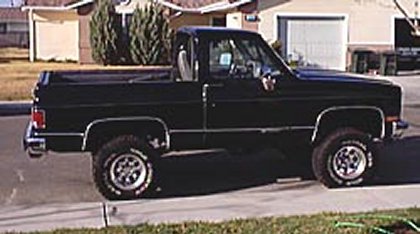 Not my Blazer but very close. Just a cool shot of it without the top.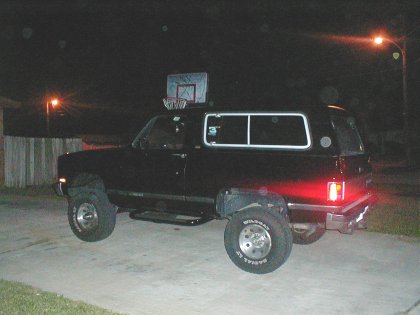 Burgundy interior, bucket seats, fold down rear seat, a/c, stereo and cd changer.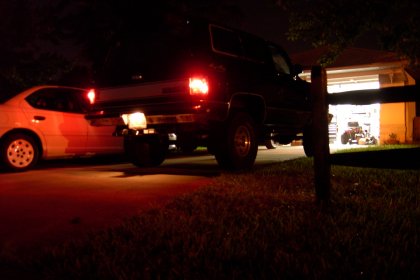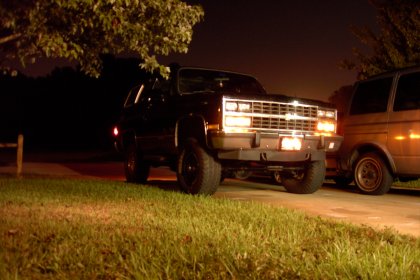 Earnhardt front light up tag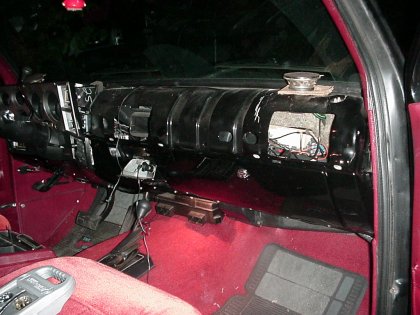 My blazer in pieces. Rewiring speakers and new stereo.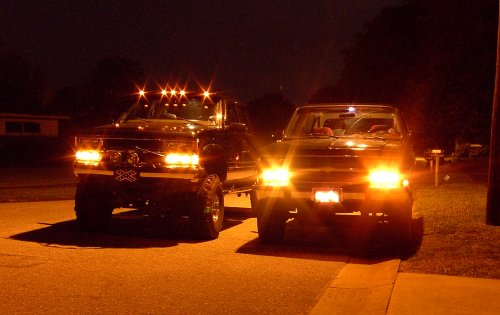 My blazer being towered by Brians 1998 Chevy pickup.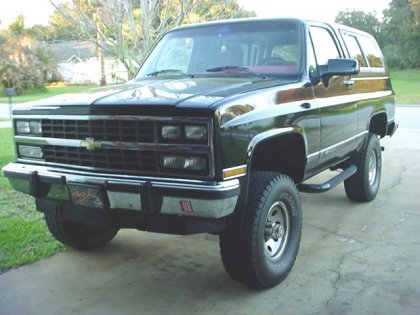 Still with the 33 inch tires, going to be adding 35 inch BF Goodrich very soon.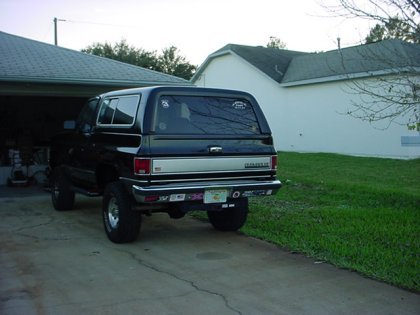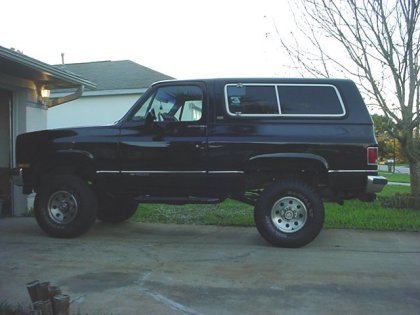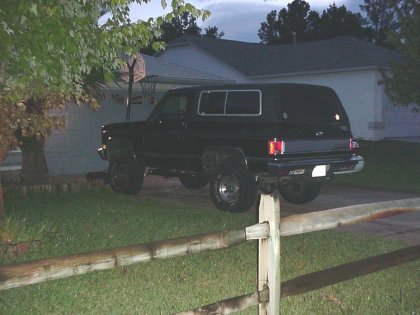 In my driveway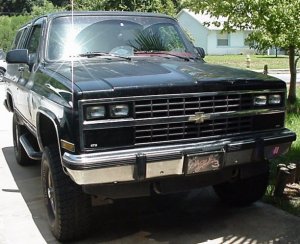 Before the new headlight grills installed.
Thanks for looking.
The DRAC speed module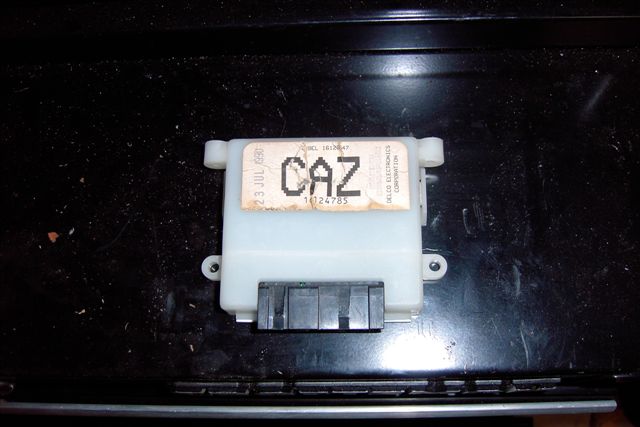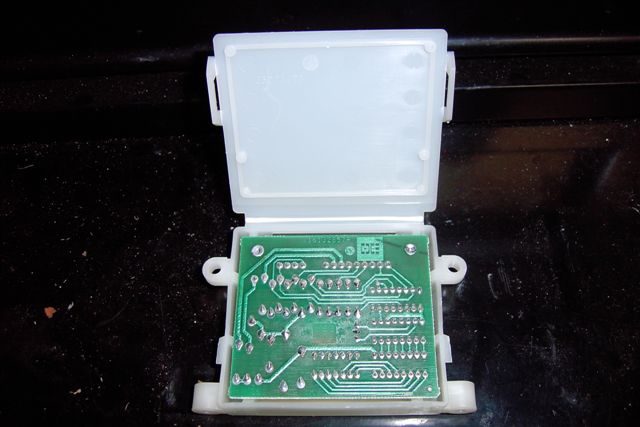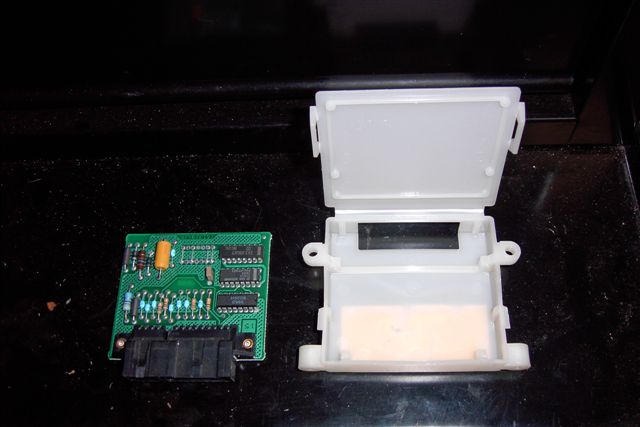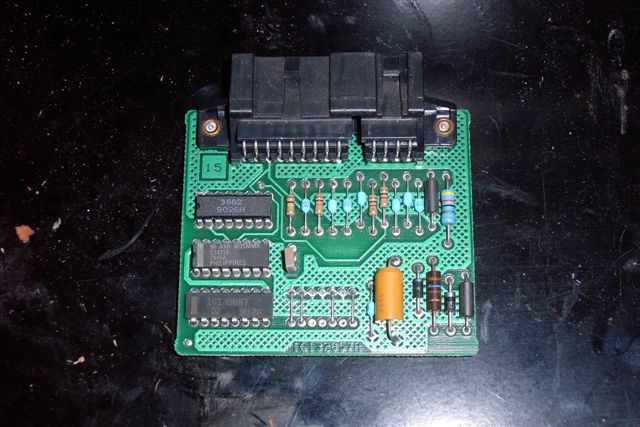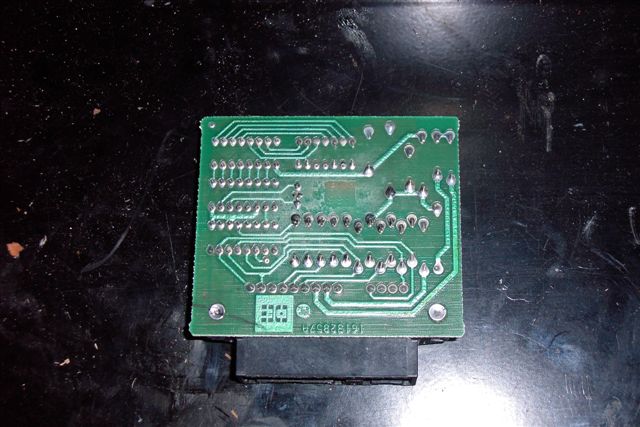 Here is the DRAC re-solder and complete.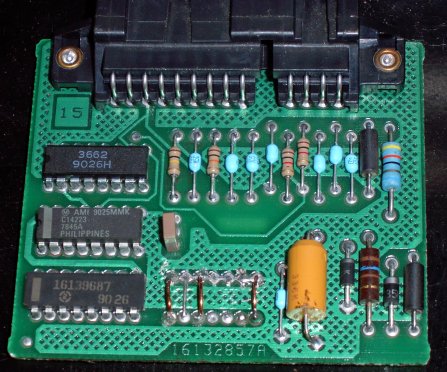 The tranny shifts a whole lot smoother now. Speed is different so I know I am closer to being correct.
I am sure there are many other changes that has occurred being correct again.
Thank you everyone at www.coloradok5.com for your help!!!
Click these two links below for info on the DRAC. Without them this would not have been possible at all!!!!!!
http://614streets.com/drac.html
http://www.philter.com/cgi-bin/drac.pl
Parts List and Exploded Diagrams
Year: 1991
Production Total: 7,332
Base Price: 17,590
Weight: 4,507
Wheel Base: 106.5 in.
Fuel Tank Capacity: 26-gallon/31- gallon
Length: 184.8 in.
Height: 73.4 in.
Std. Engine, (HP):

OHV Eight-cylinder 350 cid. (210) @ 4000 rpm

Opt. Engine, (HP):

OHV Diesel Eight-cylinder 379 cid. (130) @ 3600 rpm

Rear Axle:

GM Corporate 10-bolt (8.5-in. 1.28 Axle Dia. 30 Spline)

Front Axle:

GM Corporate 10-bolt (8.5-in. 1.28 Axle Dia. 30 Spline)

Transmission (M):

SM465 4 spd. (6.55:1 First Gear)

Transmission (A):

4L60 * (3.06:1 First Gear)

Transfer Case (M):

NP241 (2.72:1 Low Range)

Transfer Case (A):

NP241 (2.72:1 Low Range)

Notes:

* The 700R4 was re-named to 4L60 in 1991.

The TBI (throttle body injection) system used on the Blazer's standard 5.7-liter V-8 had longer throttle shaft bearings, new throttle return springs, and improved fuel mixture distribution. The 5.7-liter V-8 also had new heavy-duty intake valves and powdered metal camshaft sprockets.

Standard on all engines was a lighter more powerful 100-amp CS130 alternator.

Two new exterior colors, Brilliant Blue and Slate Metallic were offered.

Blazers featured a steel half-cab with an integral roll bar built into the steel front compartment roof and lock pillar structures.
Thanks to www.coloradok5.com for the specs, check them out below.




Friend's Trucks
Brian's Pickup * Daniel's Dually * David's Dually * Gregg's Trucks * John's Jimmy * Lori's Pickup * Sabrina's Pickup * Amanda's Blazer * Scott's Avalanche
Teddy Roosevelt had it so right!
Theodore Roosevelt's ideas on Immigrants and being an AMERICAN in 1907.


"In the first place, we should insist that if the immigrant who comes here in good faith becomes an American and assimilates himself to us, he shall be treated on an exact equality with everyone else, for it is an outrage to discriminate against any such man because of creed, or birthplace, or origin. But this is predicated upon the person's becoming in every facet an American, and nothing but an American...There can be no divided allegiance here. Any man who says he is an American, but something else also, isn't an American at all. We have room for but one flag, the American flag... We have room for but one language here, and that is the English language... and we have room for but one sole loyalty and that is a loyalty to the American people."

Theodore Roosevelt 1907
Family and Friends Websites