RCFD - Magic Kingdom maximum occupancy 65,000 (2010)
---
WDW Vacation Planning Kit (it's free from Disney)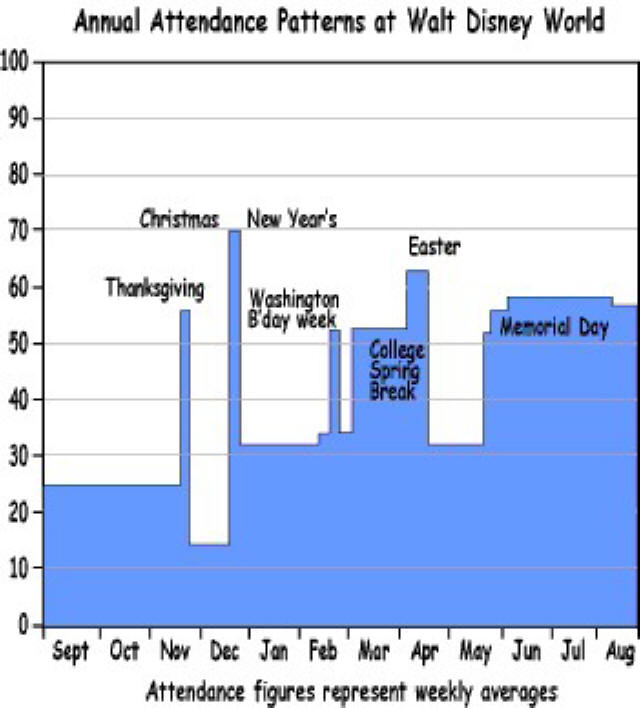 These patterns have changed drastically over the last three years.

"I'm doing this because I want to do it better"—Walt Disney


Click the link above to see some of my on ride videos from Walt Disney World. Thanks Steve.
Chronology of Walt Disney World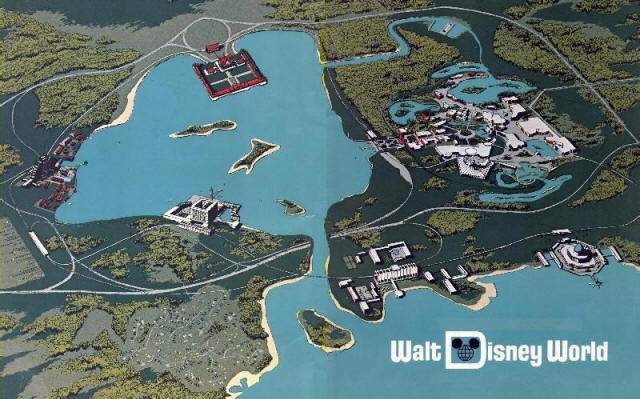 And old aerial drawing of what things could have been like.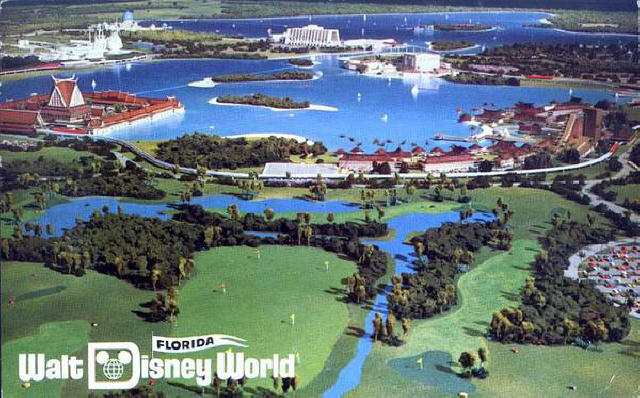 A scale model of the Walt Disney World resort's original layout

And what the resort looked like around 1977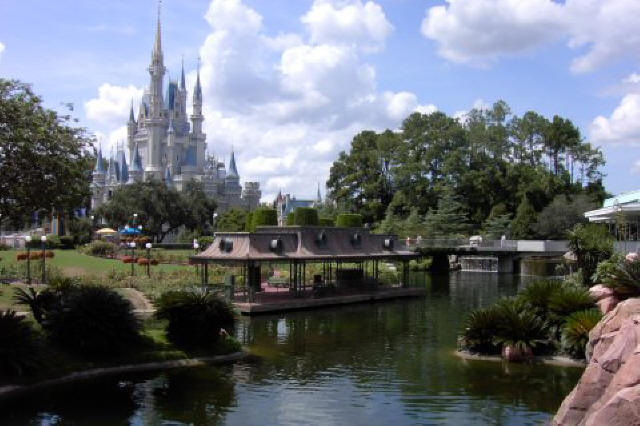 The Castle and old Swan Boat queue line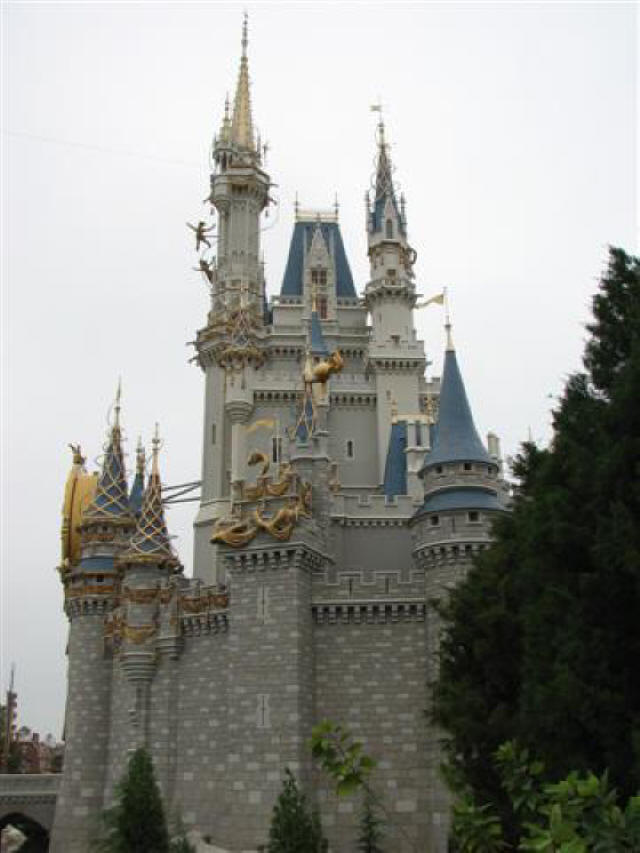 How the castle has changed over the last 25 or so years.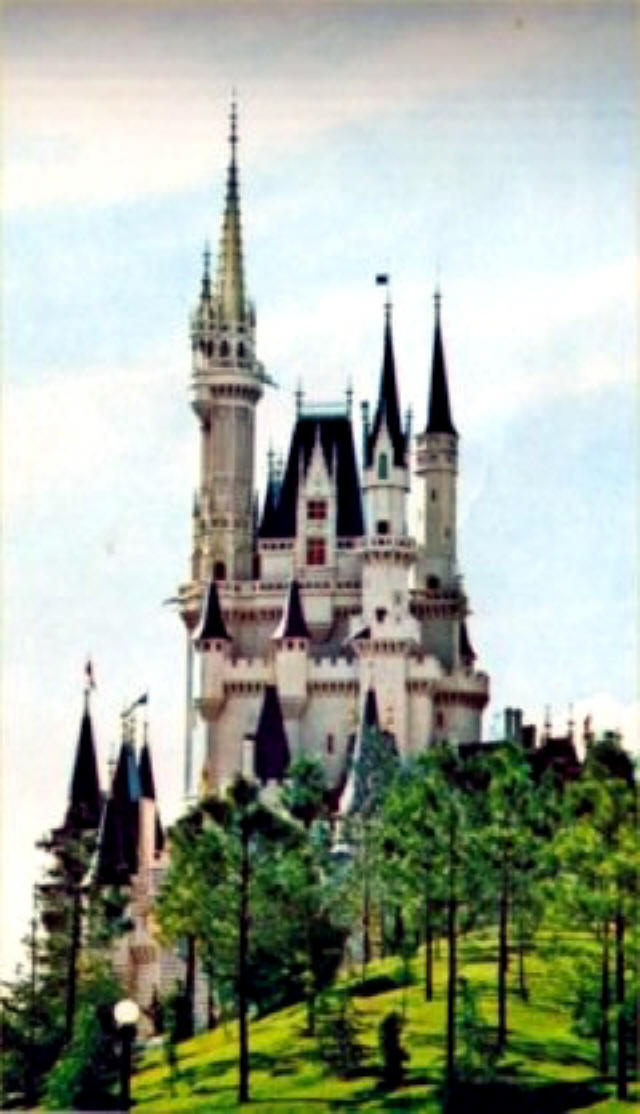 Trees are so small when the park opened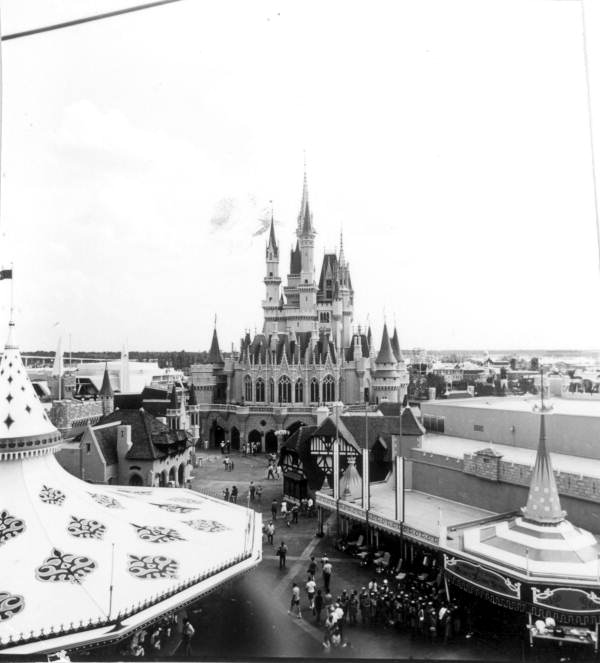 Castle in 1971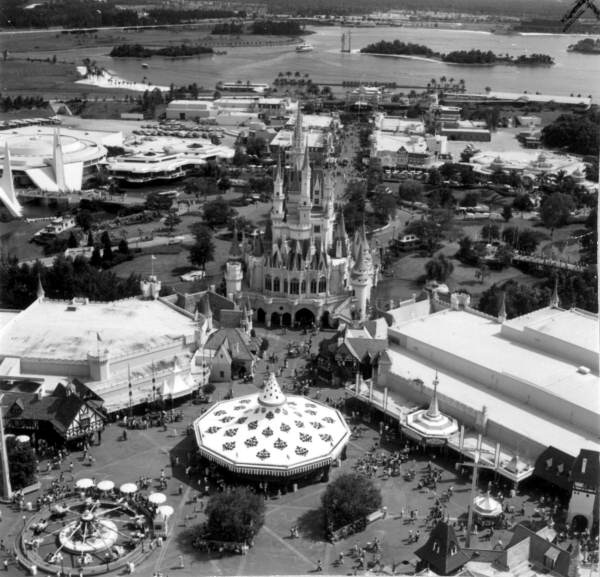 Aerial of the castle in 1976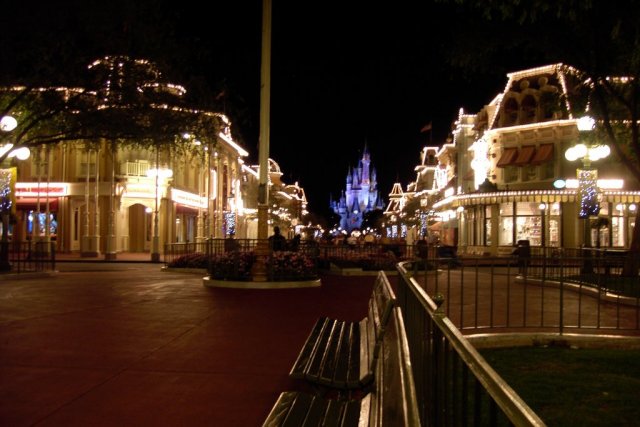 Main Street during one of the E-Ride nights. (now called extra magic hours)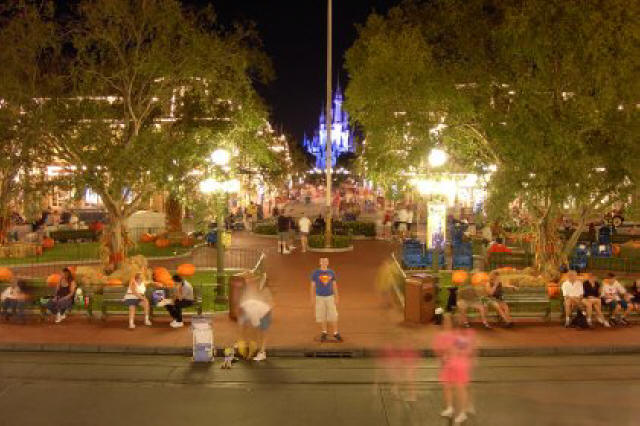 A night on Main Street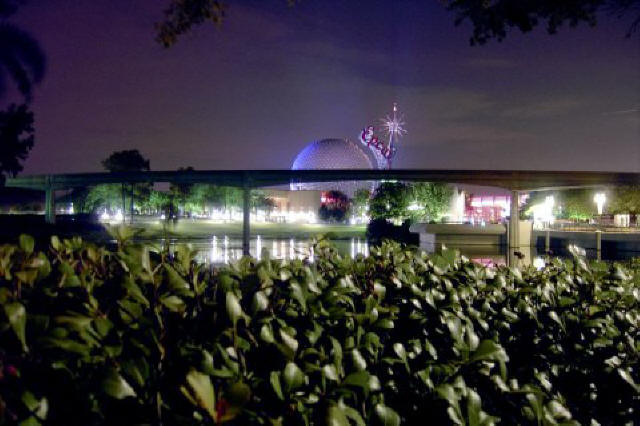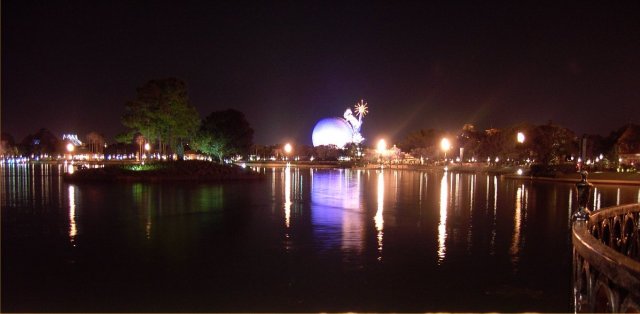 Epcot, one beautiful night.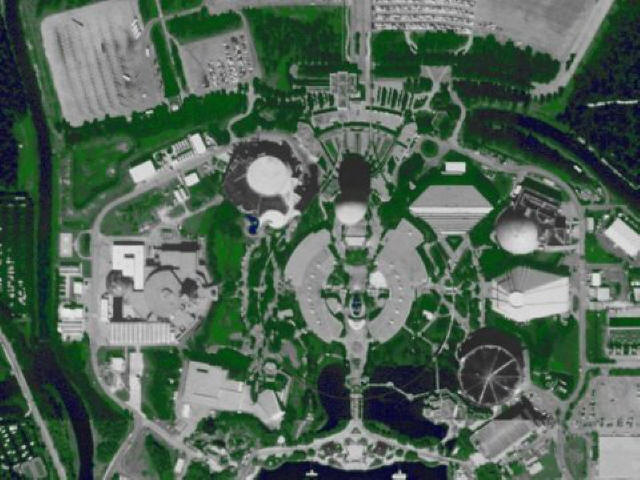 Click the photo for more images of Walt Disney World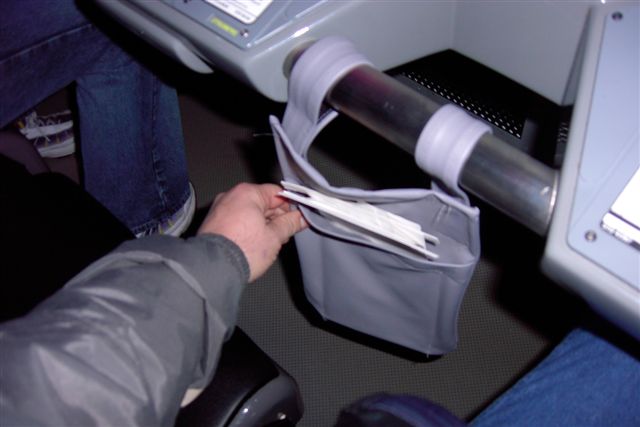 The mission space "barf" bags :)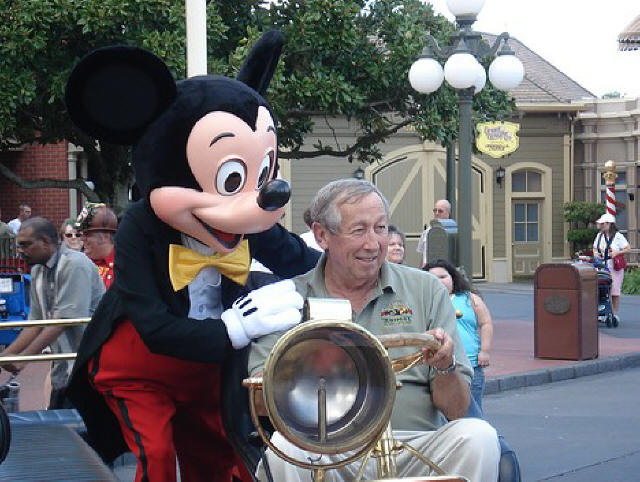 Mickey Mouse and Roy Disney Jr WDW 11-30-2006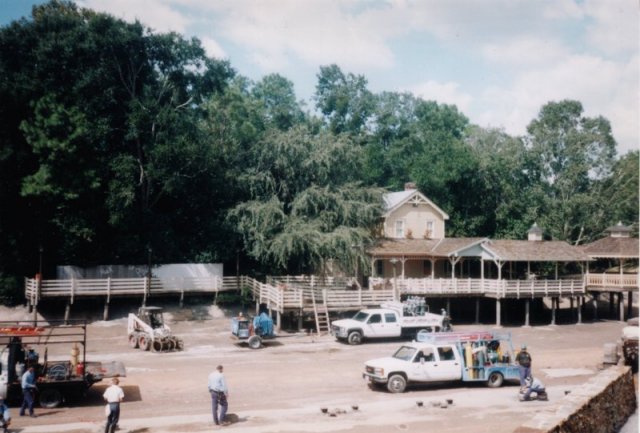 Here's how the "Rivers of America" looked empty.
Thanks Loraine and Gregg. These pictures are great!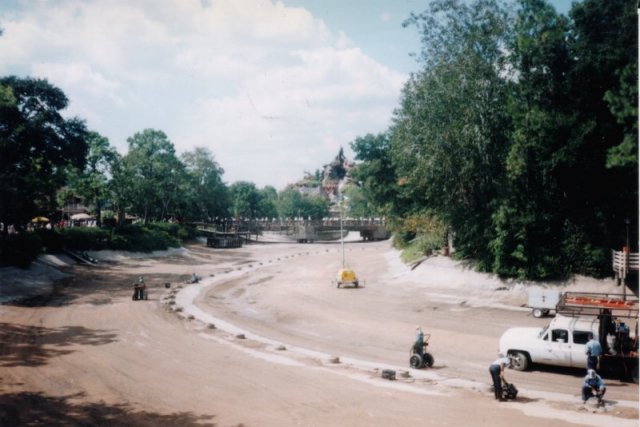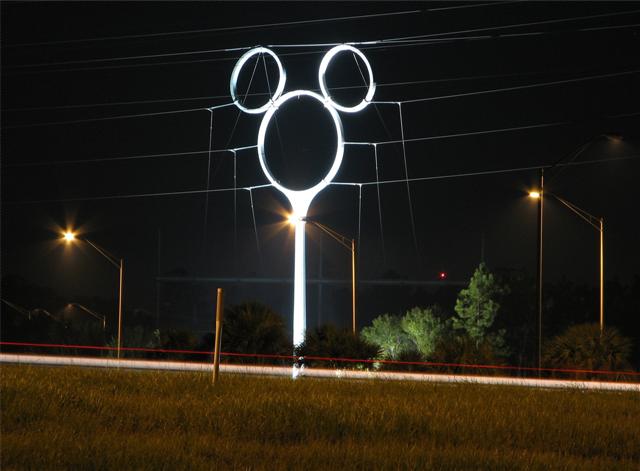 Mickey's own power pole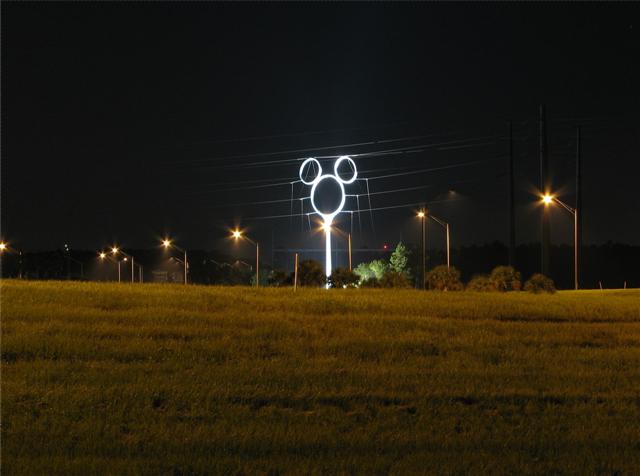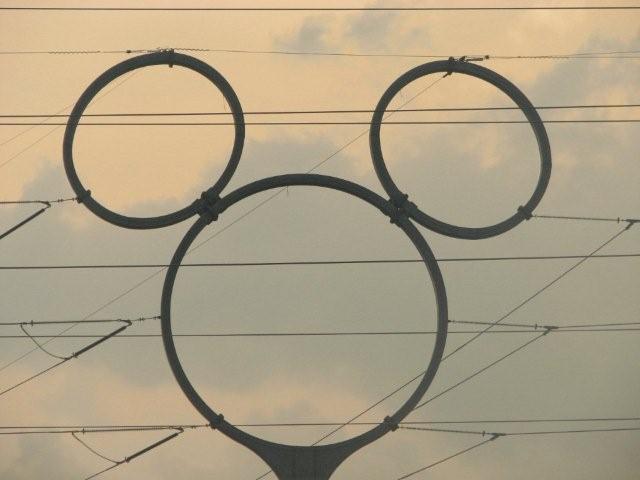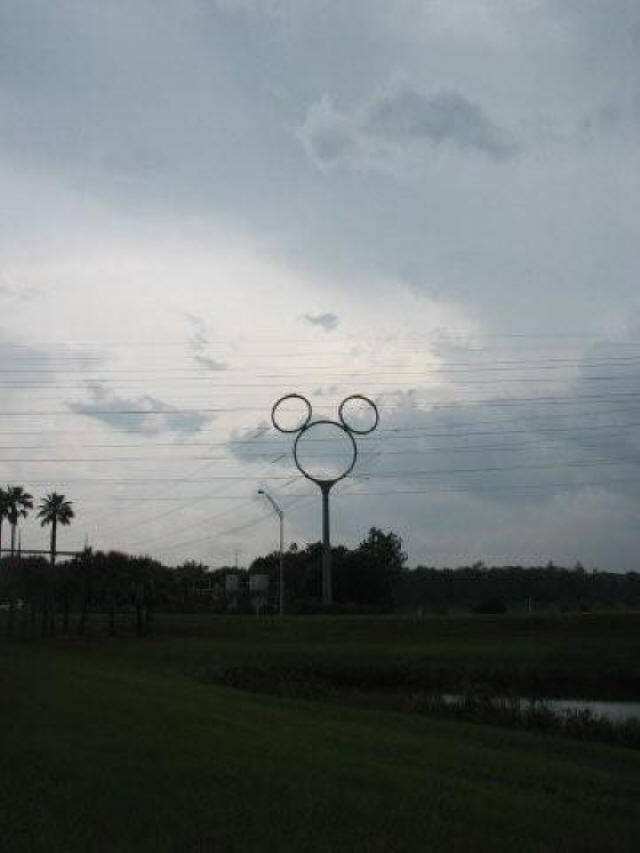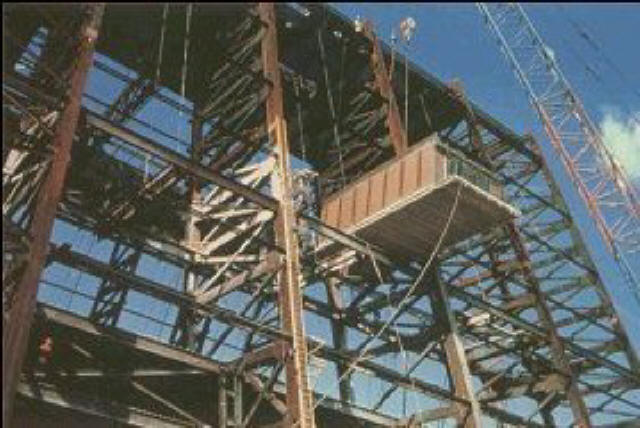 A room being installed during the construction of Contemporary.
A Friend of mine's father, Don Rousseau was one of the many people that helped put this building together.
The Polynesian Resort and off property, the Court of Flags were also built the same way.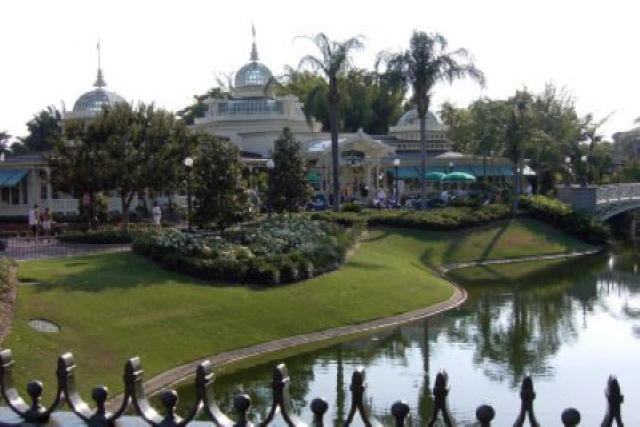 Crystal Palace at the Magic Kingdom. Great place to eat.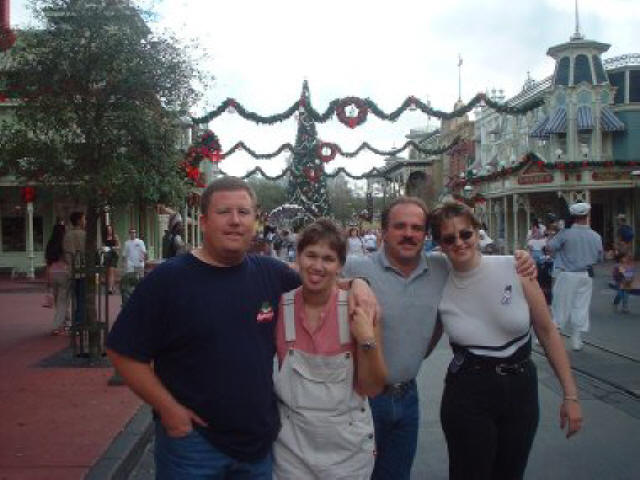 Main Street at The Magic Kingdom: Brian, Stephanie, Louie, and Sabrina. 2001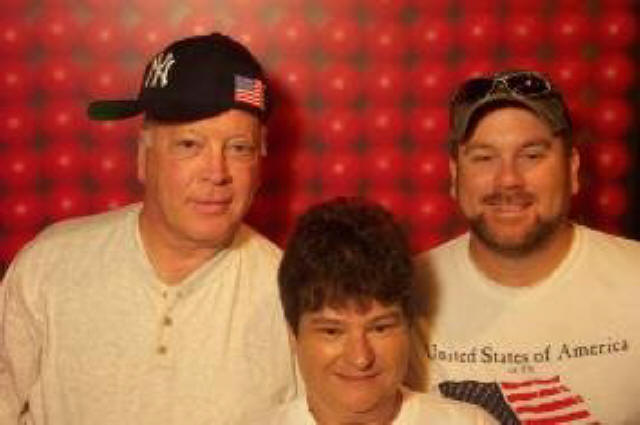 Mom Dad and myself at Epcot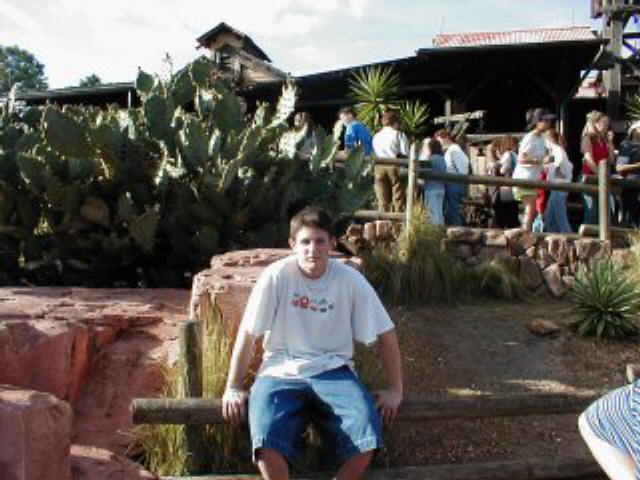 David resting in line for Big Thunder. Get up we're gonna lose our place in line.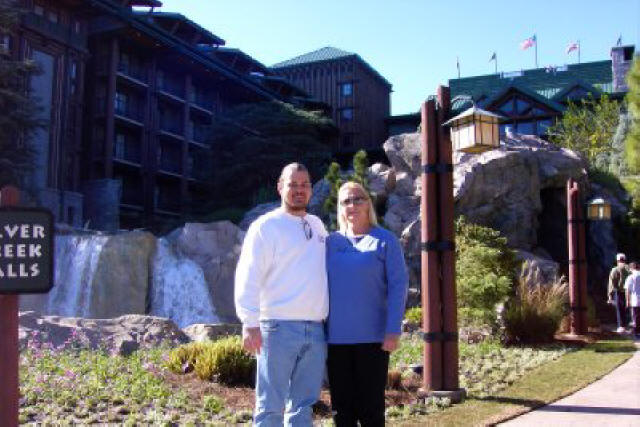 Steven & Cecelia at The Wilderness Lodge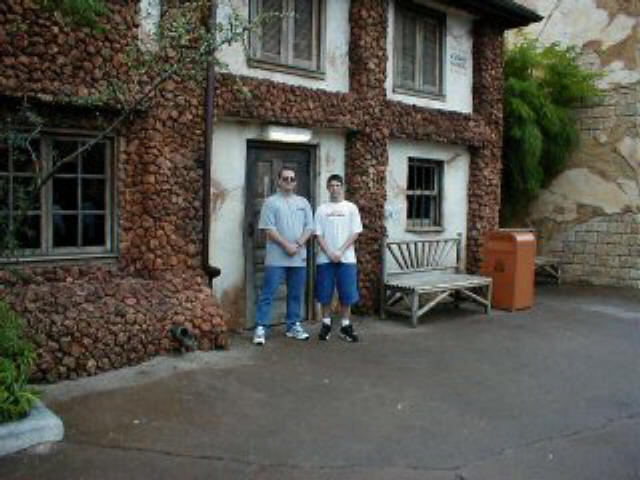 Steven and David at Animal Kingdom, Africa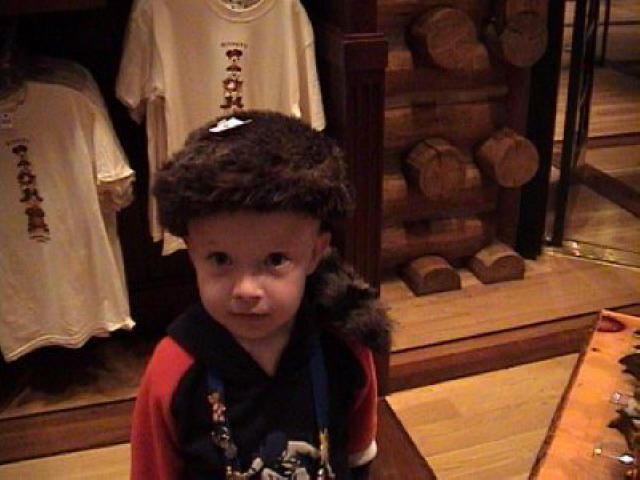 Nicklaus "Boone" at The Wilderness Lodge.....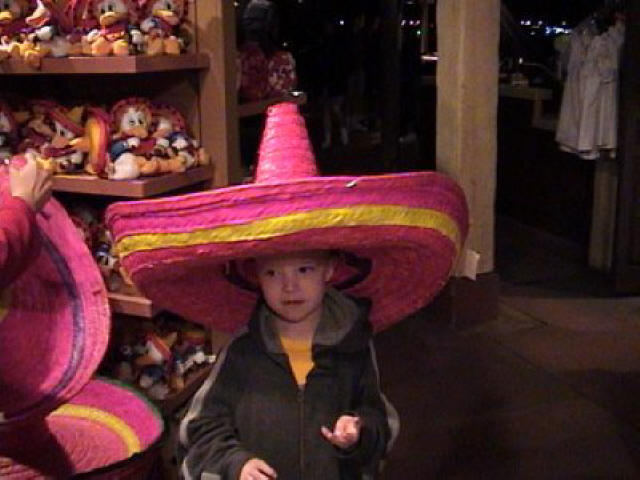 "Amigo" Nicklaus at Mexico, Epcot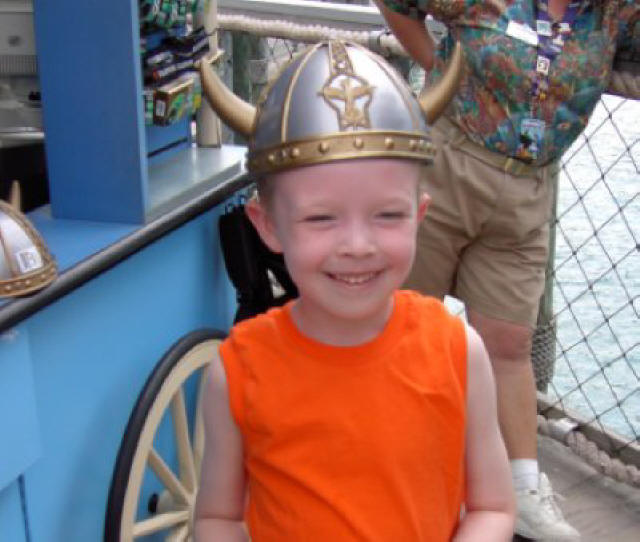 "Viking" Nicklaus at Seaworld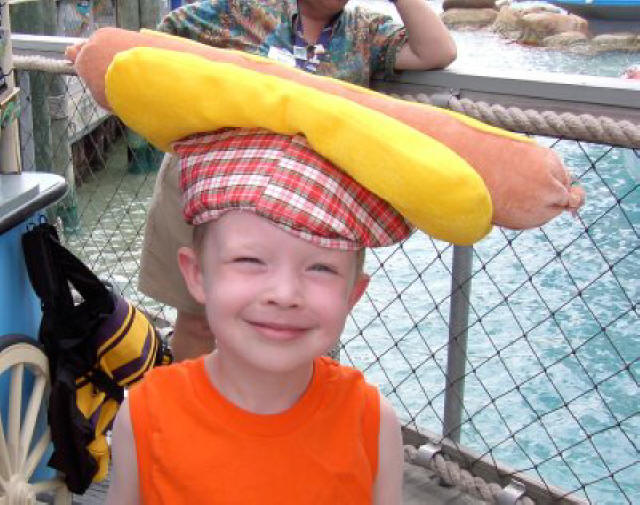 "Hot Dog" Nicklaus at Seaworld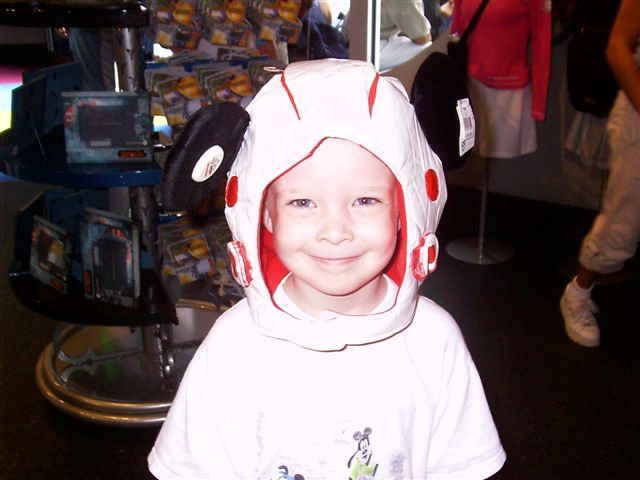 Astronaut Nicklaus at Mission Space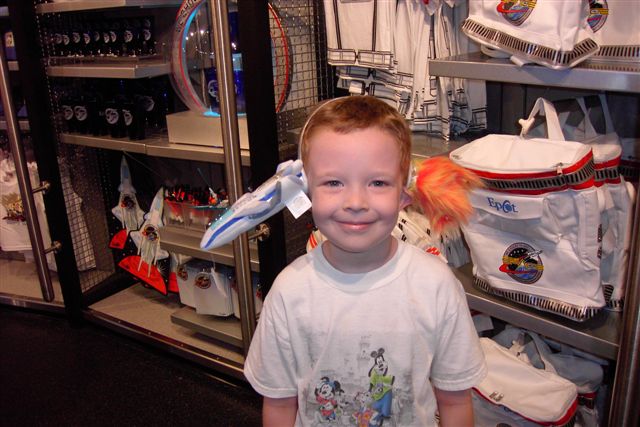 Ouch!! Should have ducked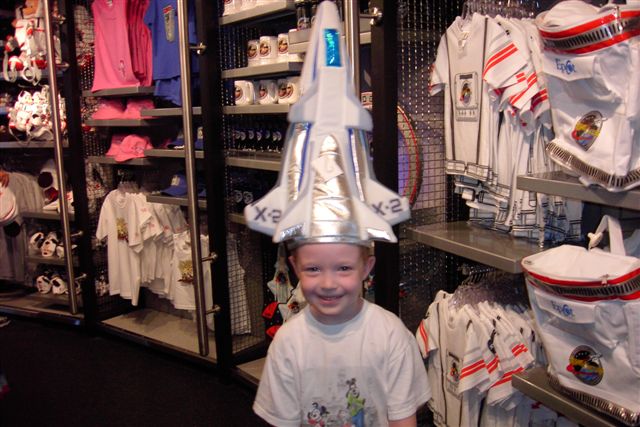 321 Blast off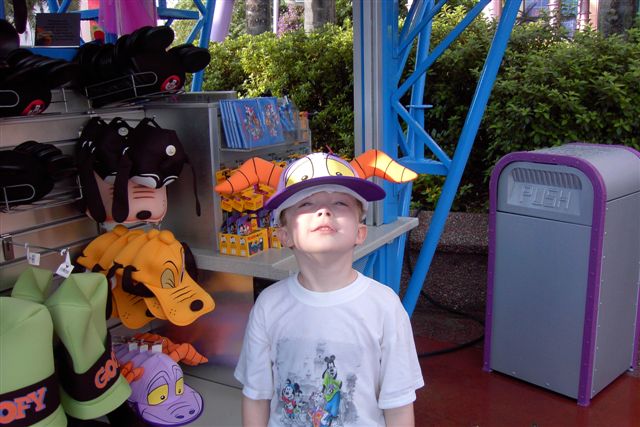 Figment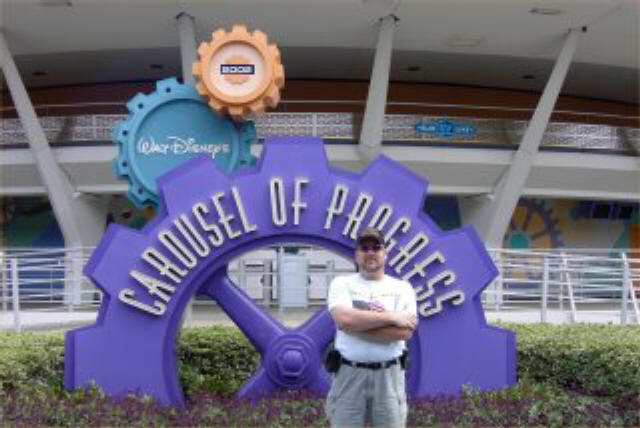 Make sure you see this classic Walt Disney himself built for the World's fair in 1964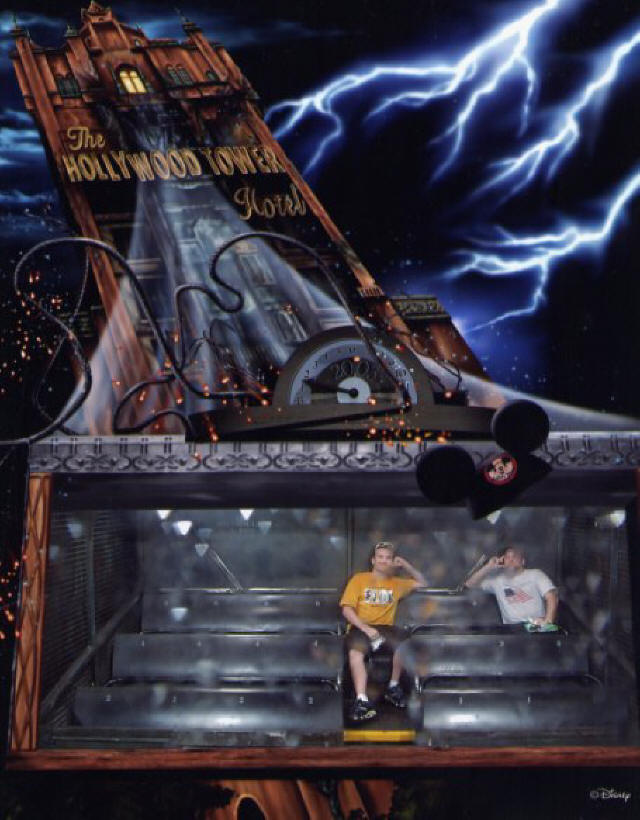 Clint & Scott on Tower of Terror at Disney/MGM Studios..... Everyone else fell off, hahaha
I think we did great posing, we were dropping like a rock at the time the picture is taken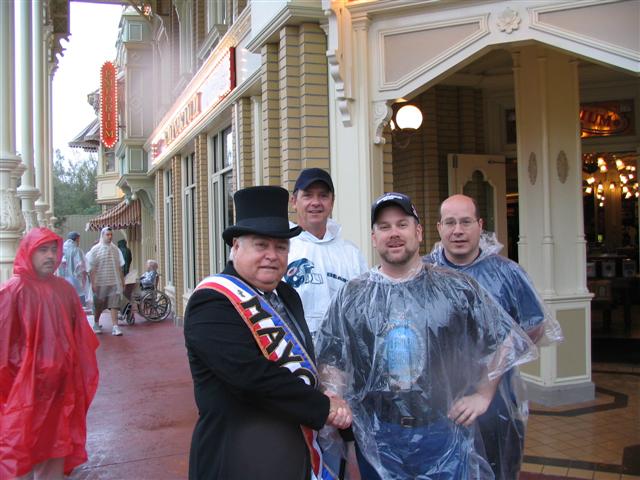 The Mayor of Main Street USA, MK 01-14-2005 Gregg, Scott, & George. What no keys to the city.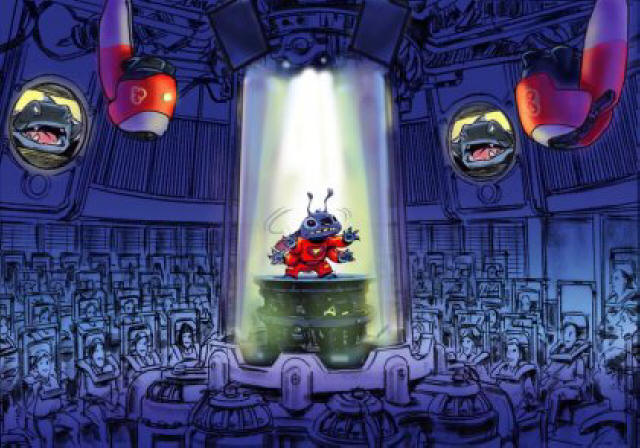 Stitch: Escape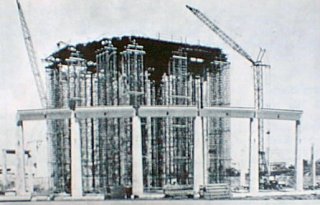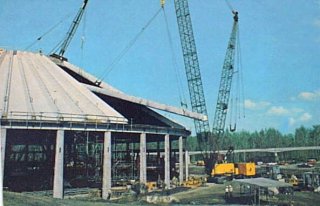 Space Mountain coming alive. This was around 1974

Space Mountain's sign mistake. It used to say "It's out of this would", and of course it should have said "world". Someone forgot to use spellchecker.
Even though the sign was repaired they went ahead and replaced it with the whirlpool galaxy picture.
Now the whole queue has changed with the remodel. Video games within the line. Very cool.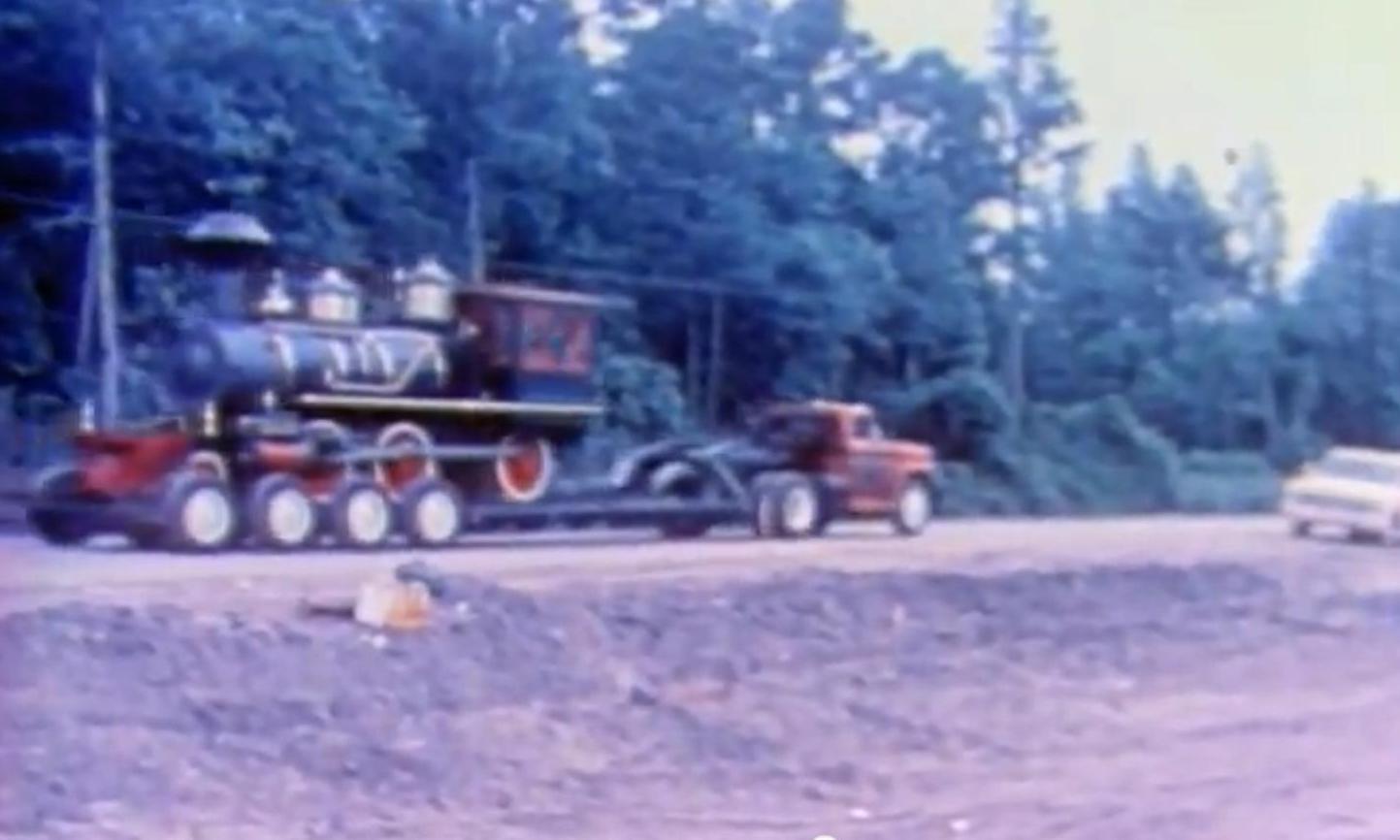 Train Delivery to the Magic Kingdom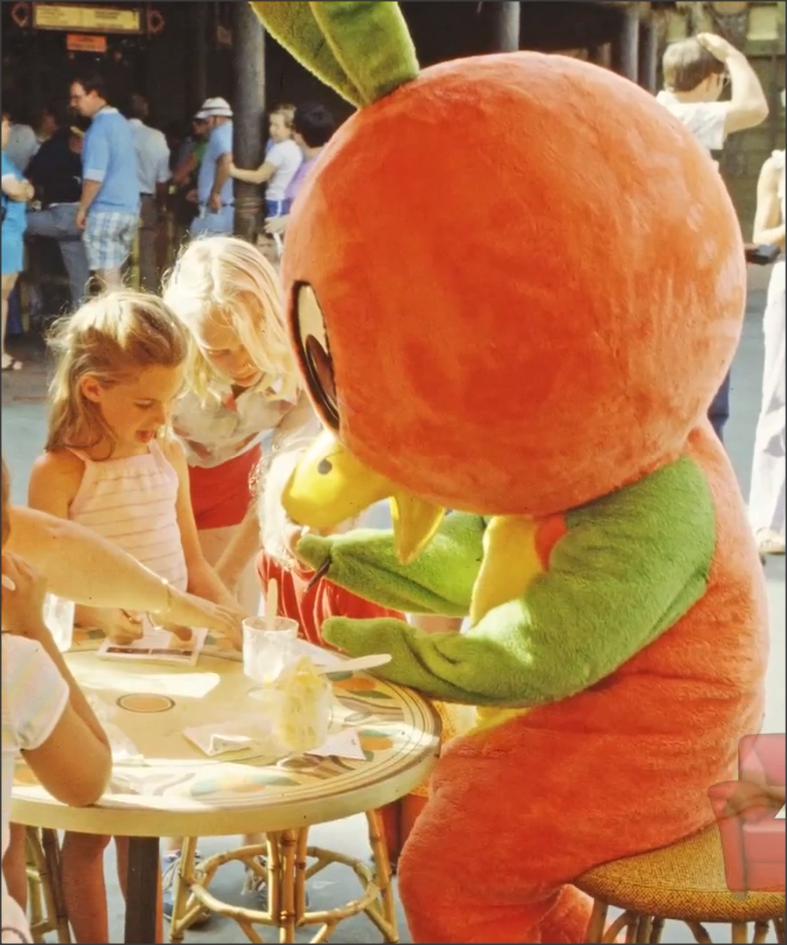 Orange Bird - Click here for more pictures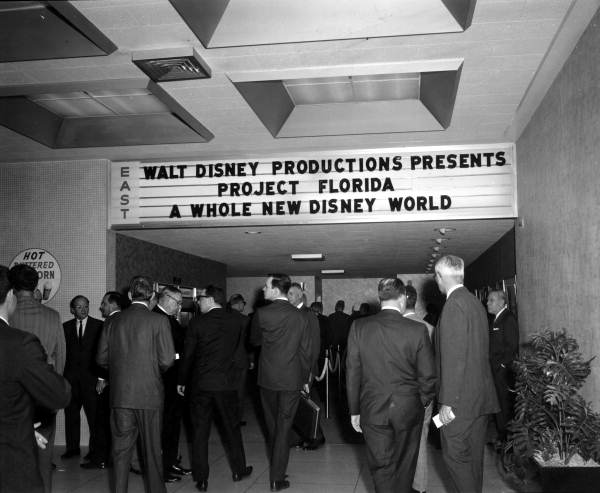 Project Florida - 1967
Here are a few "WDW Facts and Figures"

Disney World bought about 150,000 gallons of paint -- enough to cover nearly 7,500 average sized homes in 2004
Estimated daytime population in 2003: 200,000
Number of buses: 263
Number of miles buses travel annually: nearly 18 million
If you were to stack all of the buttons used by the Costuming Plant Seam Team in one year, you would have a stack 96 times taller than the height of Cinderella's Castle.
Number of trees, shrubs and flowers: more than 7 million
Daily water usage: 15 million gallons
2,000 acres of turf. At three mowings a week, that adds up to 450,000 mower miles per year, or 18 trips around the Earth at the equator.
Largest working wardrobe in the world with more than 1.5 million operational garments in use and over 7,000 different garment types. In addition there are over 2 million pieces of entertainment costumes. Each day the costuming plant processes between 27,000 and 31,000 garments.
More than 50 million soft drinks sold annually.
10 million hamburgers, 7 million hot dogs, 9 million pounds of french fries and 300,000 pounds of popcorn sold annually.
Uses 194,871 miles of toilet tissue
Uses 24,409 miles of paper towels
Uses 319,353 lbs. of chocolate
Uses 1.2 million pounds of watermelon
Uses 741,150 pounds of sugar
Uses 1.8 million pounds of flour
Uses 245,000 pounds of fruit filling
Uses 38,000 pounds of white icing glaze
Uses 2.9 million pounds of eggs
Uses 606,000 pounds of bananas
Uses 510,000 of grapes
Serves more than 1.5 million soft pretzels
Serves more than 639,000 pounds of macaroni and cheese
Orders more than 3.8 million ballpoint pens annually
Orders more than 337,000 pencils annually
Uses nearly 148 million sheets of recycled copier paper annually
Uses 730,102 gallons of bleach annually
$1.7 million worms are ordered each year to feed animals at Disney's Animal Kingdom.
214,000 bandages were provided to guests during the year 2004
In 2004, Walt Disney World recycled 18,322,000 pounds of paper products.
AS of 2010 the maximum occupancy of the Magic Kingdom was around 65,000 (that's with everything open)
And one last thing.........each year 19,000 cars are locked with their keys in them and 1,500 of them have their engines still running! Remember your keys!!!
2011 Themed Entertainment Association's Top 20 Park Attendance Figures
1. MAGIC KINGDOM at Walt Disney World, Lake Buena Vista, FL, U.S.A. 17,142,000
2. DISNEYLAND, Anaheim, CA, U.S.A. 16,140,000
3. EPCOT at Walt Disney World, Lake Buena Vista, FL, U.S.A. 10,825,000
4. DISNEY'S ANIMAL KINGDOM at Walt Disney World, Lake Buena Vista, FL, U.S.A. 9,783,000
5. DISNEY'S HOLLYWOOD STUDIOS at Walt Disney World, Lake Buena Vista, FL, U.S.A. 9,699,000
6. ISLANDS OF ADVENTURE at Universal Orlando, FL, U.S.A. 7,674,000
7. DISNEY'S CALIFORNIA ADVENTURE, Anaheim, CA, U.S.A. 6,341,000
8. UNIVERSAL STUDIOS at Universal Orlando, FL, U.S.A. 6,044,000
9. SEAWORLD FLORIDA, Orlando, FL, U.S.A. 5,202,000
10. UNIVERSAL STUDIOS HOLLYWOOD, Universal City, CA, U.S.A 5,141,000
11. SEAWORLD CALIFORNIA, San Diego, CA, U.S.A. 4,294,000
12. BUSCH GARDENS TAMPA BAY, Tampa, FL, U.S.A. 4,284,000
13. KNOTT'S BERRY FARM, Buena Park, CA, U.S.A. 3,654,000
14. CANADA'S WONDERLAND, Maple, ON, Canada 3,481,000
15. KINGS ISLAND, Kings Island, OH, U.S.A. 3,143,000
16. CEDAR POINT, Sandusky, OH, U.S.A. 3,143,000
17. HERSHEY PARK, Hershey, PA, U.S.A. 2,949,000
18. BUSCH GARDENS EUROPE, Williamsburg, VA, U.S.A. 2,744,000
19. SIX FLAGS MAGIC MOUNTAIN, Valencia, CA, U.S.A. 2,700,000
20. SEAWORLD TEXAS, San Antonio, TX, U.S.A. 2,600,000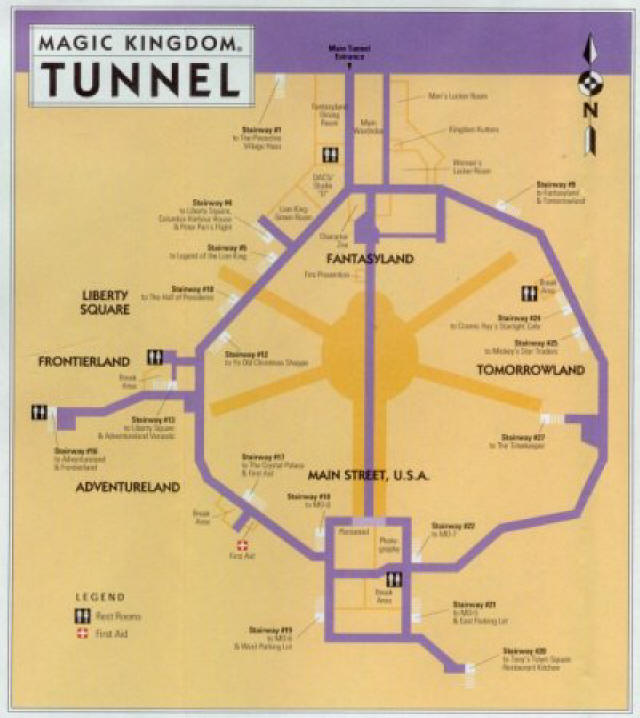 Magic Kingdom Tunnel system. Utilidors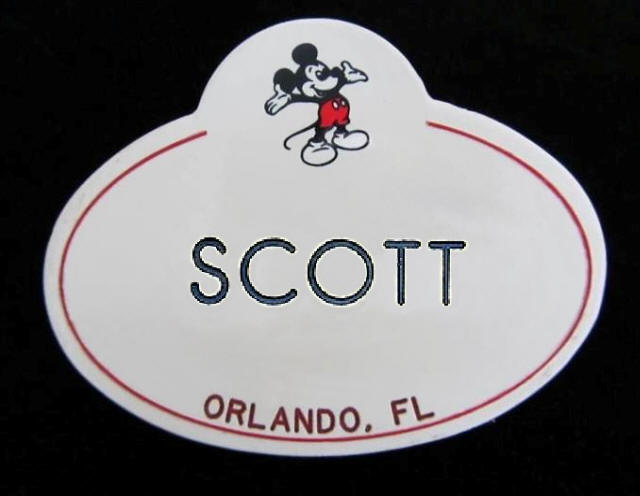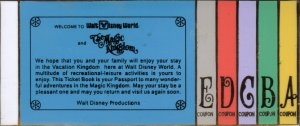 A Cast Member Disney pin made up to look like the old ticket books.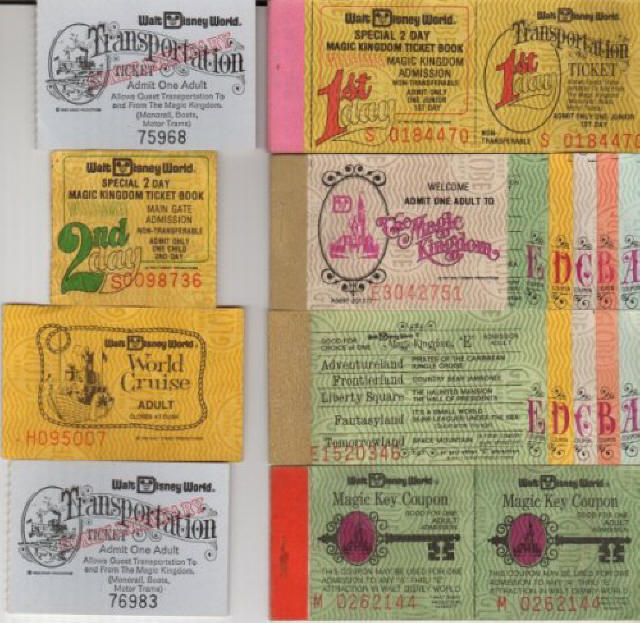 Some of my collection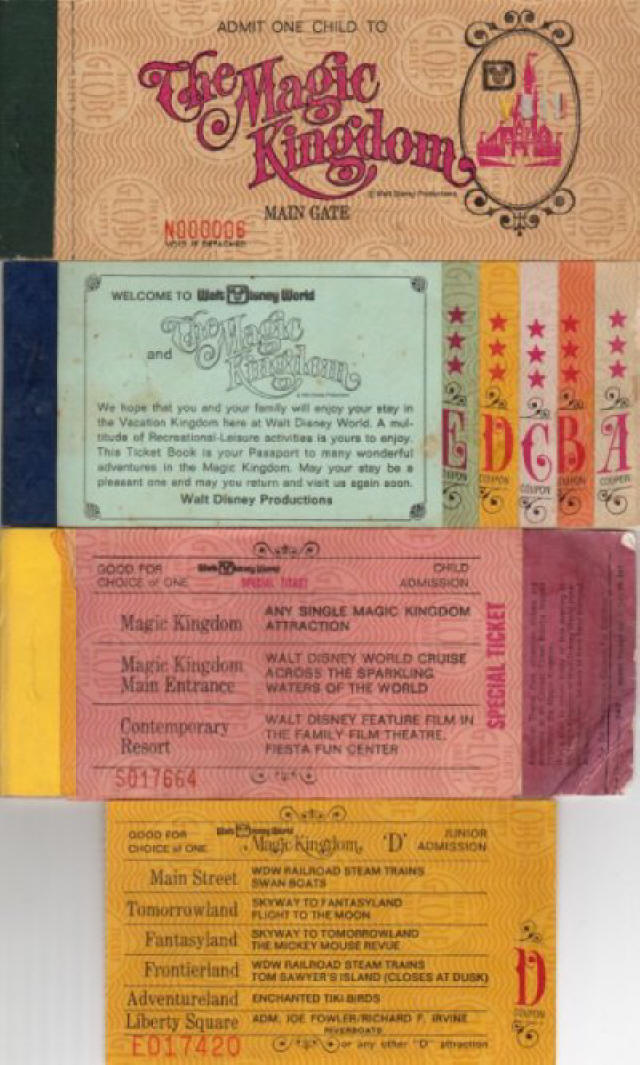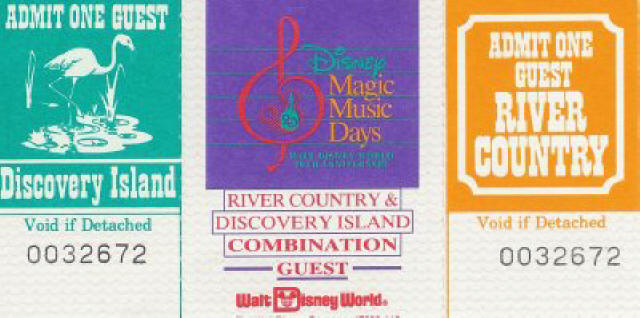 Thanks Gregg!!!! Another great addition to the collection.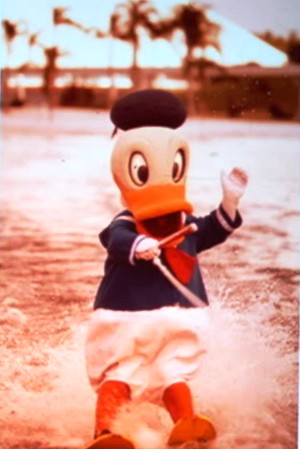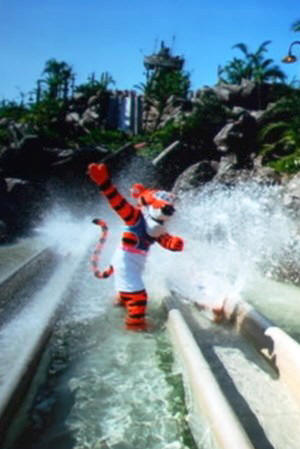 Donald water skiing and Tigger getting wet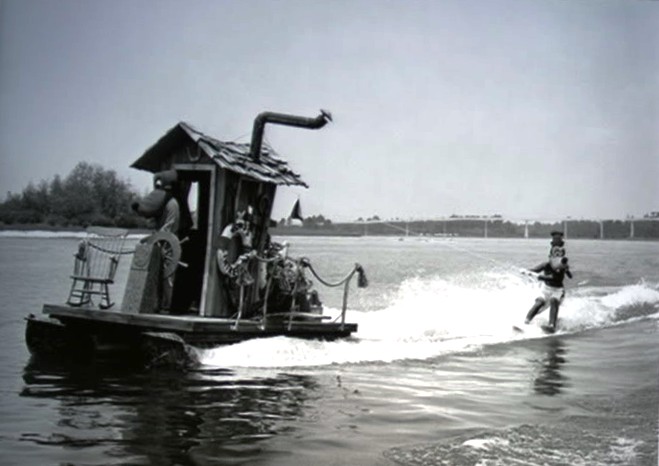 Goofy water skiing behind a floating outhouse, ok tugboat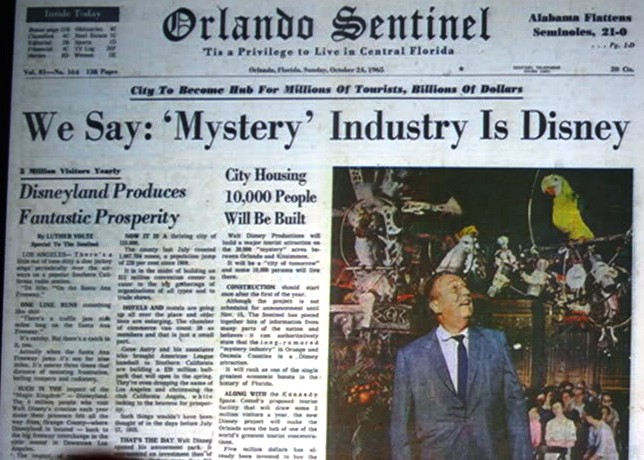 Secret is out!!!!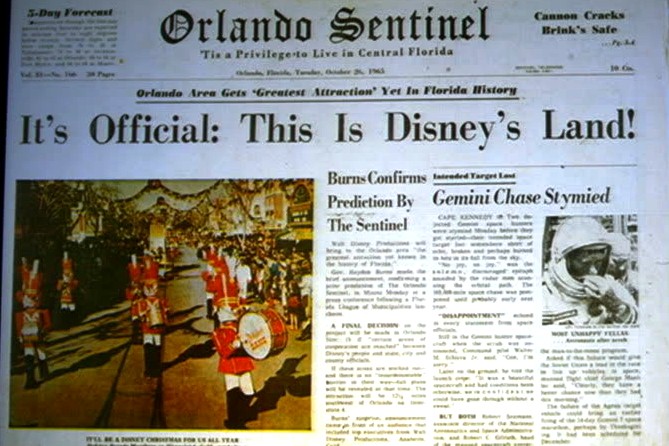 It's official!!!

Magic Kingdom

Adventureland
Fantasyland
Dumbo the Flying Elephant (dual Dumbo's)
Prince Charming Regal Carrousel
Seven Dwarf's mine train (coming in 2014)
The Many Adventures of Winnie the Pooh

Frontierland
Tom Sawyer Island (with raft ride to island)
Liberty Square
The Hall of Presidents

The Haunted Mansion
Main street
Tommorrowland
Buzz Lightyear's Space Ranger Spin
Tomorrowland Transit Authority PeopleMover

Walt Disney's Carousel of Progress


My Disney Pins

Epcot

Mission: Space
Ellen's Energy Adventure
Innoventions
Journey Into Your Imagination With Figment
Living with the Land
Spaceship Earth
The Seas with Nemo
Captain EO with Michael Jackson
Test Track
The American Adventure
Gran Fiesta with the Three Caballeros
Maelstrom
Soarin'


Animal Kingdom

Maharajah Jungle Trek
Primeval Whirl
TriceraTop Spin
DINOSAUR
Kilimanjaro Safaris
Kali River Rapids
It's Tough to be a Bug
Expedition Everest
Finding Nemo - The Musical


Disney Hollywood Studios

The Great Movie Ride
The Twilight Zone Tower of Terror
Rock 'n' Roller Coaster Starring Aerosmith
Star Tours II 3D
Indiana Jones Epic Stunt Spectacular! Show
Toy Story Mania
Jim Henson's Muppet Vision 3-D
Voyage of the Little Mermaid show
Backlot Tours
Playhouse Disney Featuring Bear in the Big Blue House
Lights, Motors, Action! Extreme Stunt Show
Beauty and the Beast - Live on Stage
Fantasmic
American idol show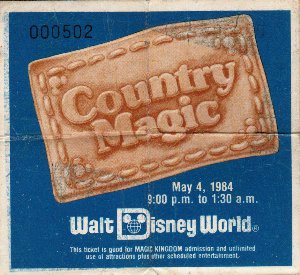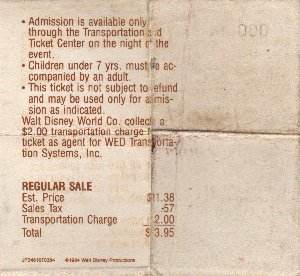 My great friend Daniel bought this pass for me back in 1984. Found it in my old wallet. What a find!!! I still owe him for it, hahahaha
Act's like Jerry Reed, Tammy Wynette, Atlanta, and Exile (I think) were on hand for some great entertainment.
It was an exciting visit that I will never forget.
If anyone has anymore details about this event like pictures, video, etc please email to me. Thanks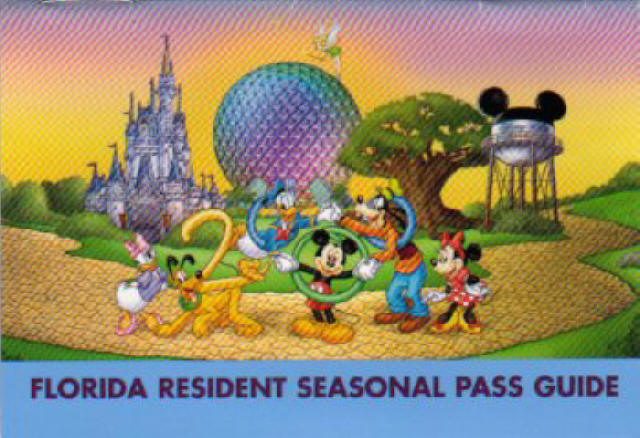 If your a Florida resident you are lucky enough to purchase one of these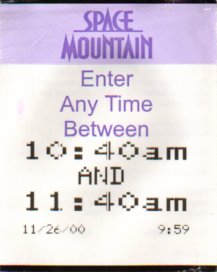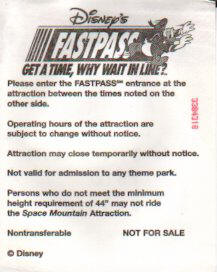 Fast Pass system tickets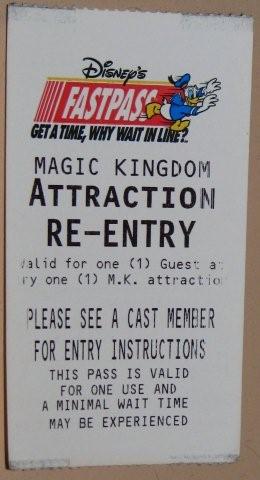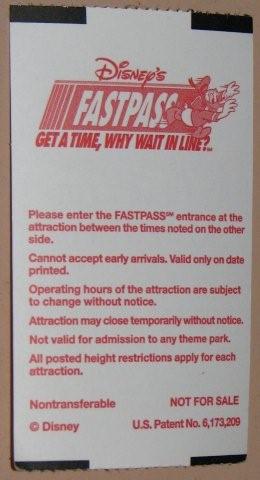 Special Re-Entry Pass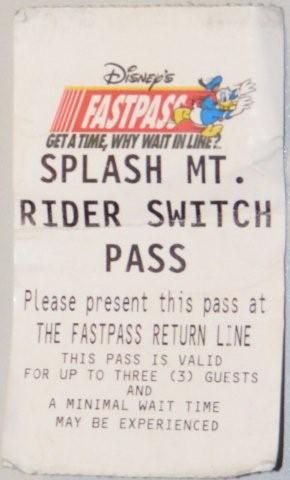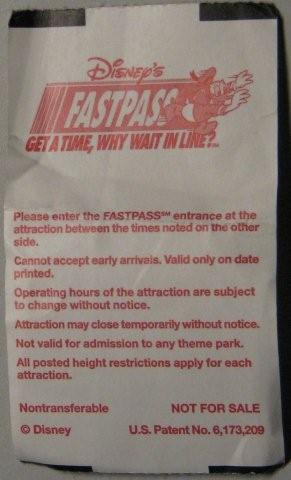 Special Rider Switch Pass
Assorted FastPasses

The WDW monorails are designated by the color band around it.
Red
Orange
Yellow
Green
Blue
Purple - retired - combined with Teal
Black
Gold
Silver
Coral
Lime
Pink - retired - combined with Teal
Teal - built using Purple and Pink
Twelfth monorail online - Color designation, PEACH
WDW Webcam View (Downtown Disney - Epcot in the distance)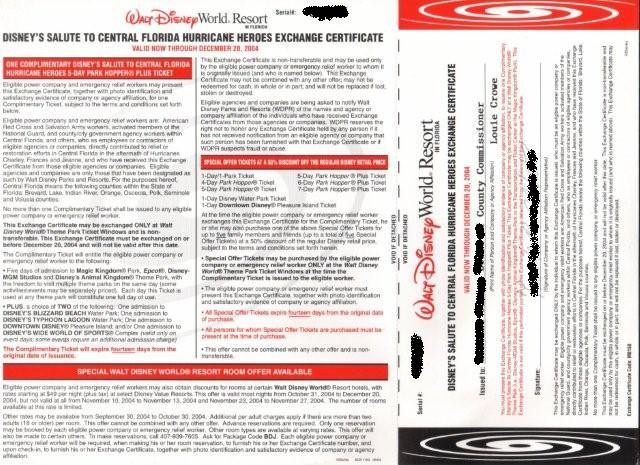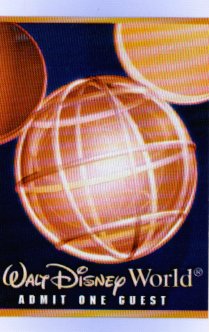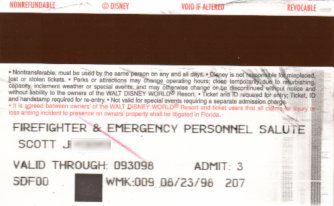 Special pass given to everyone that helped with the major fires during the year of 1998.
This pass was good for three months unlimited entrance to all the parks in Florida.
It was a very generous gift. Thank You Disney!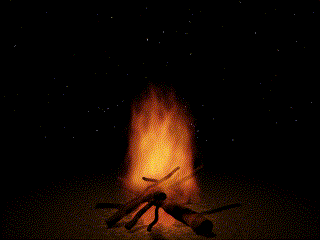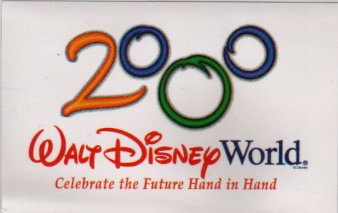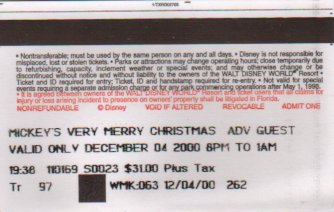 Don't miss this special Christmas park openings.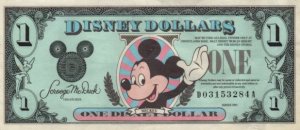 Disney dollars!!!!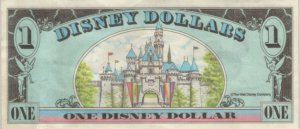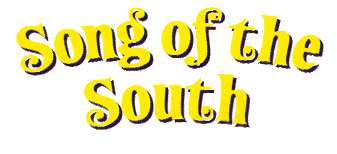 Disney's Song of the South. Great movie.
Mystery Fun House
Click on me for my eBay Auctions

Some quick links to WDW info
407 WDISNEY
WDW Florist (delivers to WDW resorts) 8776080066
WDW Florida Residents info WDW Discounts from MouseSavers
WDW Ride Heights Disney Wilderness Preserve
Epcot's Leave a Legacy Program

Numerous videos
Guest Book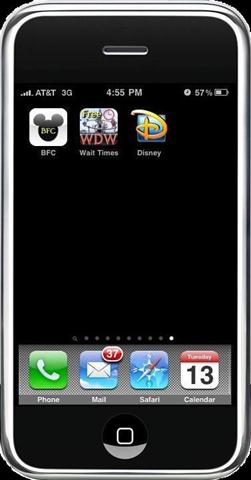 iPhone - iPod - iPad ready videos