Information
Florida/Tropical Wonderland opened in 1959 and closed 1973
The almost forgotten Florida Wonderland park was located in Titusville, Florida which at the time was known as Indian River City. It opened way back in 1959 by Mr and Mrs H.C. Kirk. The park featured an old west and Indian village area, electric boat rides, train ride, and many types of animals. Monkey Island was a favorite from visitors from all over. It closed in 1973
When the 70's hit things changed. First, the name of the park was now Tropical Wonderland. Johnny Weissmuller, of Tarzan fame, was now throwing his name in support. He even had the occasional appearance for signing autograph's and pictures. This brought new life into the park.
At this time the park also had amusement rides, food, more gift shops, and other fun things to do. Things were looking up, well until Johnny pulled his support because of animal treatment issues. No one knows if this was true or not, or if Johnny was just not happy, but there are the old articles with so many animal escapes over the years it was open, and even when it closed down.
All that remains after all these years are old canals, the snake building, and a few patches of concrete and tile floors.
Florida / Tropical Wonderland

Florida/Tropical Wonderland on FACEBOOK
Please see my Facebook page for more info and pictures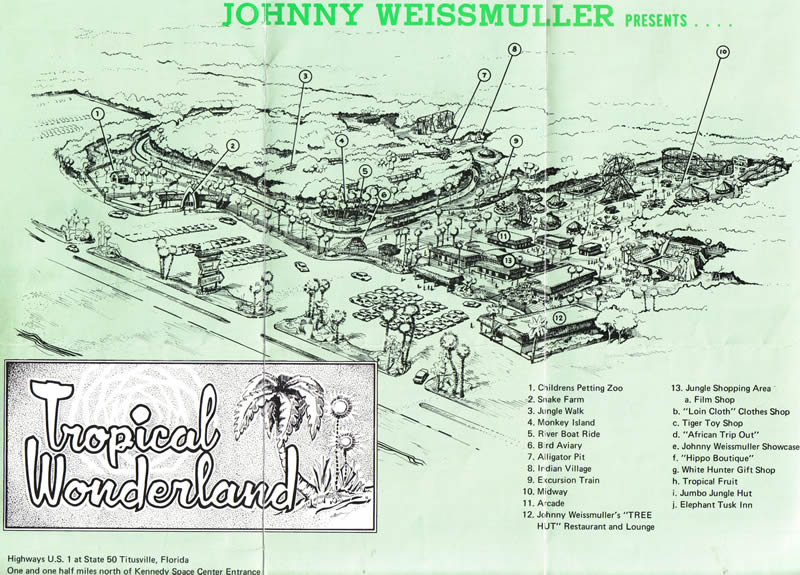 Map of Tropical Wonderland (Tarzan's Jungleland)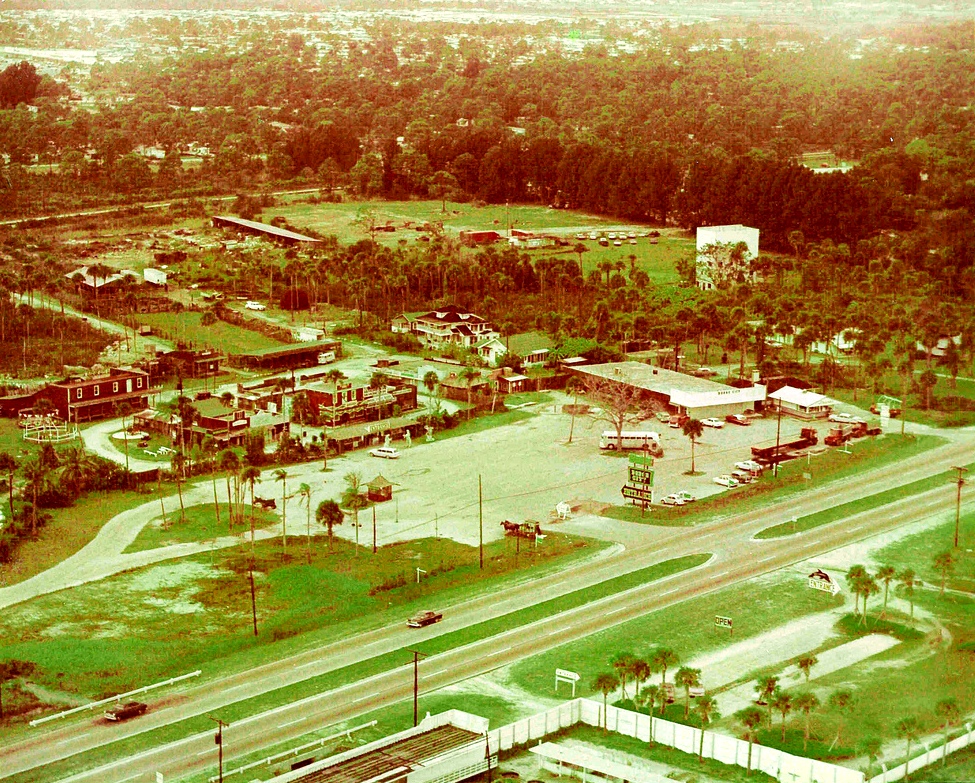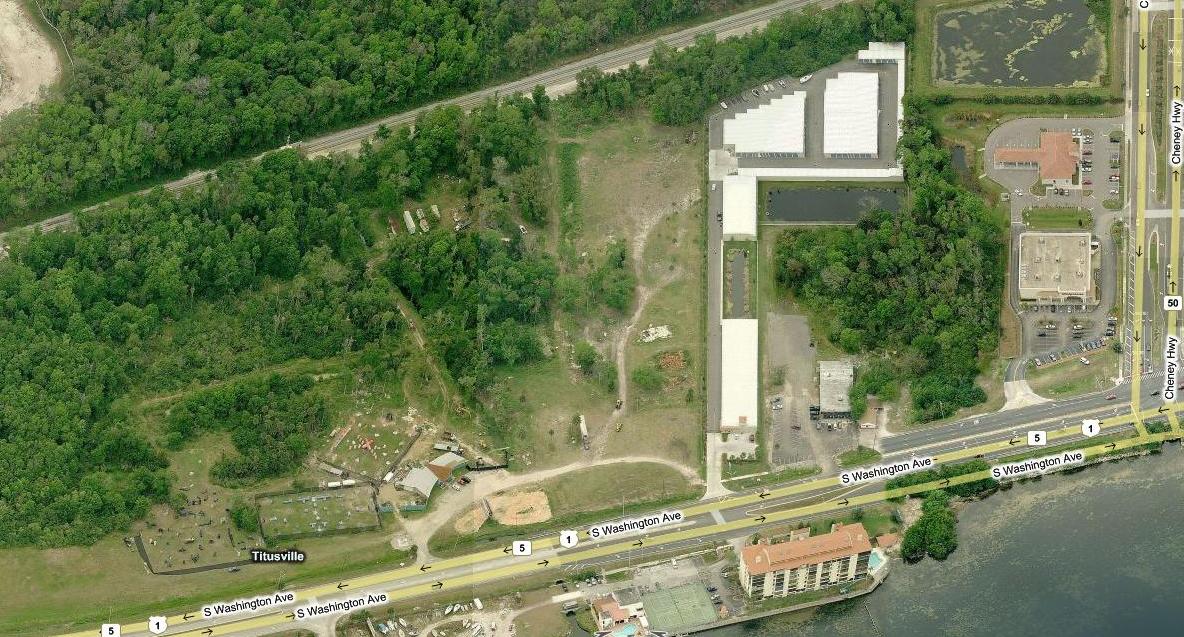 How the property looks today (2010)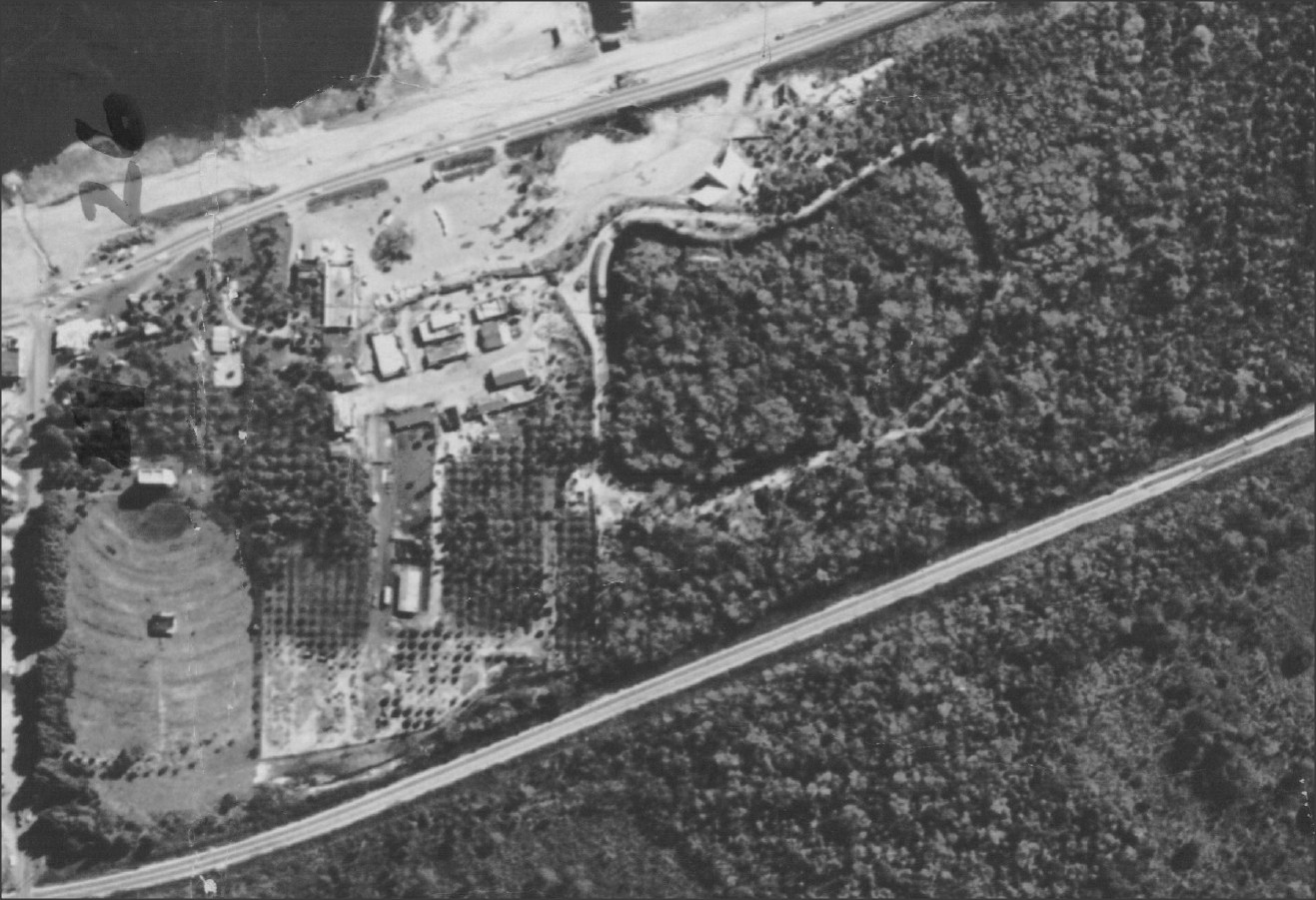 What it looked like back in 1963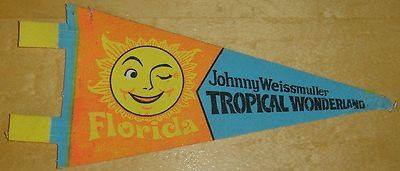 Flag

Front of the ticket

Back of the ticket
Florida Wonderland
More Florida Wonderland (from Shawn)
Tropical Wonderland
Marine Life Park (across from Wonderland)
Park was across the street from Florida Wonderland, it closed around 1967
Some pictures by Rob Donkers
Article from Rob Donkers (german to english translation)
Here is a great article
Return to the WDW attraction main page
---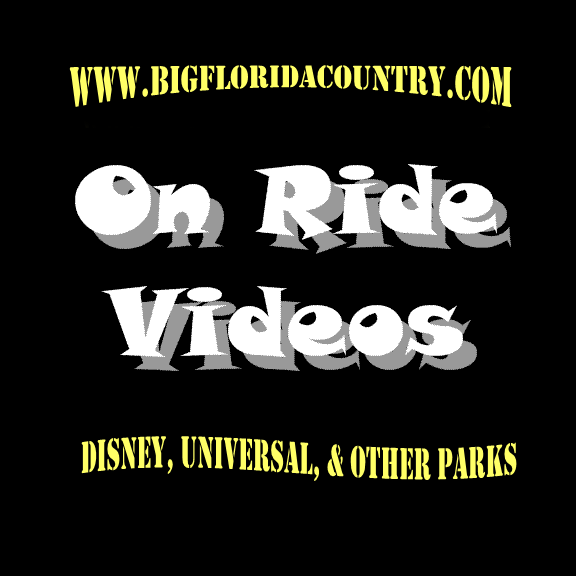 ---
---
Videos
iPhone/Mobile
No videos available
PC