(phase one, Feb 2012 - phase two, December 6th, 2012 - phase three 2014)
Soft Opening 10-12-2012 - Cast Member and Passholder previews most of November
Everything is open besides the Seven Dwarfs mine train ride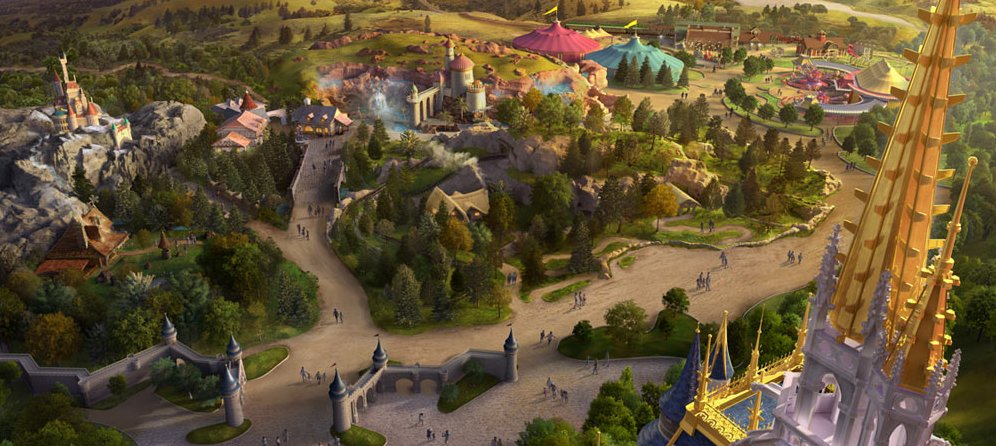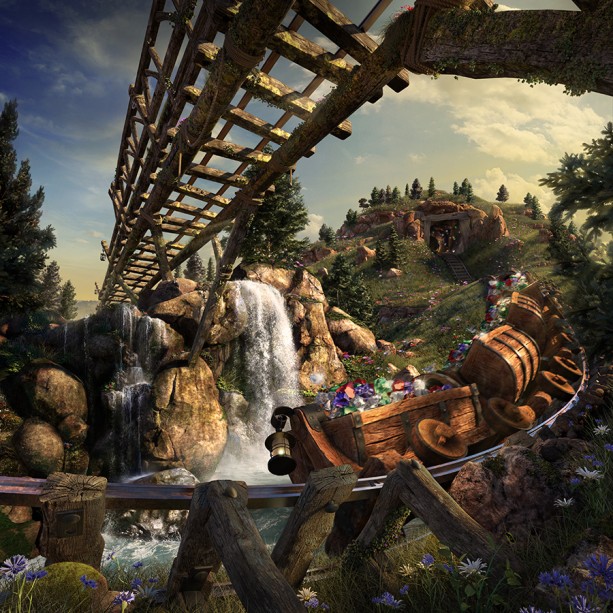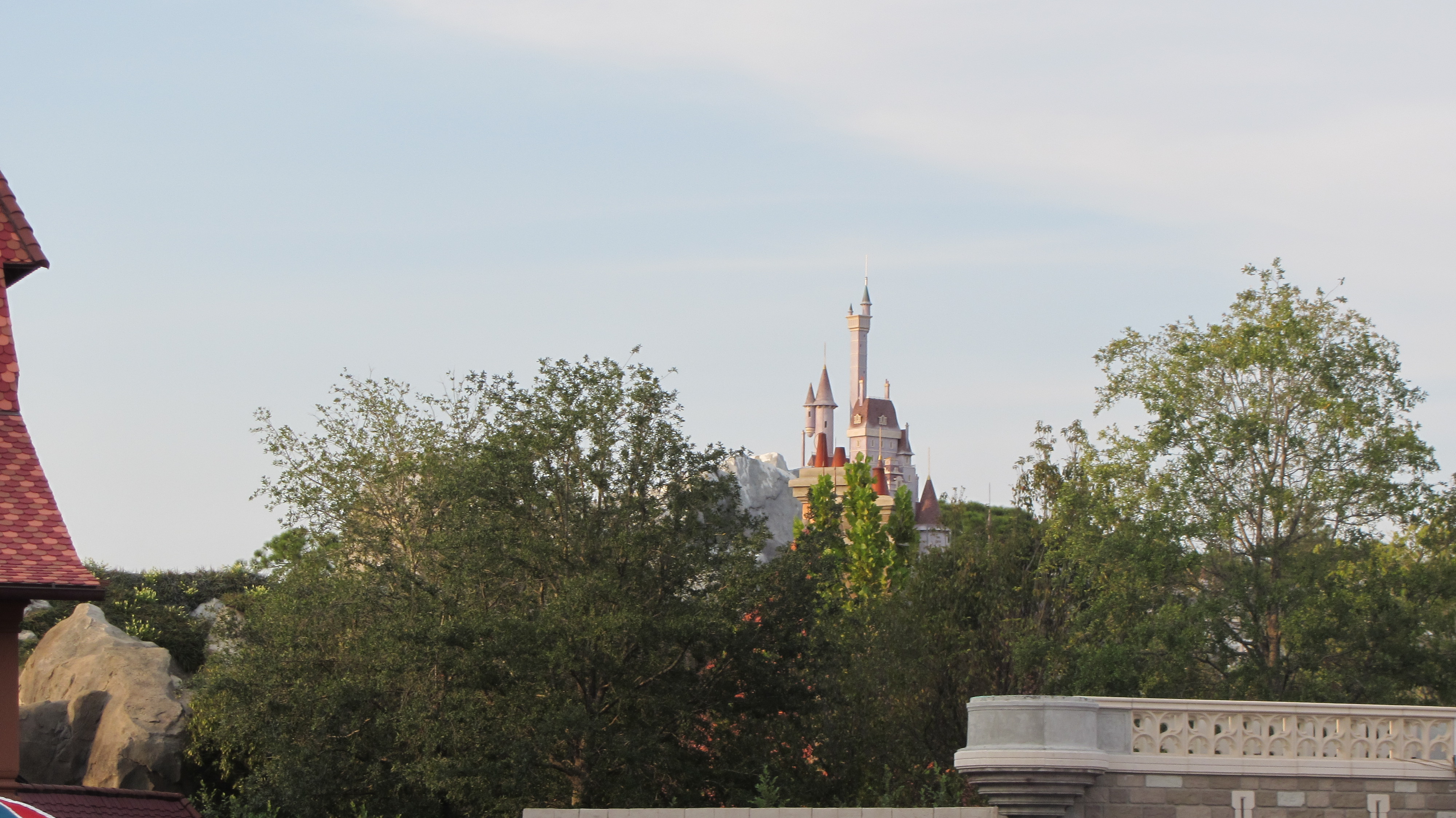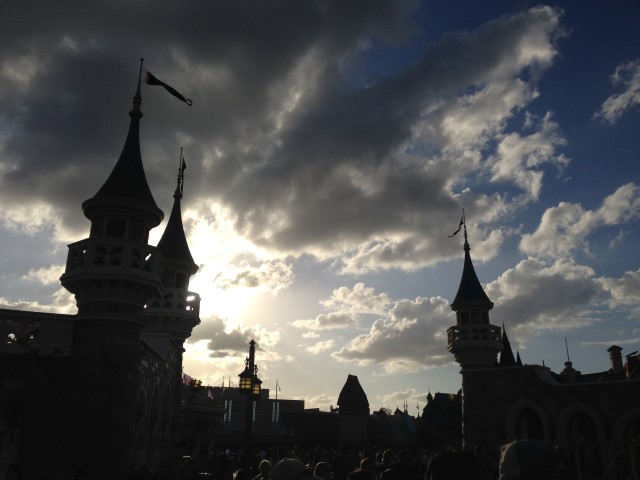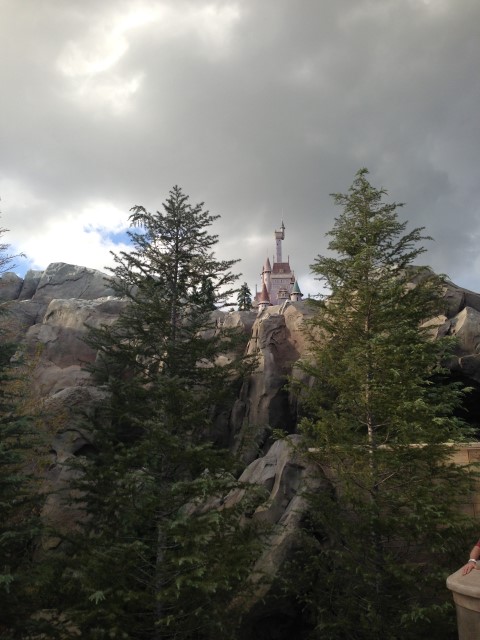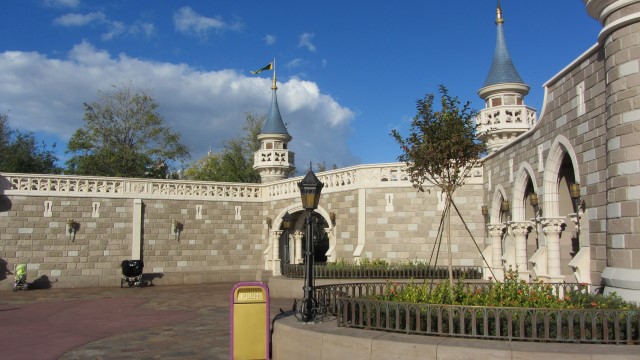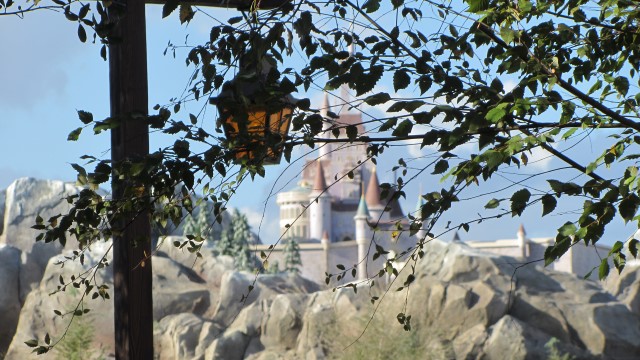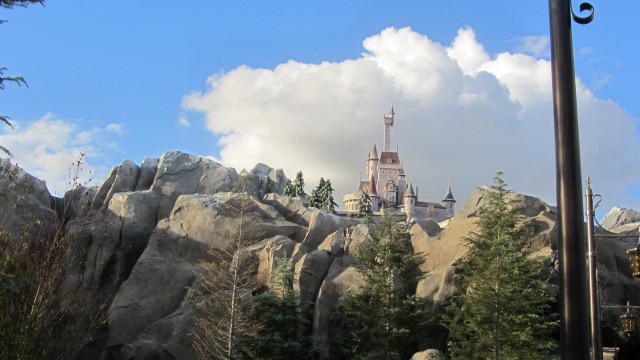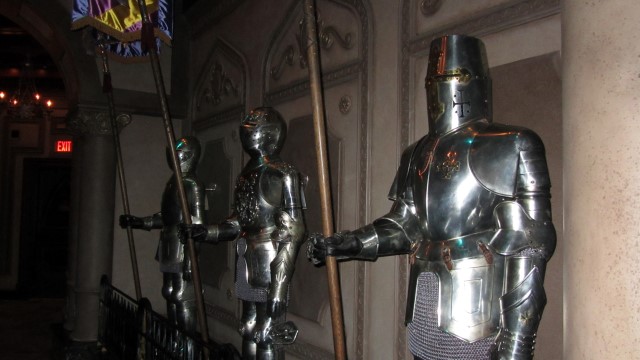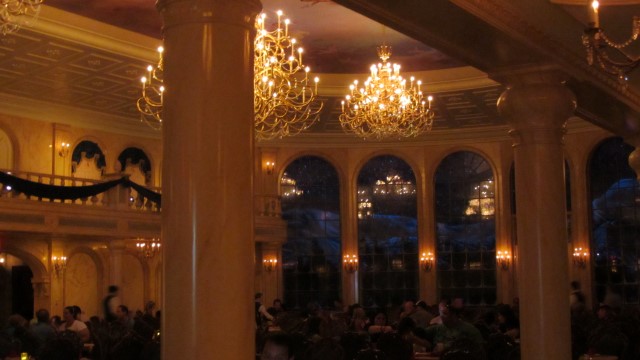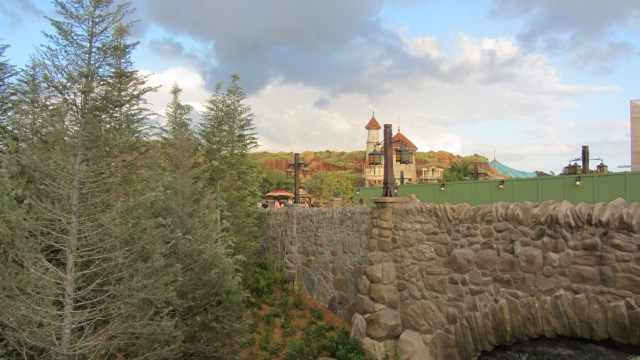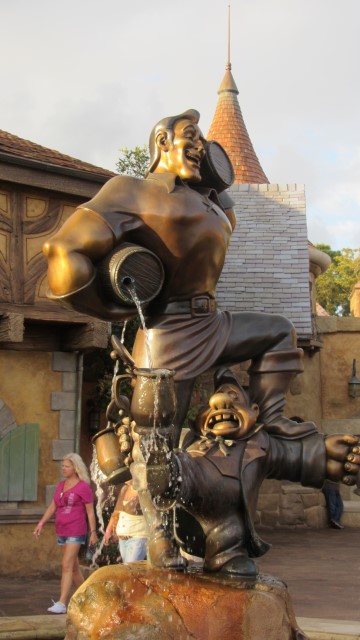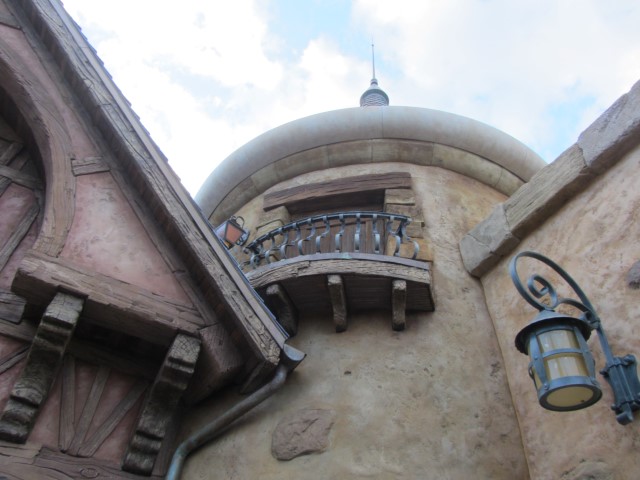 The first phase of the Fantasyland expansion, Storybook Circus, which includes Dumbo the flying elephant, Barnstormer, Fantasyland station, and Casey Jr Splash and Soak opened in February. The second Dumbo's, the interactive queue line, and the rest of Storybook Circus will be open very soon.
Phase two which includes the Little Mermaid ride and the restaurant Be our Guest (opens Nov 19th), is scheduled to open in the fall of 2012. The Princess Fairytale Hall will be open sometime in 2013 and the new Seven Dwarfs mine train ride in 2014 .
Rumors are flying around that many of the princess area's have been cut from the project. Project X is now being discussed. If it has any truth we may see a Seven Dwarf's mine ride be built smack in between "Be Our Guest" and the "Little Mermaid" ride. Time will tell.
Princess greet area is now planned to be moved into the existing Snow white building, which in turn will be closed. Not a good a move, they should keep existing rides. The new seven dwarf mine train ride is on its way though. So that's good news.
Beauty and the Beast venues scheduled to open late this year


Be Our Guest Restaurant
Reservations start August 20th, 2012 with the first seating November 19th, 2012

Positioned across a bridge through snow-capped mountains, the Beast's castle will be home to a meticulously detailed lunch-and-dinner restaurant (serving up a casual "great food fast" lunch experience and a more formal table-service dinner) designed to immerse Guests in one of animation's most iconic spaces.
"The restaurant's main dining room faithfully recreates the famous castle ballroom you see in the film" Tim said. "From intricate floor pattern to the towering windows at the end of the ballroom to those fantastic chandeliers, the layers of detail is incredible. Our designers have really out done themselves."
Among those details are snow flurries Guests will see through the ballroom windows, helping to create a space that feeds eyes and appetites alike, and during selected hours, additional seating will be available in the ominous Castle Dining Room, where a portrait gallery will showcase castle staffers as they appeared before falling under that spell.
At the center of the Castle Dining Room, a music-box style sculpture of a dancing Belle and Beast will rotate beneath a sky-inspired tile mosaic and a chandelier that warrants a second look.
"The chandelier is designed with a beautiful rose motif" Tim said. "It's a great example of that painstaking attention to detail."
The menu revealed!!!



Enchanted Tales with Belle

Representing the next evolution of character meet-and -greets, Enchanted Tales with Belle will welcome Guests inside Maurice's cottage, where they'll pass through a mind-bending magic mirror and into an interactive storytelling experience starring Belle and a scene-stealing Lumiere (representing the latest evolution of the Audio-Animatronics art form), with Guests cast in supporting roles. "I think it's going to redefine what it means to interact with characters," Tim said.



Bonjour! Village Gifts

At Bonjour! Village Gifts, Guests will find merchandise in a location inspired be Belle's beloved village. "One of the most striking elements of the store will be the specialty glass used in the windows," Tim revealed. "You'll actually see it throughout the Beauty and the Beast venues. We worked with a fifth-generation, family-run glassmaker, and the craftsmanship is remarkable. Particularly for people who return year after year and really appreciate the details, I think the glasswork is one of the area's hidden treasures."



Gaston's Tavern

If the Be Our Guest Restaurant is where Guests will go to feel refined, Gaston's Tavern will be the place for Guests to feel, as Belle would say, positively primeval.
"This is a very masculine space that will again be immediately recognizable to fans of the film," Tim said. In addition to snacks and non-alcoholic beverages (it's a family friendly "tavern"), expect to find Gaston's imposing chair sitting in front of a special-effects-fueled fireplace, rustic woodwork and, of course, plenty of antlers.
Greeting Guests outside the tavern will be a statue depicting Gaston engaged in two of his favorite pastimes: celebrating himself and abusing his fateful sidekick, Lefou
"This one-of-a-kind bronze statue is bigger than life, just like Gaston," Tim explained. "It's a statue of Gaston, commissioned by Gaston, as a 'gift' to the people of the village from Gaston."

"All of these venues represent what Imagineering does best: really understanding the story and finding creative ways to amaze our Guests."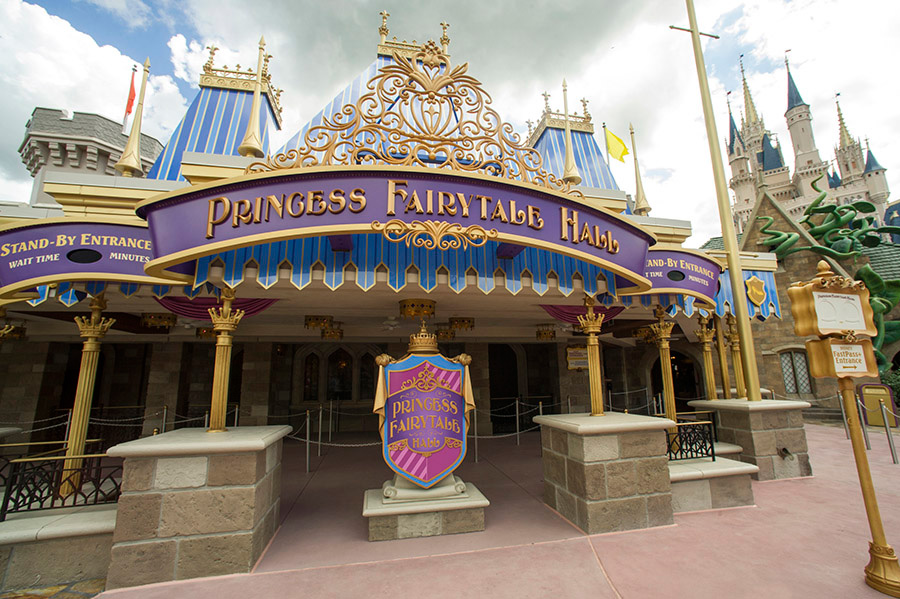 It's open!!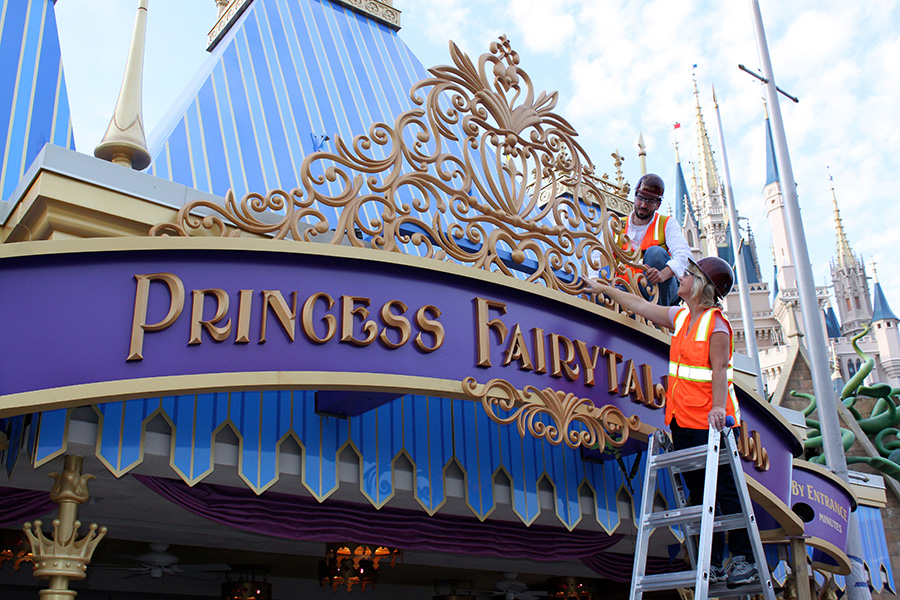 Princess Fairytale Hall sign install 08-2013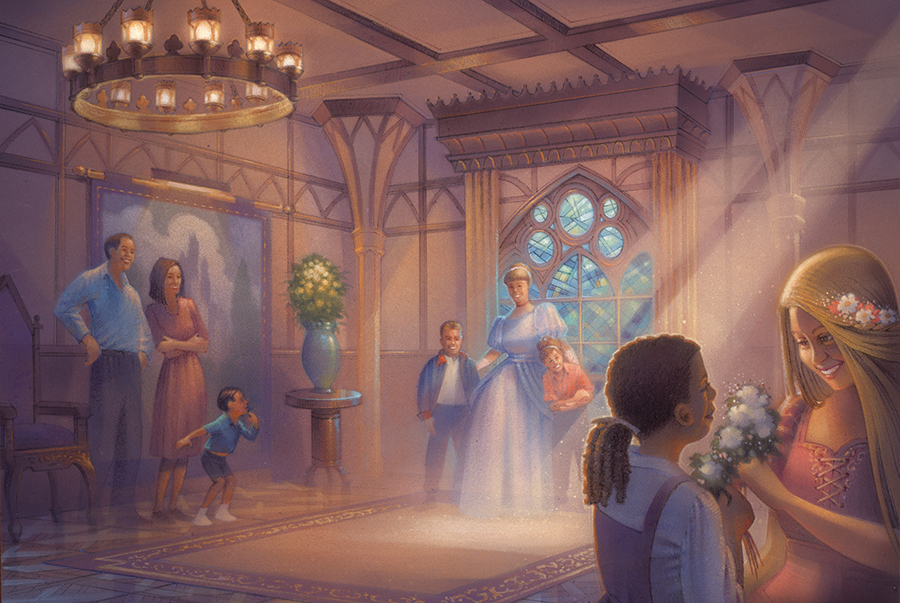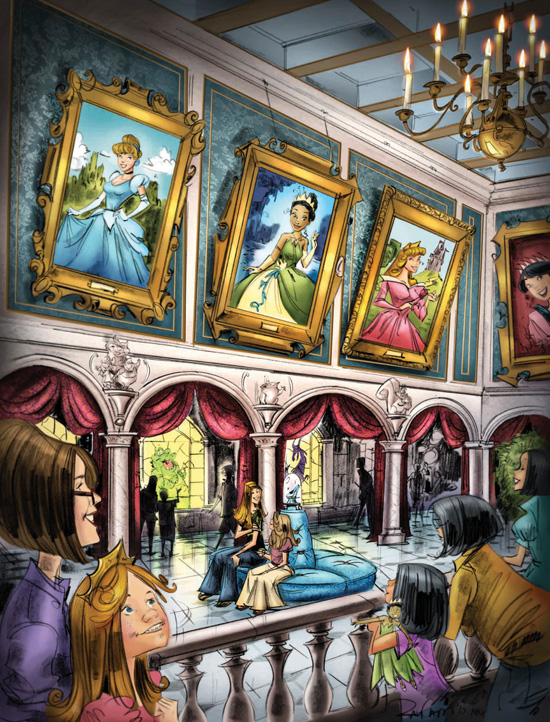 Princess Fairytale Hall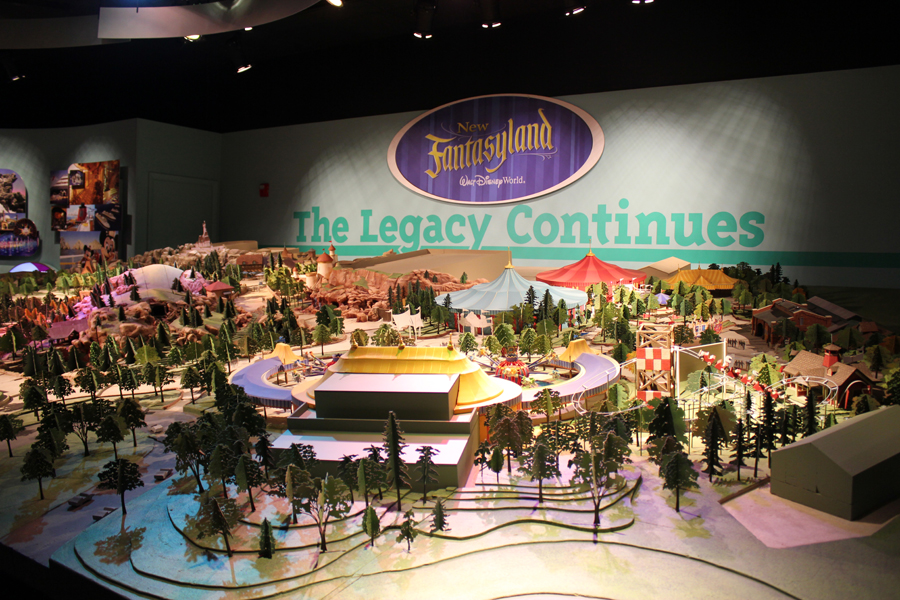 Model of the new Fantasyland located in One Man's Dream at Disney Studios
The Little Mermaid during soft opening 10-12-2012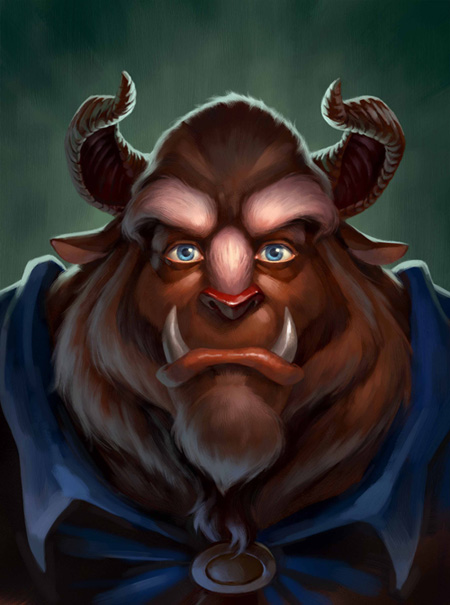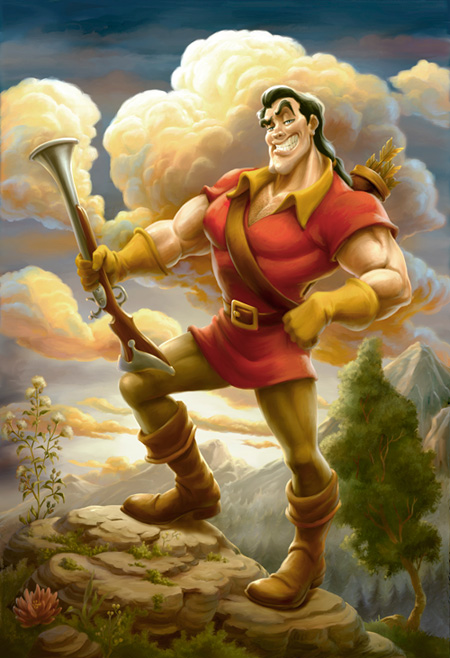 Pictures that will be hanging in Be Our Guest restaurant
Mine Train test run 01-24-2014 (mov file)
CGI video clip
Time Lapse of the Fantasyland construction
Test run of the mine train ride 02-24-2014
Well we are now into 2014 and we are getting closer to the Seven Dwarf's opening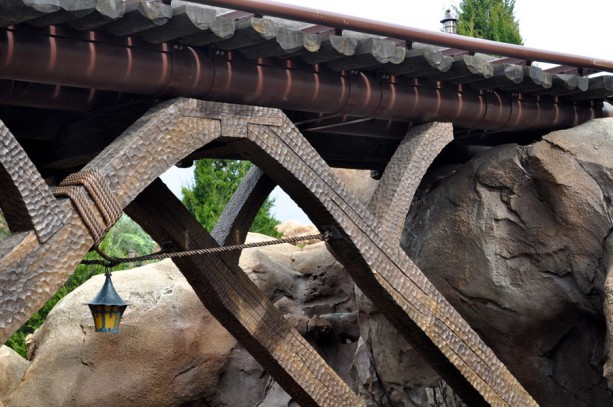 \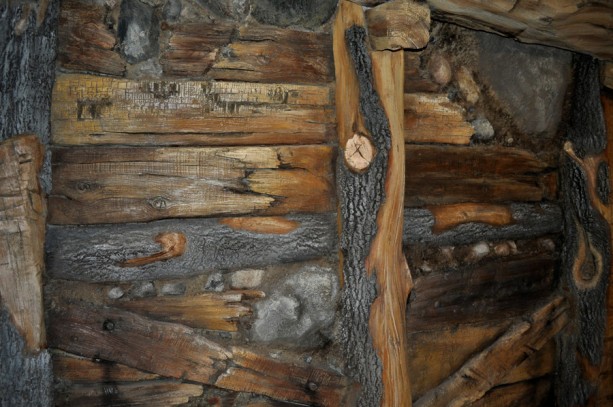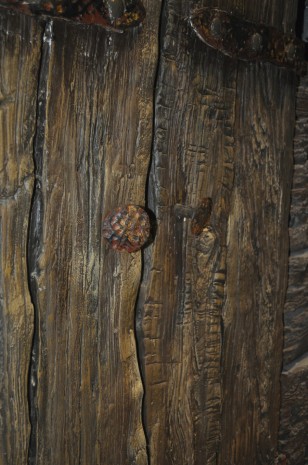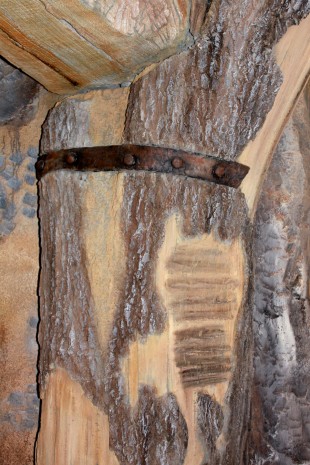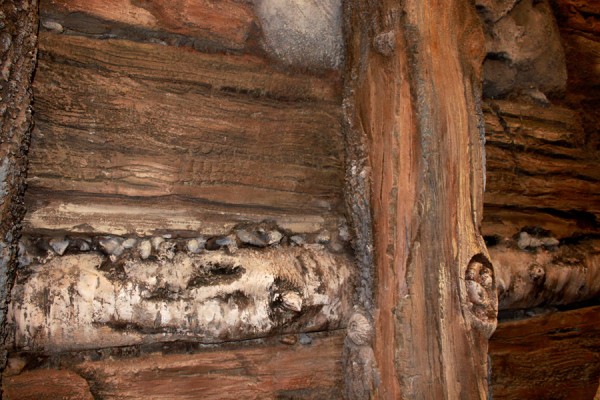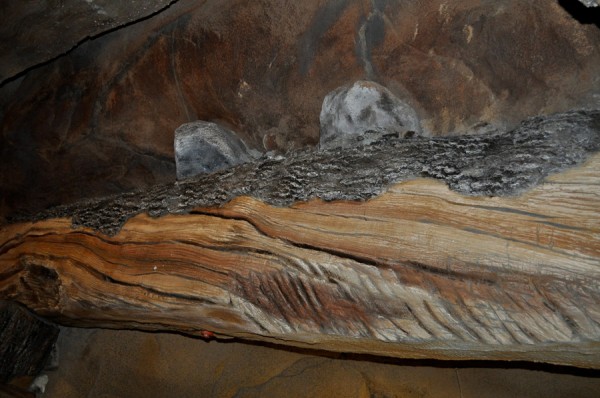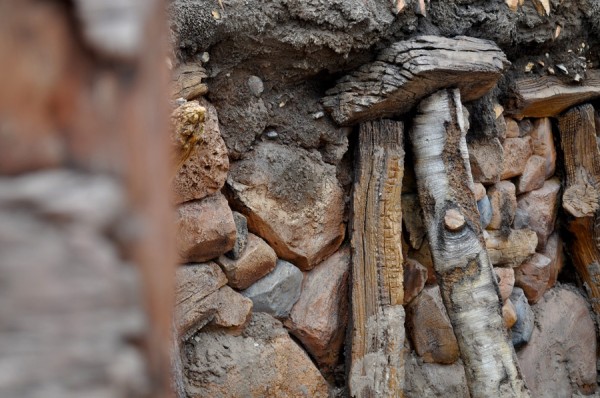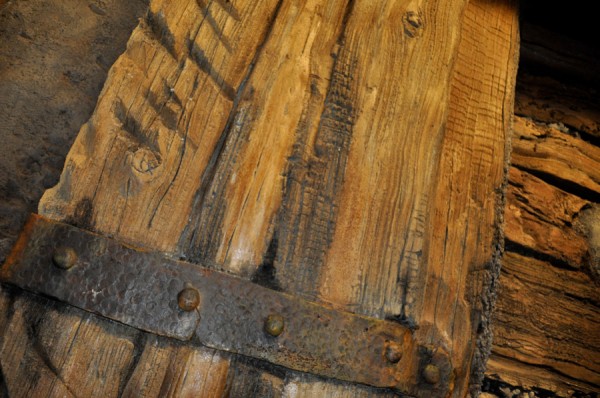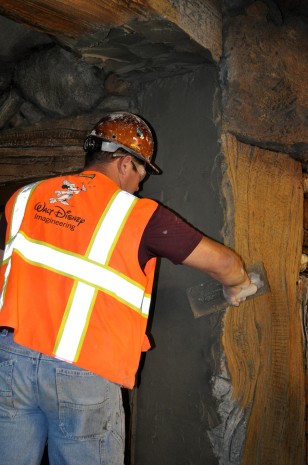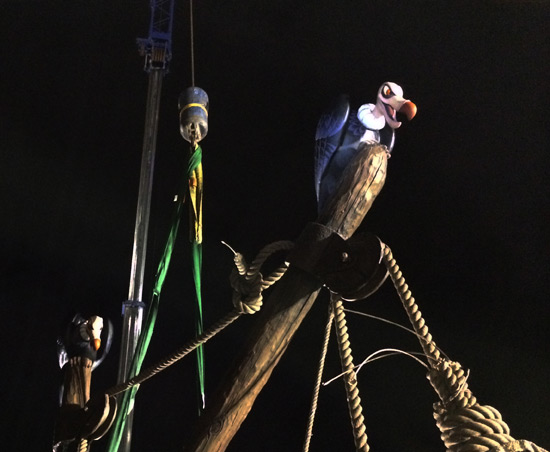 Vulture added to the site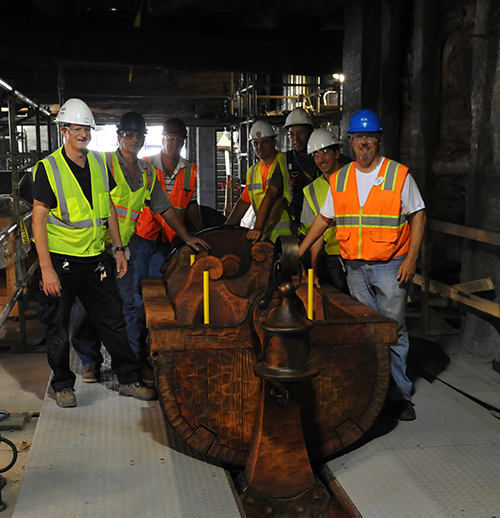 The first mine train test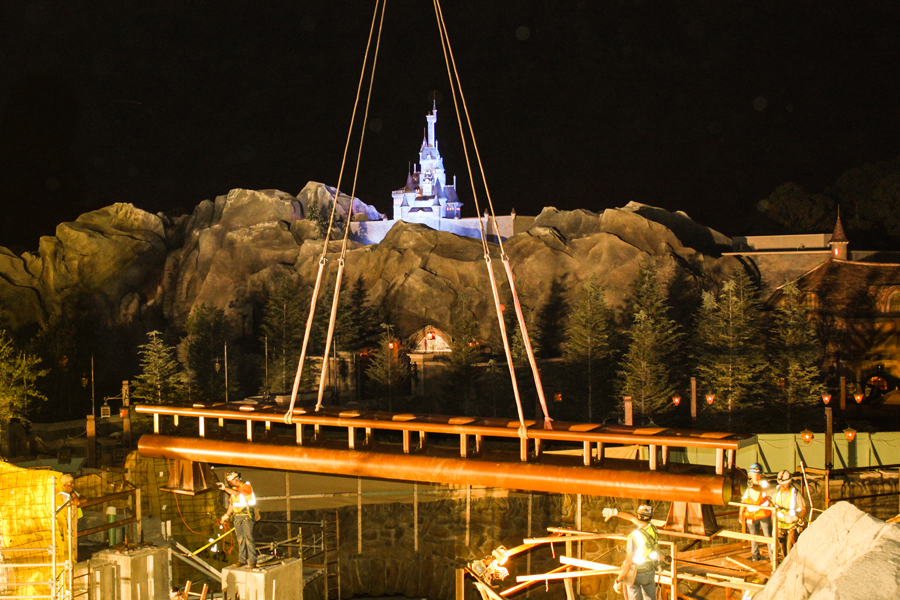 Final piece of track now installed June -2013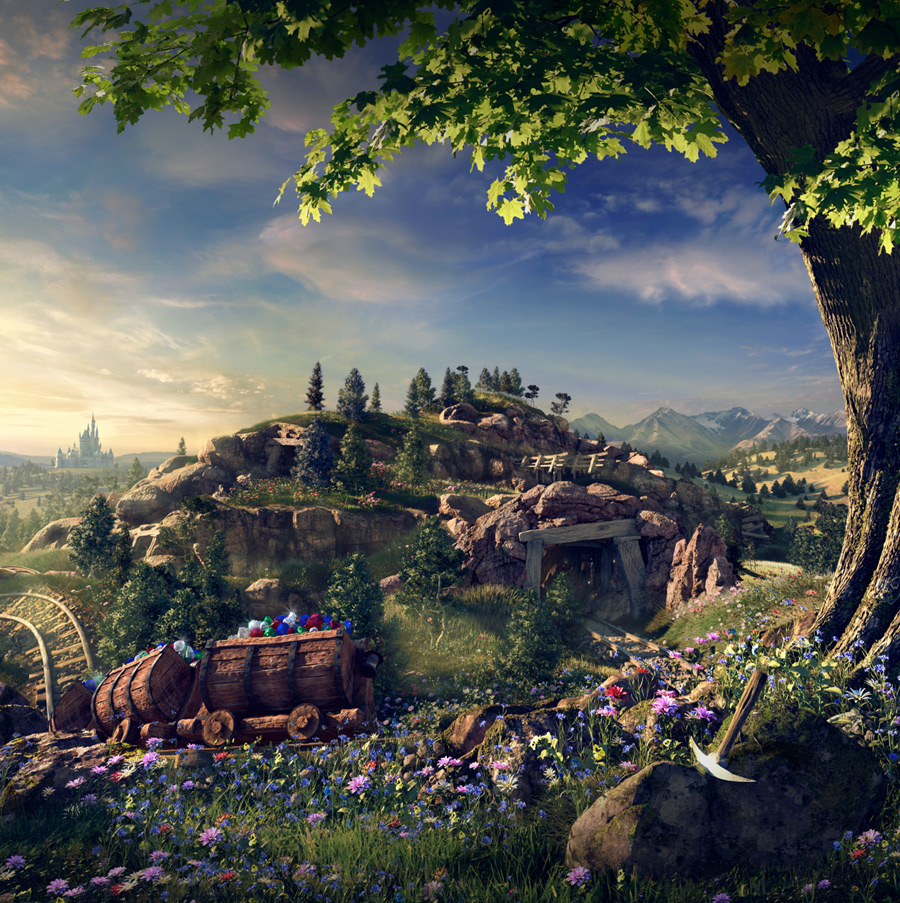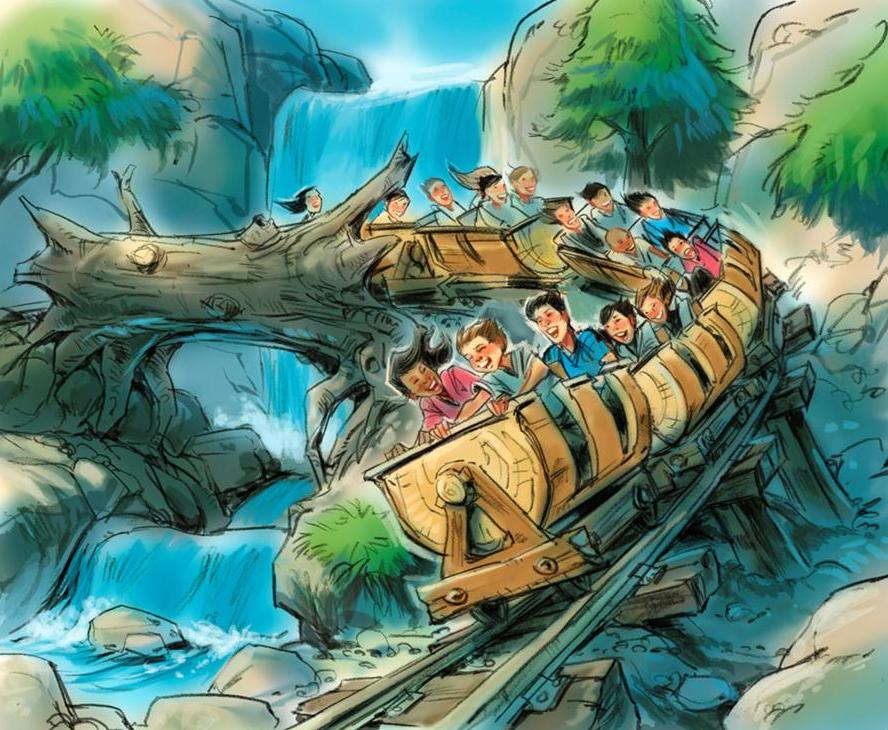 Latest Mine Train concept art 11-2011
LATEST - It's official !!! Seven Dwarf's mine train has the go ahead, plus other changes. 01/18/2011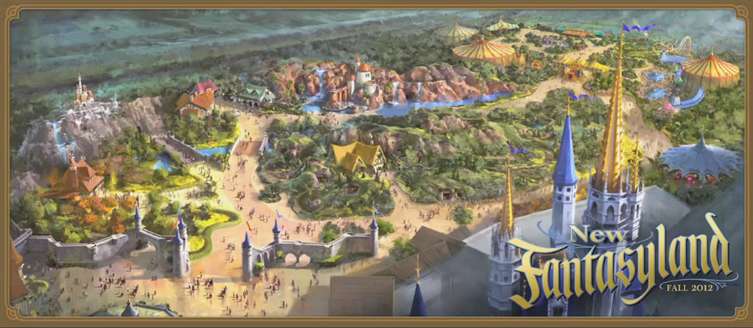 The latest concept art which includes the Seven Dwarf's mine ride with the Toon town area being changed.
* Construction walls are up in Fantasyland 04-2010
* Murals added to construction walls 05-2010
*Tree from Pooh's playful spot playground moved 05-2010
*Land cleared behind walls 07-2010
*Tree's gone, mountain of dirt can be seen now 08-2010
*Disney expansion plans are changing 08-2010
*Latest construction image from www.wdwmagic.com 08-2010
*Major work being done, a large crane has appeared 09-2010
*Metal framework and concrete walls are in plain site now 10-2010
*More construction completed, more trees added 12-2010
*Building are starting to take shape, You can easily see them over the fence line 01-2011
*The Seven Dwarf's mine train and other changes are official 01-18-2011
*Beast's castle can been seen now 04-11-2010
*more walls within the old Fantasyland 05-2011
*Internal ride construction starts for the Little Mermaid 07/2011
*Tree's being removed from wall area 09/2011
*Toon Town tent buildings canvas coming off 10/2011
*Dumbo building taking shape 11/2011
*Mine Train dig and foundation work started 11/2011
*rock work painting coming along great 11/2011
*the new dumbo ride construction started 11/2011
*Castle Wall construction has started 11/2011
*some construction walls are being moved back 12/2011
*new Dumbo ride almost completed, old Dumbo moved 01/2012
* New Storybook Circus area of the new Fantasyland is now showing on the guest maps. 01/2012
*Dumbo's Storybook Circus opening late March 2012. 02/2012
*Storybook Circus section of the new Fantasyland is open 03/12/2012
*Mine Train construction can now be seen over the wall 03/28/2012
*Everything in the New Fantasyland is coming alive 04/20/2012
*The rest of Storybook Circus area will open in July 04/29/2012
*Snow White's Scary Adventures closes May 31st, 2012 forever
*Dual Dumbo's running now June 2012
*Castle wall construction starting to really show June 2012
*Be Our Guest menu details revealed June 27th, 2012 Click for menu
*passholder preview coming in November
*Disney announces December 6th, 2012 opening day 08/07/2012
*Statue of Gaston installed in fountain 08/2012
*Reservations for "Be Our Guest" start August 20th, 2012 with the first seating November 19th, 2012 08/16/2012
*first track pieces get delivered for seven dwarfs 08-28-2012
*Disney builds teaser Fantasyland website 09-2012
*construction walls moved way back now, you can walk past the castle walls now 09-2012
*SOFT OPENING - You can stroll around the area 10-12-2012
*Gaston's open for lunch 10-12-2012
*Little Mermaid soft opening 10-12-2012
*Many previews scheduled for November
*****OPENING DAY for everything but the Mine Train December 6th, 2012
*First min cart delivered June 2013
First track pieces delivery to WDW
A few over the wall construction images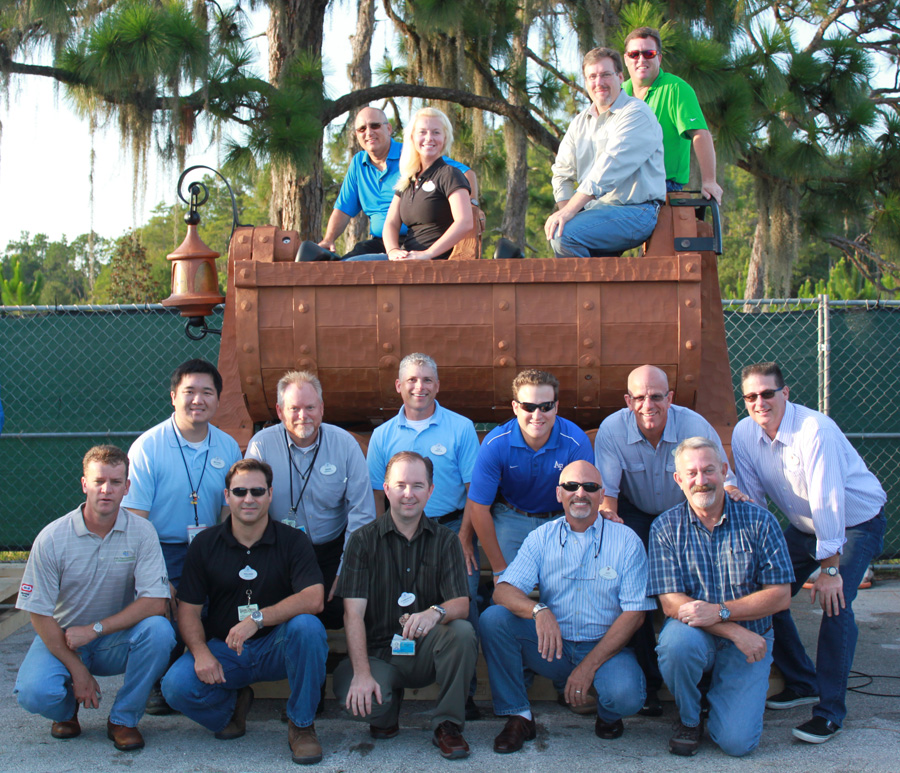 First Mine Train delivered with a bunch of happy imagineers and cast members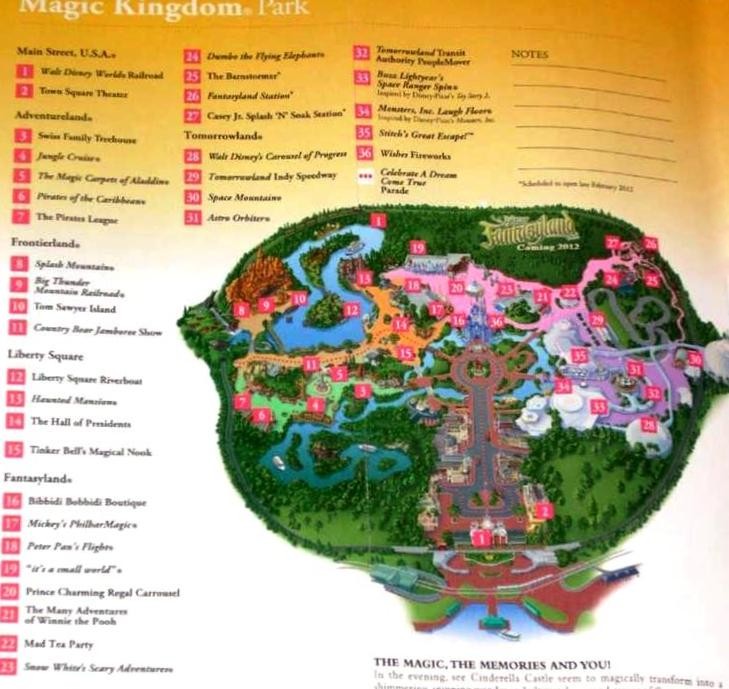 Latest list for the new Fantasyland
Storybook Circus
The sound of the calliope will lead you to the brand new carousels of airborne pachyderms on Dumbo the Flying Elephant—now with 2 Dumbos! Before taking to the skies on this Fantasyland favorite, experience an array of fun-filled family games and interactive wonders for kids of all ages inside the Big Top.

Barnstormer
Hosted by the Great Goofini, this daredevil roller coaster, which twists and turns high above the Storybook Circus grounds, is getting a bright new look.

Casey Jr. Roundhouse
Adjacent to the Fantasyland Train Station is the Casey Jr. Roundhouse, a circus-themed immersive water play area that's fun for the little ones. They'll splish and splash as Casey Jr. billows off cool steam and water squirts from playful monkeys, elephants and camels.

Under the Sea: Journey of The Little Mermaid
Make a splash with Ariel as you take a voyage in a clamshell into a world of imagination under the sea. This attraction features her friends Sebastian and King Triton and, of course, music from the Walt Disney Pictures film.

Scuttle's Scavenger Hunt
While approaching Ariel's Grotto to meet The Little Mermaid, join Scuttle for this fun, interactive game! Search the seaside entrance way to find the seagull's treasures from the Human World, like a dinglehopper or a bulbous snarfblatt. Scuttle will be on hand to help with the hunt.

Enchanted Tales with Belle
In Maurice's workshop, a magical mirror is your doorway to a captivating storytelling experience. Transport to the Beast's library to meet Belle and Lumiere, and share in a lively, interactive re-telling of the "tale as old as time."

Be Our Guest Restaurant
Experience the elegant ballroom, gallery and mysterious West Wing of the Beast's castle. With seating for 550, this magnificent dining hall will offer great quick-service meals by day and full table-service dining in the evening. Nearby in Belle's Village, discover the rousing Gaston's Tavern and Bonjour!
Village Gifts


The Seven Dwarfs' Mine Train
Heigh-ho, heigh-ho, off to work you go! Take a rollicking, musical ride through the Seven Dwarfs mine—where a million diamonds shine. This roller coaster features a first-of-its-kind train that responds to every twist and turn of the track . The journey will be accompanied by music from Walt Disney's animated classic, Snow White and the Seven Dwarfs.
Princess Fairytale Hall
Aurora, Cinderella and other Disney princesses, such as Tiana and Rapunzel, will greet guests in their new home, an elegant royal court on the site where Snow White's Scary Adventures stands today. Located in the Castle Courtyard in the center of Fantasyland, Princess Fairytale Hall will be the new home for visiting royalty in the Magic Kingdom. The castle-like entrance will feature walls of stone and stained glass windows. The entrance will open into a large gallery – an airy space with a high ceiling and portraits of Disney Princesses. When it's time for their audience with a princess, guests will proceed to an elegantly finished room to meet her.
The Chandelier of Be Our Guest Restaurant
Behind the Scenes of Be Our Guest
Behind the Scenes of the Little Mermaid
Virtual Ride on the Seven Dwarf's Mine Train
Seven Dwarf's Mine Train Design and Testing
Imagineers Add Character to Belle's Village in New Fantasyland at Magic Kingdom Park
Step Inside the World of Belle Through Her Magic Mirror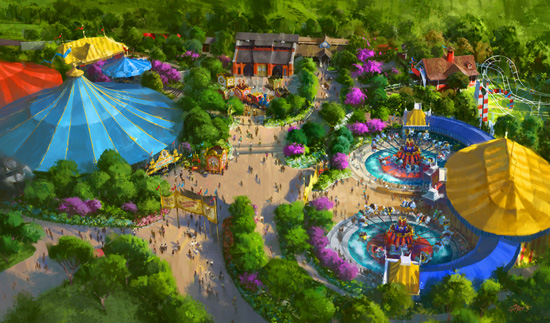 Latest Storybook Circus art work
A few pictures I took (04-22-2011)
Latest Images and drawings (04-2011)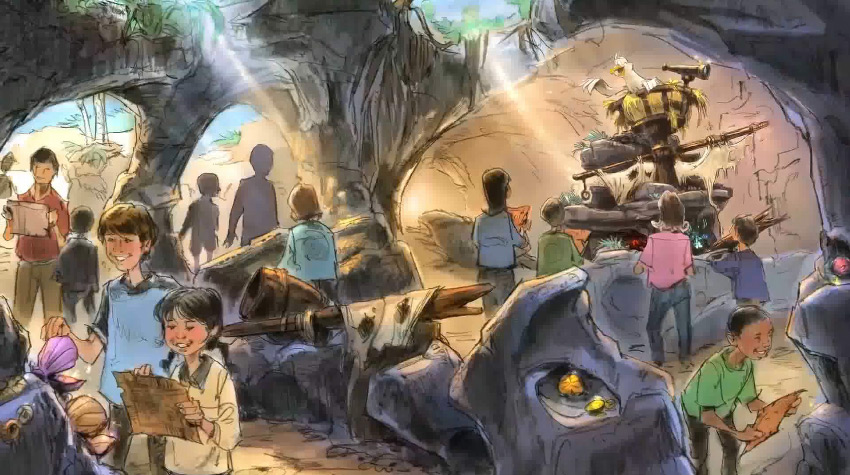 Scuttle's Scavenger Hunt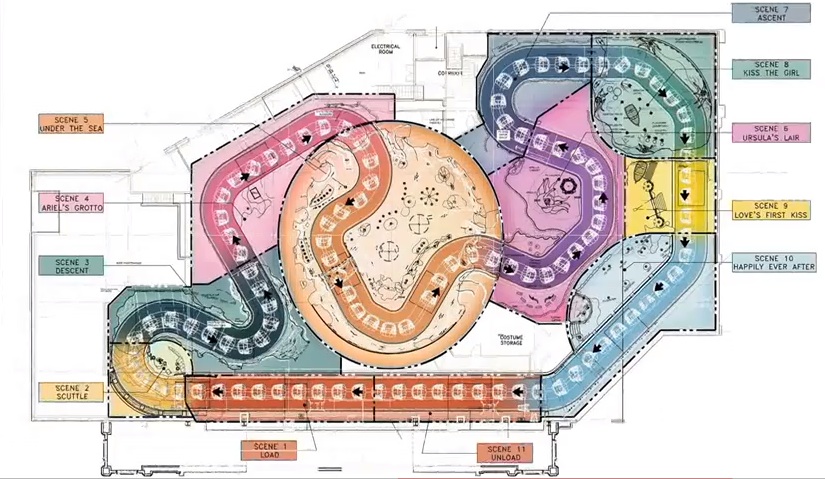 The ride system layout for Journey of the Little Mermaid
Latest Drawings (01-18-2011)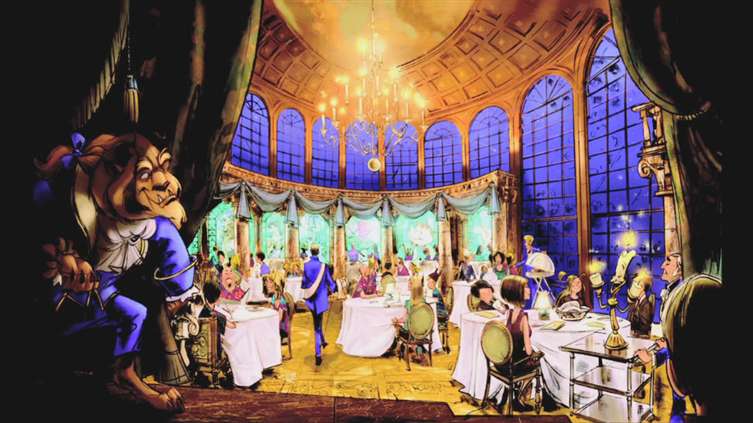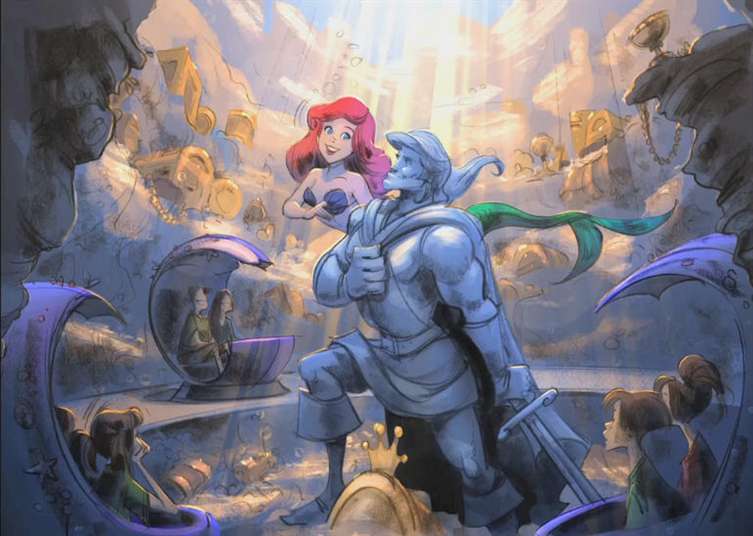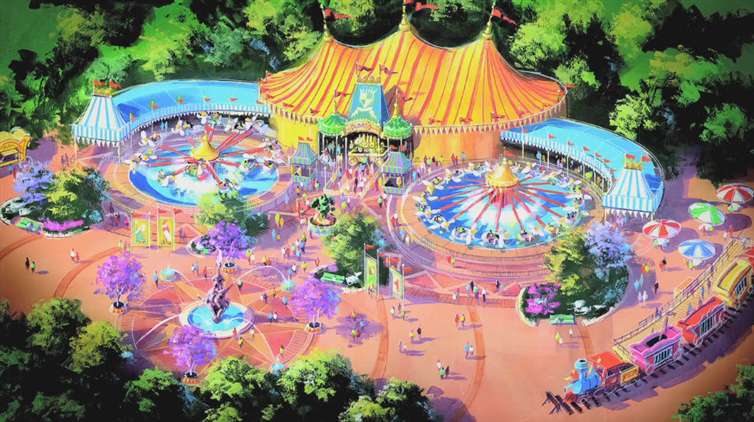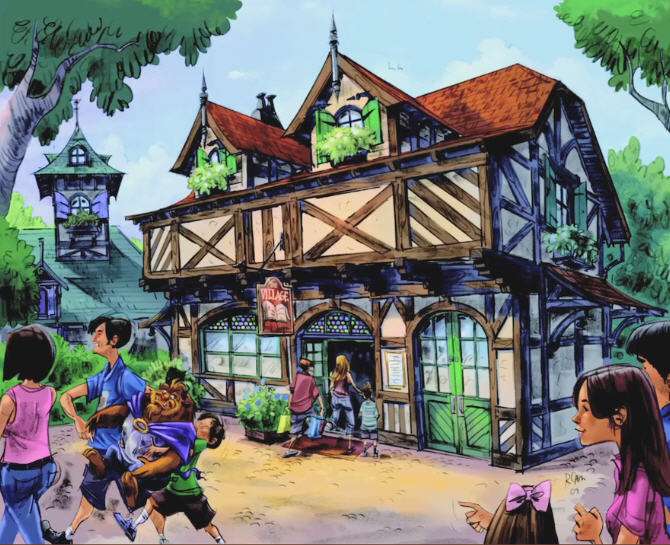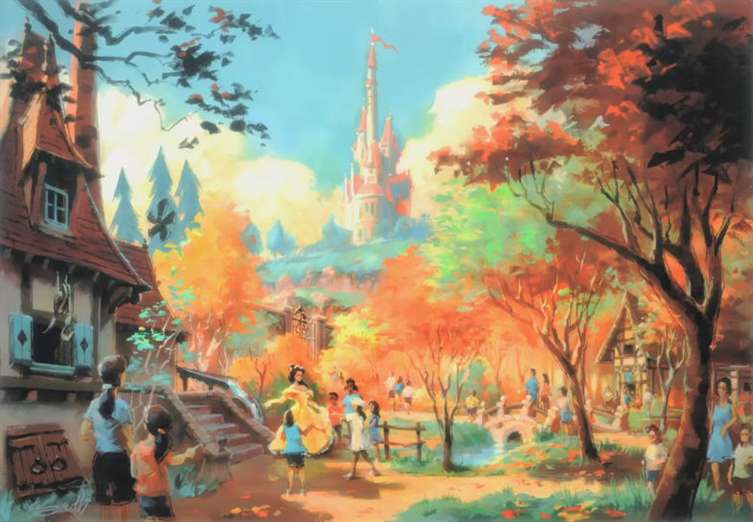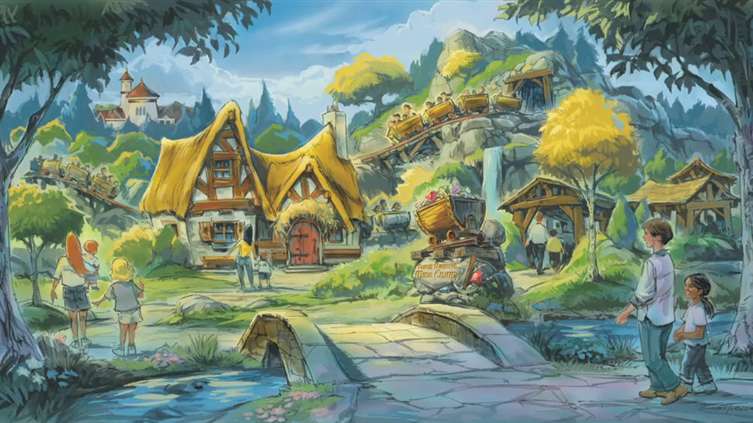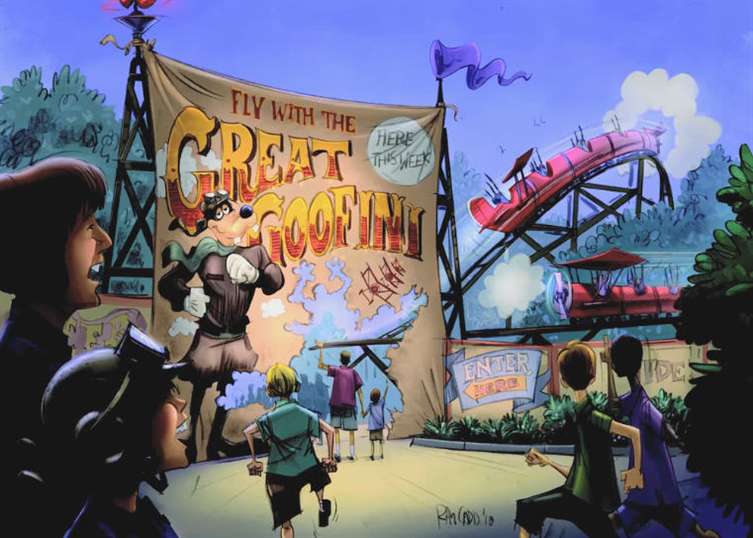 Old drawings below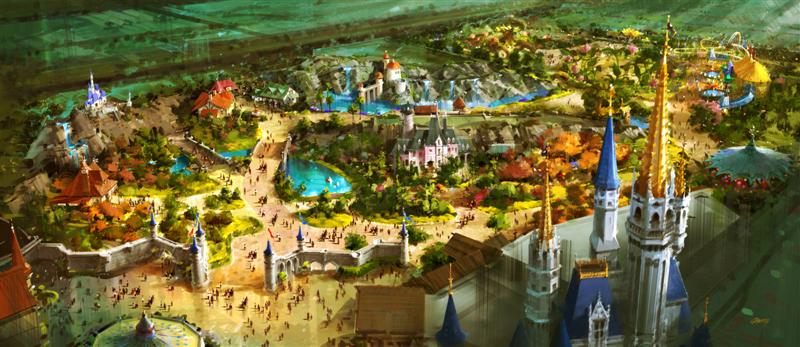 New ride's, Voyage of the Little Mermaid, Dumbo, something for Cinderella, a new restaurant based on Beauty and the Beast, and numerous shop's. (old drawing)
Click here to view large copy of this image
Latest 3D Model (old drawing)

Click here for full resolution image (old drawing)

Click here for Full resolution image (old drawing)
Here are a few close-ups from the 3d model (old drawing)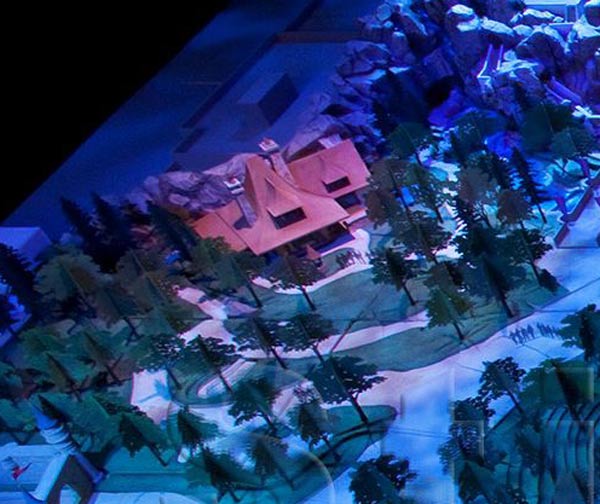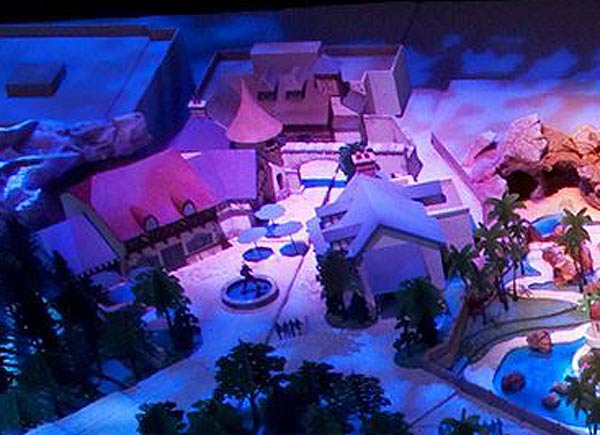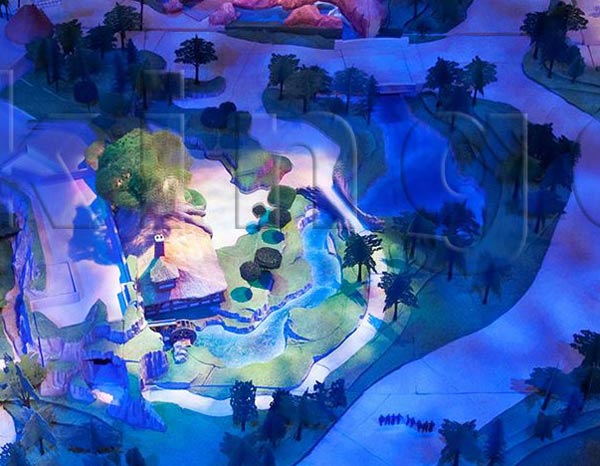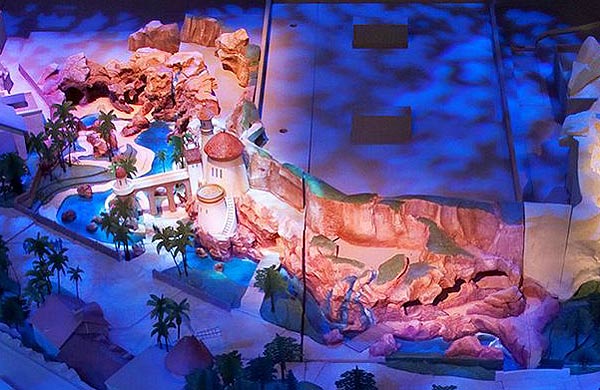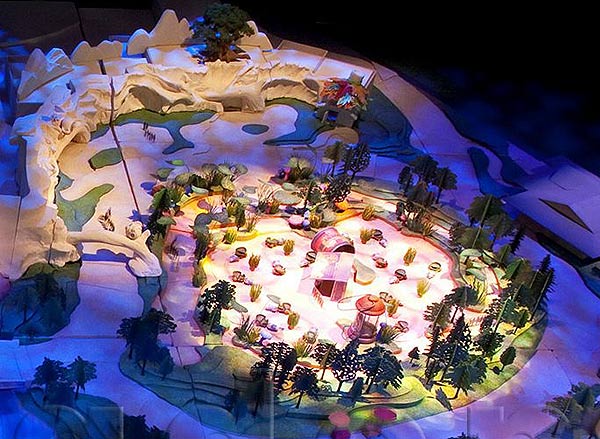 old drawing's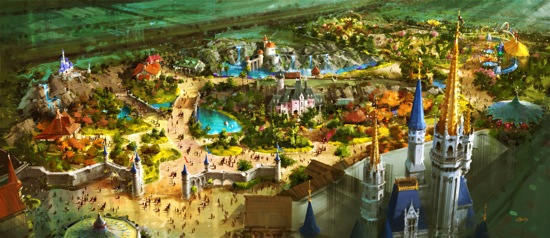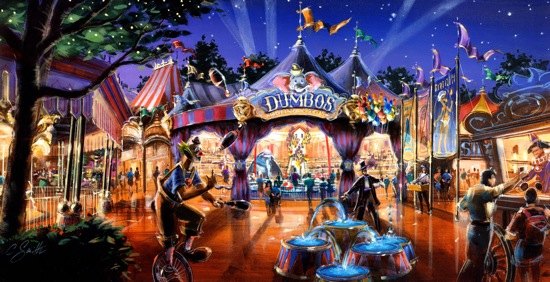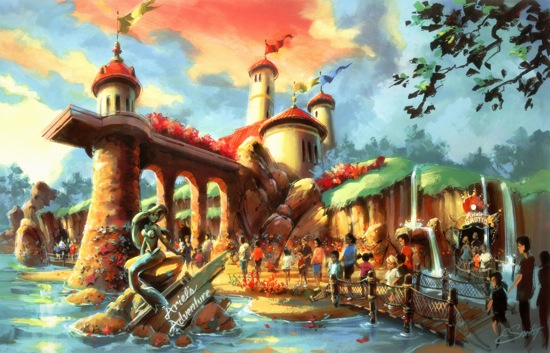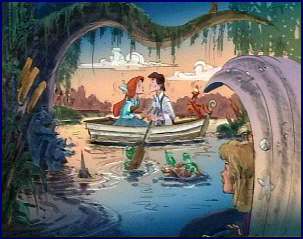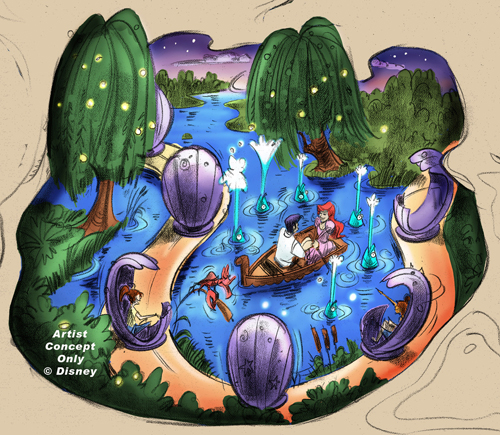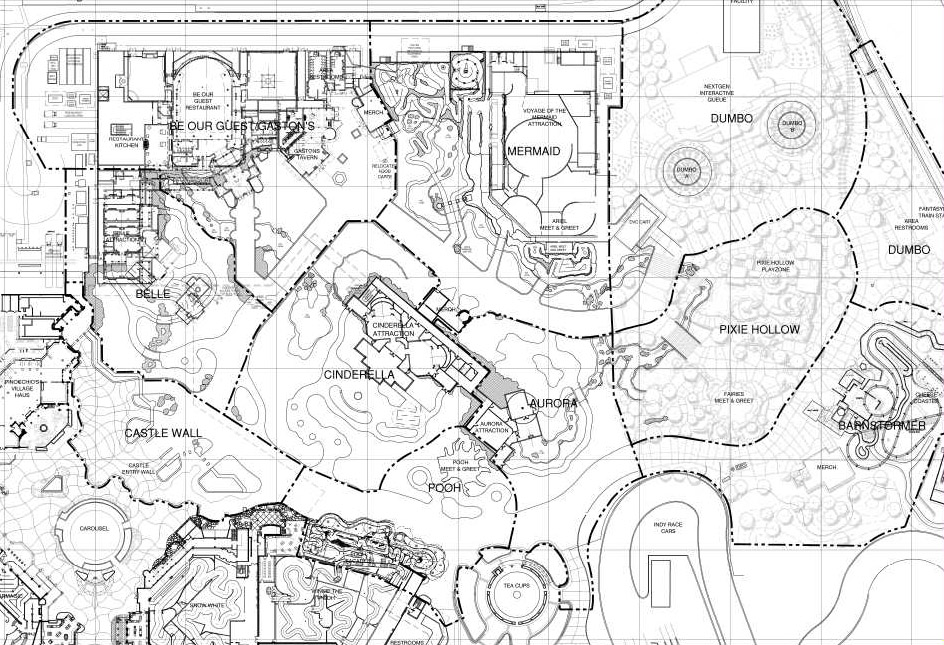 Early version of the blueprints, many changes since this was released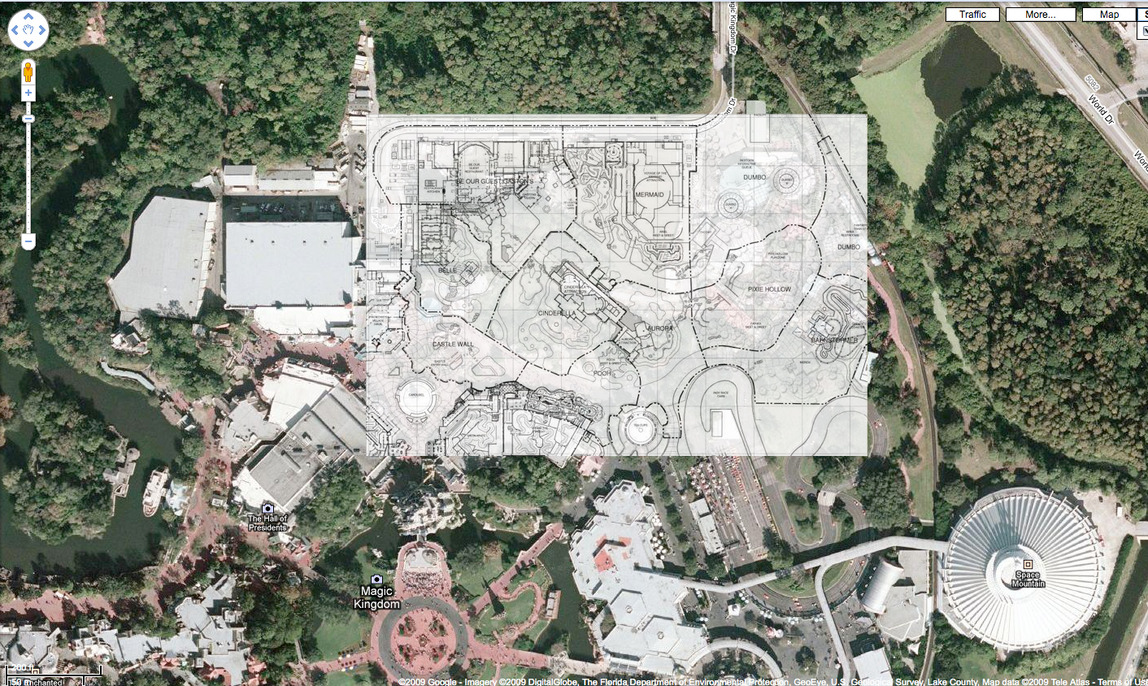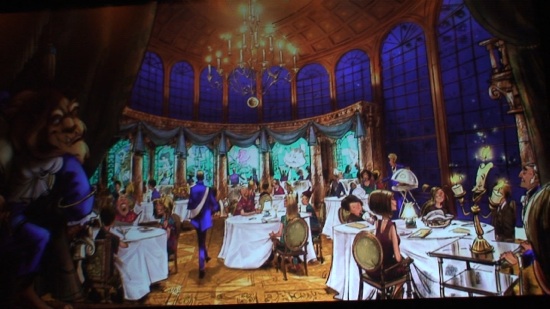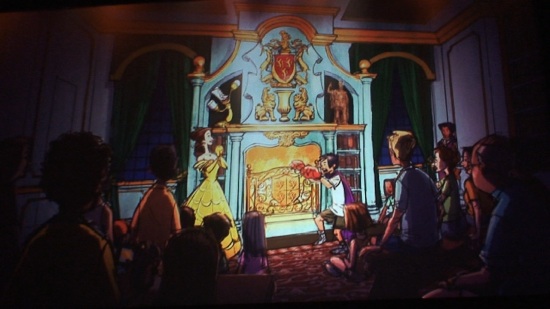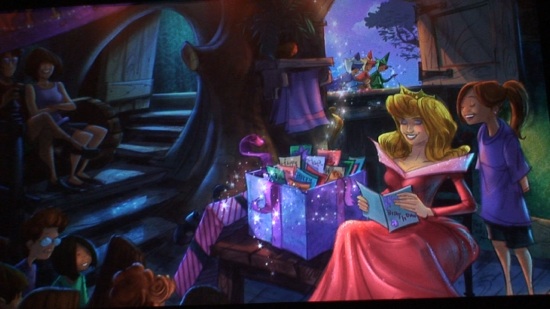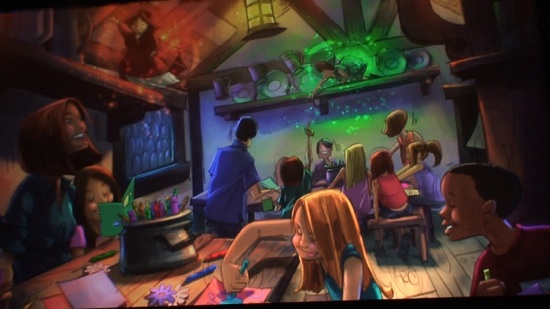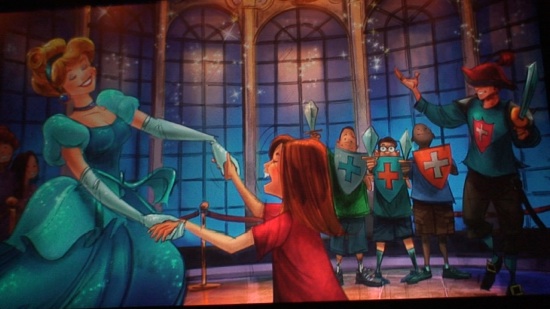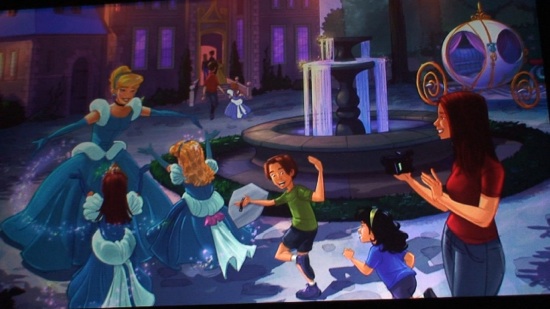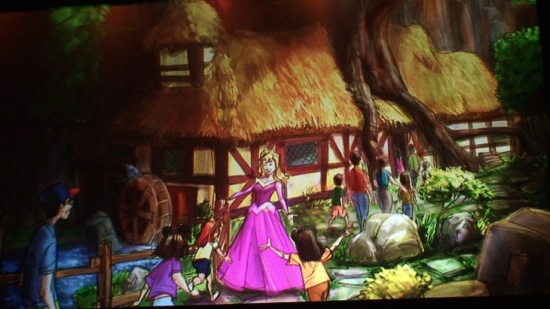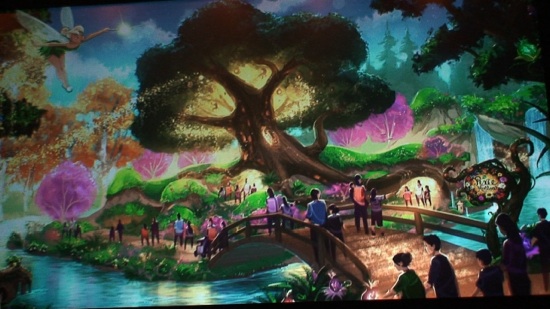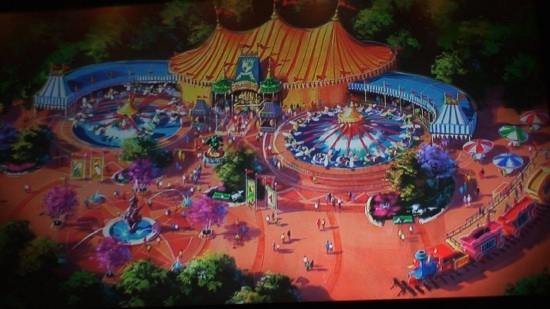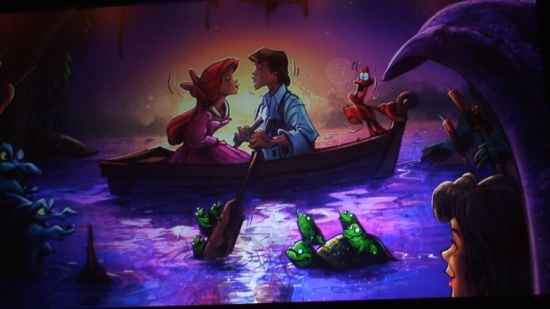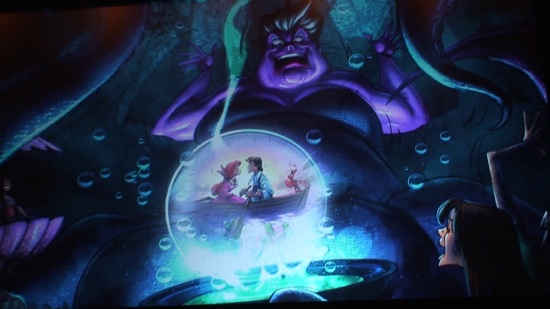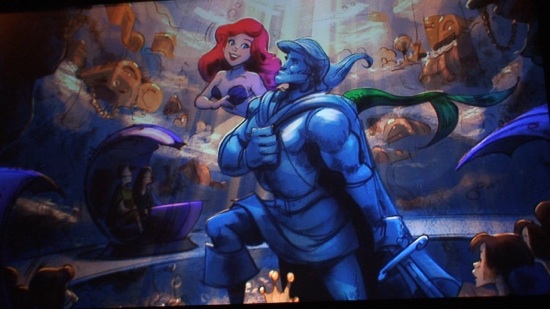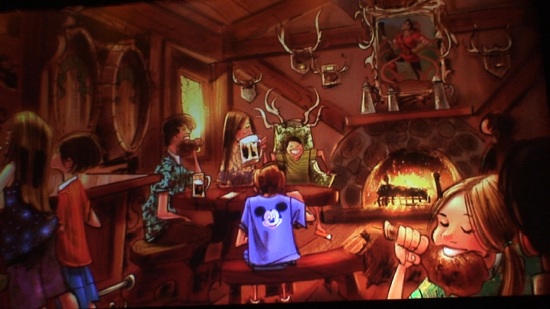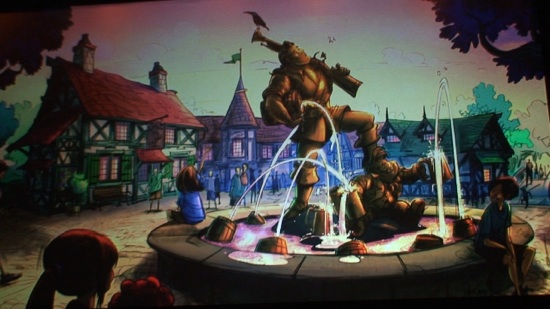 Link to the Orlando Sentinel original article
Link to the Orlando Sentinel changes article


Numerous videos
Guest Book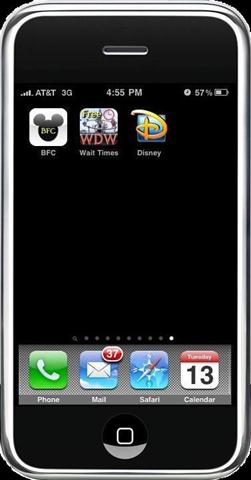 iPhone - iPod - iPad ready videos


click arrow to return to main page