Full-Res Video's
The Magic Kingdom
Adventureland
Pirates of the Carribbean 01-2003
Pirates of the Caribbean - With Capt Jack
Fantasyland
20,000 demo walls up 04-24-2004
Frontierland
Big Thunder - Inside the mountain
Big Thunder Mountain Railroad 01-2003
Diamond Horseshoe Can Can Girls
Hey Howdy Hey Diamond Horseshoe Theater
Liberty Square
Liberty Square Part One by Martin Smith
The Haunted Mansion Lightning and Thunder effects
Main Street
DreamLights Castle Christmas Light Celebration
Main Street During Christmas 2004
Mickey's Very Merry Christmas parade 2006
Opening Ceremony at the Magic Kingdom
Very Merry Christmas party Clips 2006
Mickey's Toon Town
Tomorrowland
Carousel Of Progress - Extinct Version by Martin
Space Mountain (External View with lights on)
Space Mountain Sign Mistake & Fix
Epcot
Future World
Journey into your Imagination 01-2003
Mission Space walk around 05-16-2003
Mission Space walk around 03-08-2003 Epcot
The Seas with Nemo and Friends
Universe of Energy (Ride Part)
World Showcase
EL Rio Del Tiempo Mexico 03-2003
Disney Studios
Animation Courtyard
Backlot
Osborn's Spectacle of Dancing Lights Disney/MGM Studios
Star Wars Weekends - Jedi Training
Echo Lake
Hollywood Boulevard
Mickey Avenue
Pixar Place
Sunset Boulevard
Tower of Terror Tribute by Martin
Animal Kingdom
Africa
Asia
Expedition Everest (from digital camera)
Camp Minnie-Mickey
Dinoland
Lucky the Dinosaur at Animal Kingdom
Discovery Island
Oasis
Rafiki's Planet Watch
The Resorts/Misc
Admiral Joe Fowler - coming back from dry dock area 06-29-2007
Contemporary DVC Construction 06-13-2007
Cyber Space Mountain in action at Disney Quest
Epcot from Monorail 04-24-2004
Grand Floridian Before Frances
Magic Kingdom from on top of the Contemporary
Mickey & Friends Christmas Clip Epcot
Monorail from 11th floor of Contemporary
Monorail into the Contemporary 06-13-2007
Monorail thru the Contemporary 06-13-2007
Water Bridge near the Contemporary
Wishes from the Contemporary Resort
Wishes Clips from the Grand Floridian
Disneyland, CA
Haunted Mansion Re-Imagined WDW
Disneyland's Remember... Dreams Come True Fireworks
Disneyland's Snow White's Scary Adventures
Disneyland's Alice in Wonderland
Disneyland's Mr. Toad's Wild Ride
Disneyland's Pinocchio's Daring Journey
Disneyland's Casey Jr. Circus Train
Disneyland's California Screamin'
Disneyland's Francis' Ladybug Boogie
Disneyland's Heimlich's Chew Chew Train
Disneyland's Tinkerbell Flight
Universal Studios
Busch gardens
Busch Gardens Rhino Rally - River Part
Busch Gardens Sheikra - External Shots
Seaworld
Custom Search
Donations are greatly appreciated to help with the cost of bandwidth to keep all the onride video's up and running.
Its 5.50 for access to all the ALL videos on my website
More videos on the Web Sized page.
Donations of 5.50 needed to keep this website going. This will give you access to all the videos on every page of my website. Web-sized, Full-Res, anything!!!

Numerous videos
Guest Book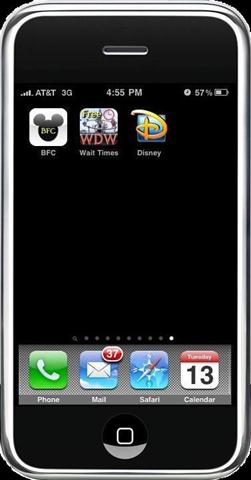 iPhone - iPod - iPad ready videos


Free counters provided by Andale.