WDW during Hurricane Frances Sept, 2004
We were able to stay at the Grand Floridian and Wilderness lodge during this hurricane in 2004
Below will be a few pictures and video I took during it.
A few video clips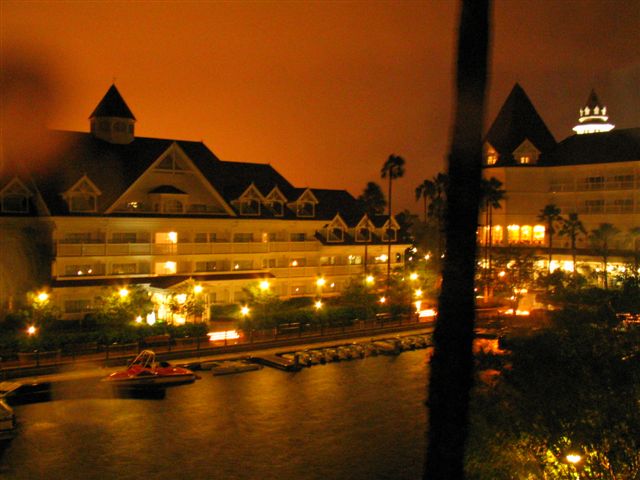 The Grand Floridian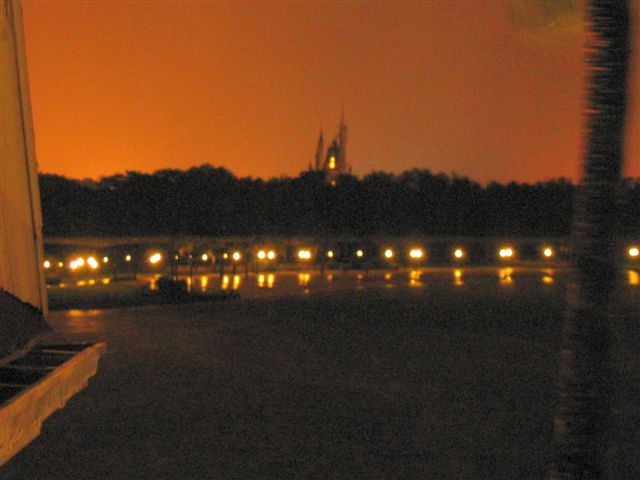 The castle across the Seven Sea's lagoon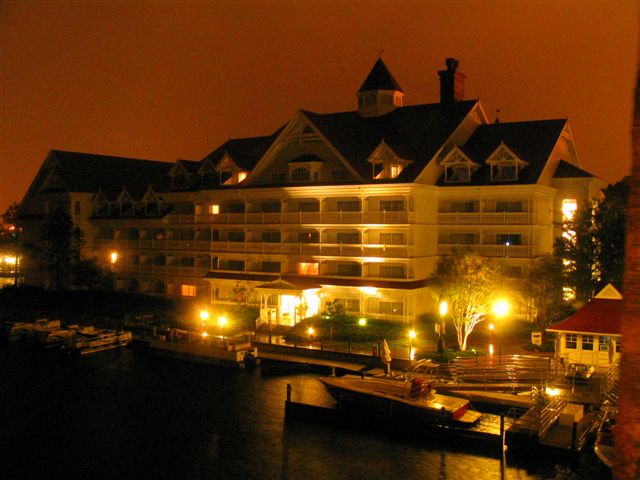 Before the storm everything was nice a peaceful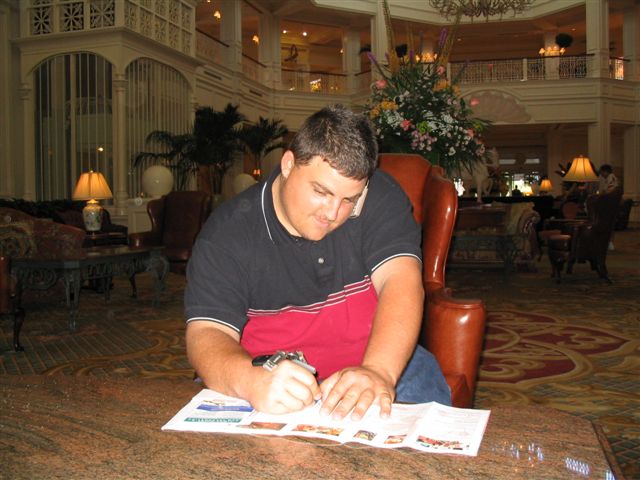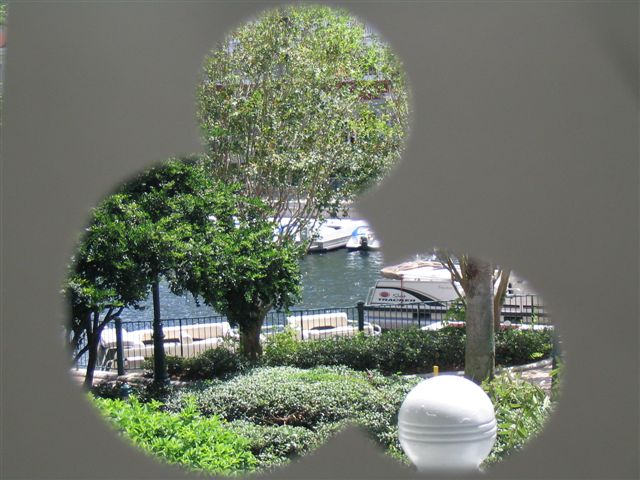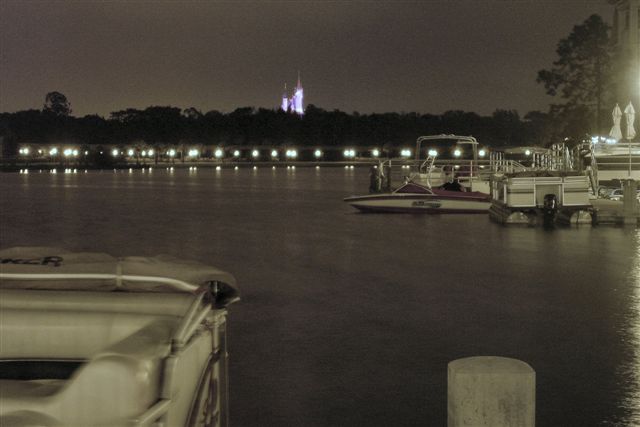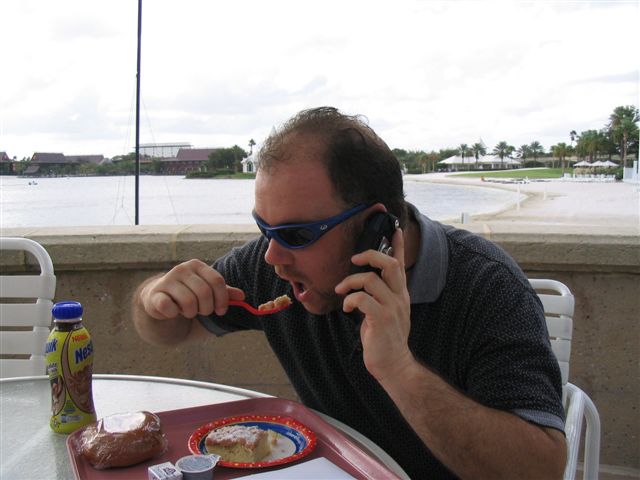 Everything peaceful the day before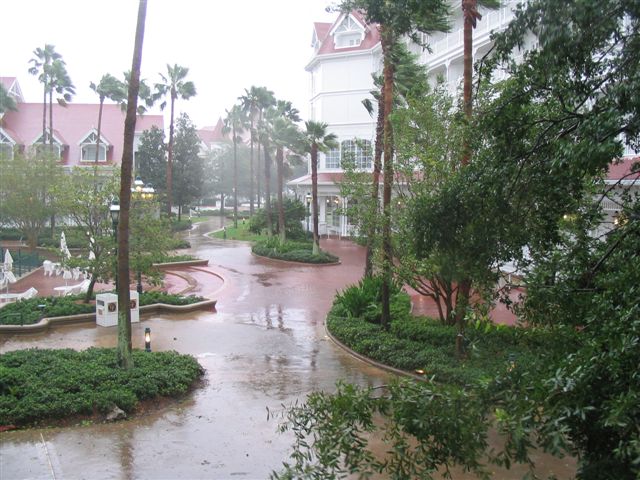 The beginning's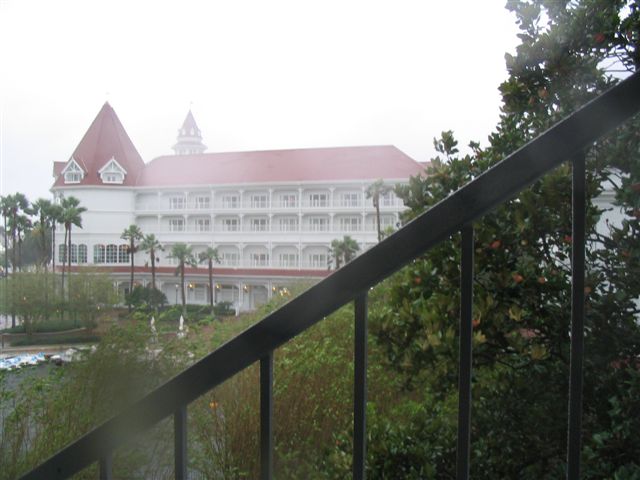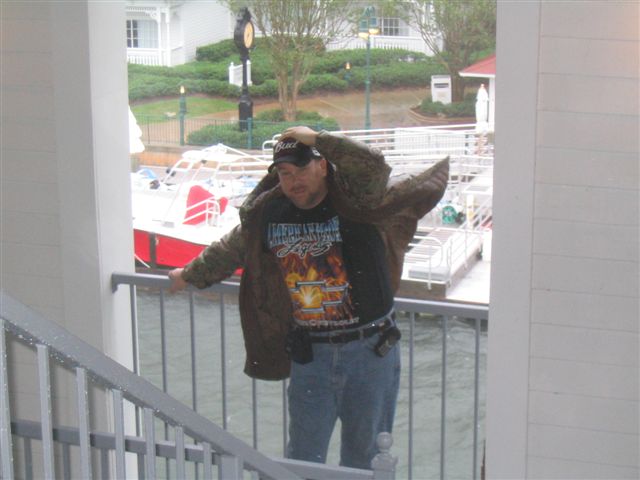 A bit windy I say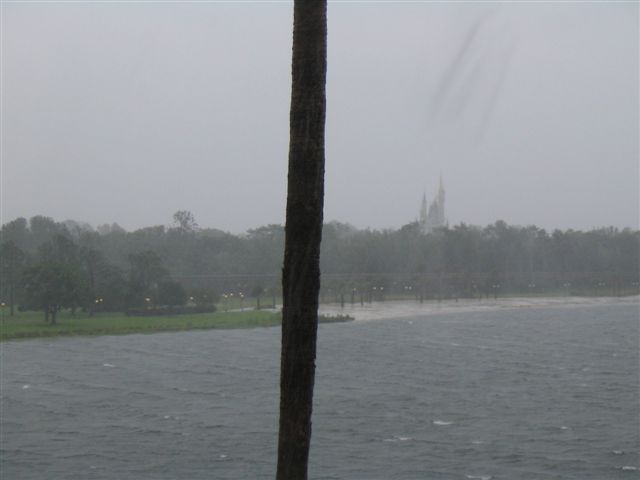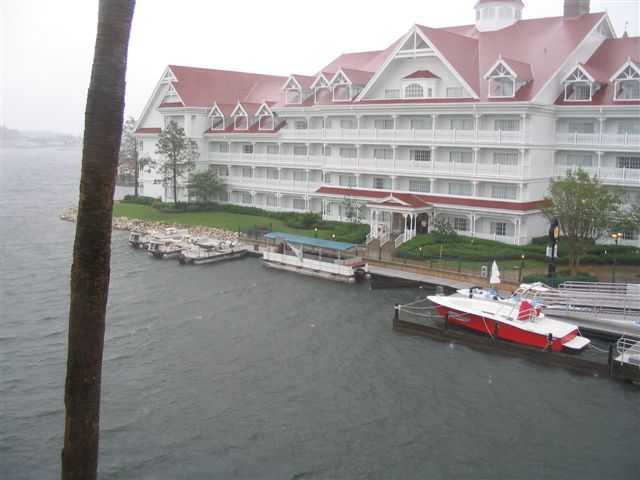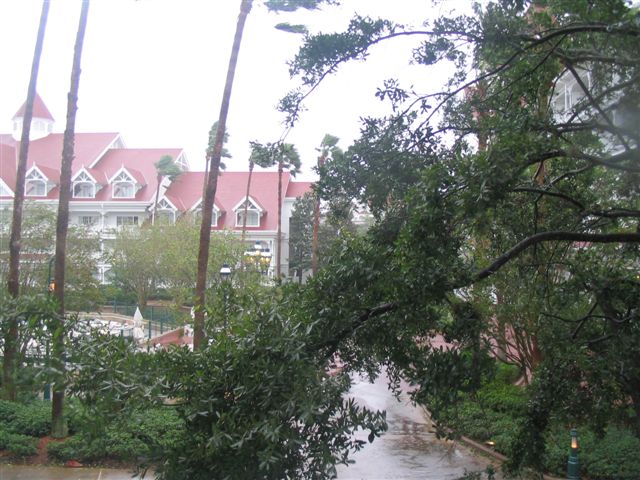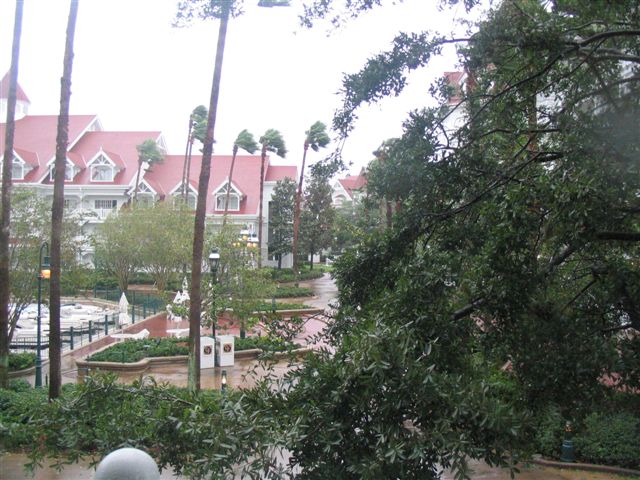 A few branches didn't make it.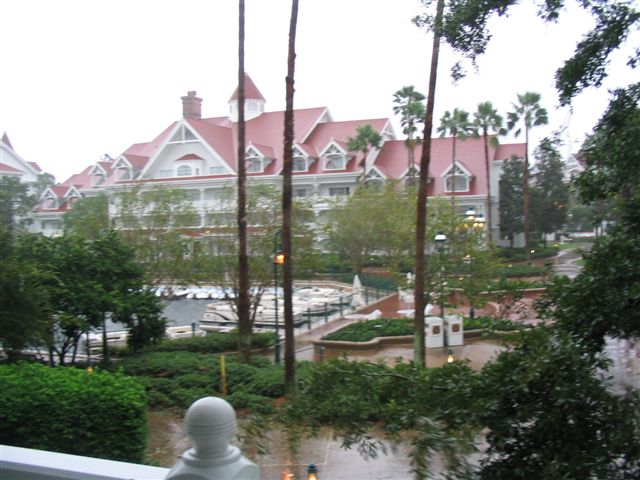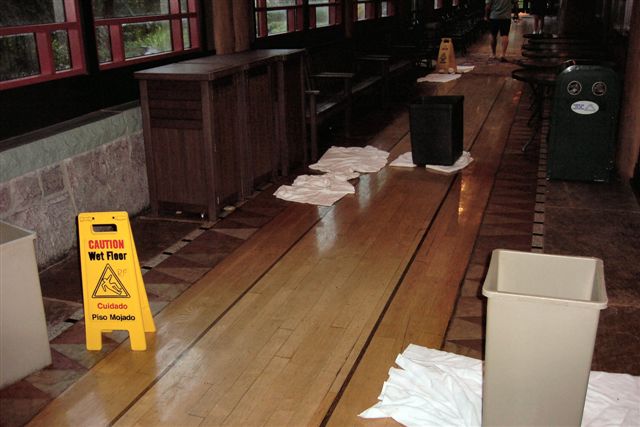 Wilderness Lodge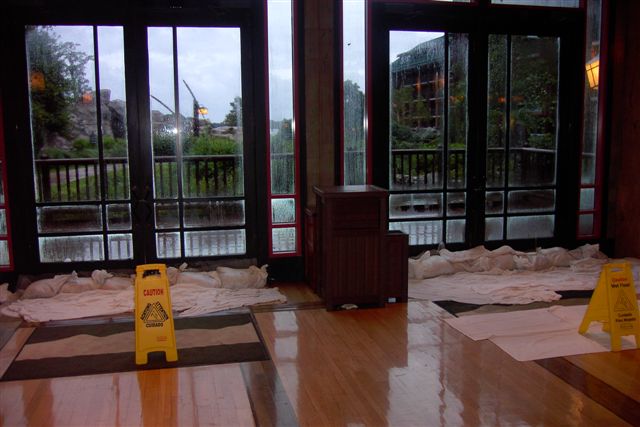 The windows seals couldn't handle the driving rain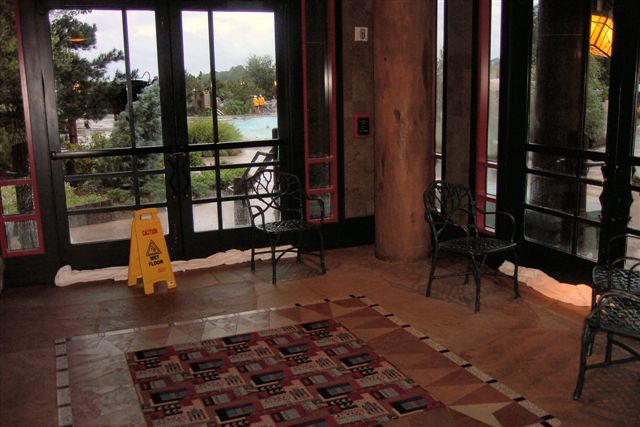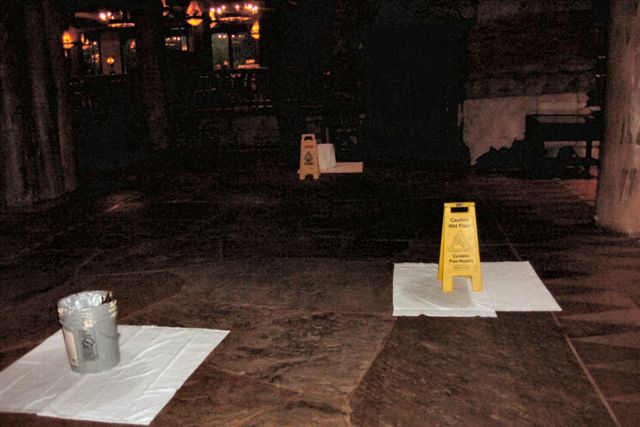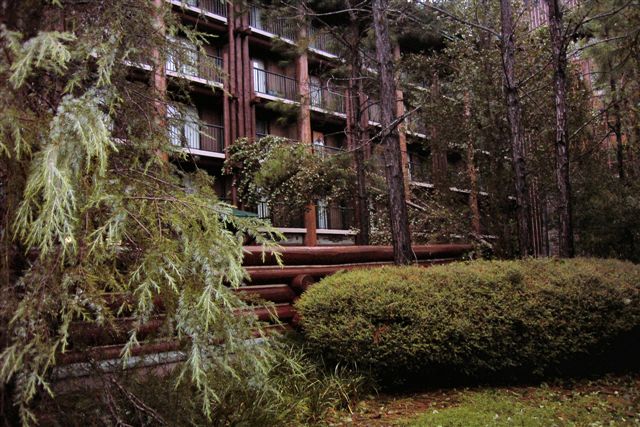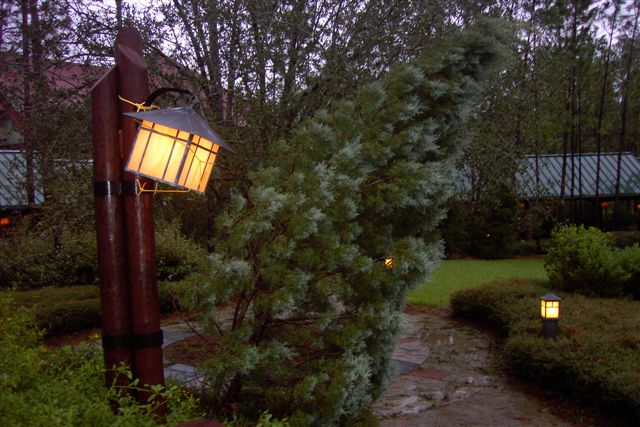 This tree and light seem to have a little lean in them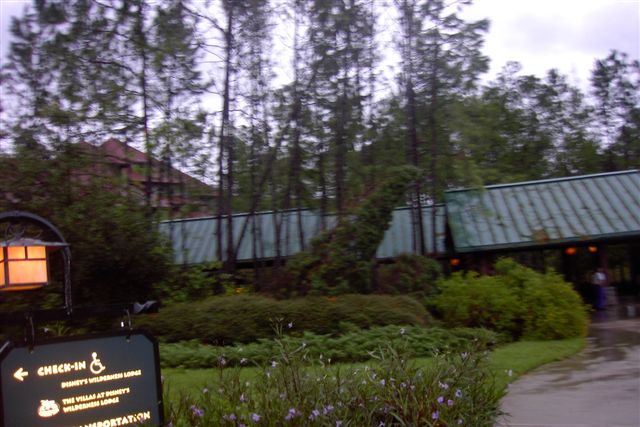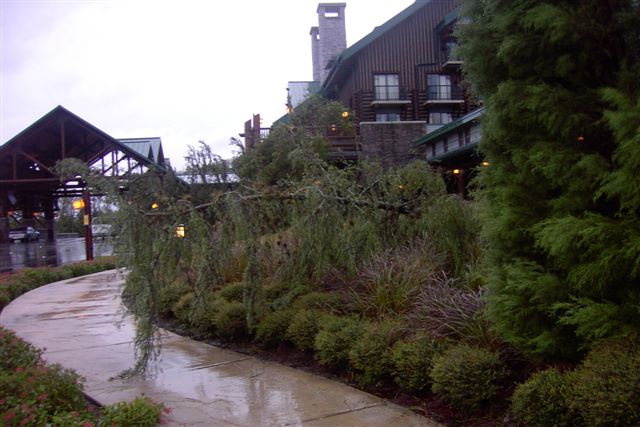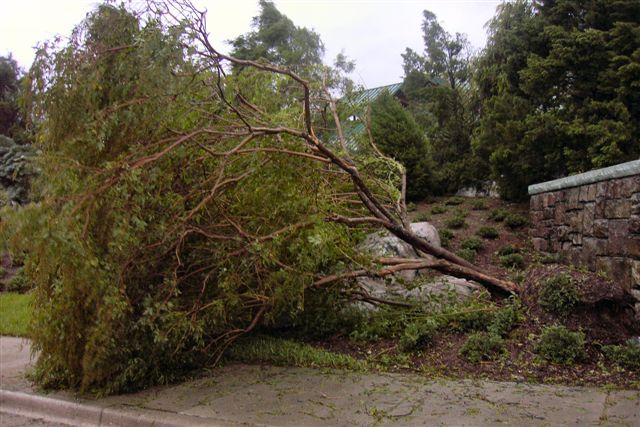 Most damage was because of the sandy soils, they just don't have a good root system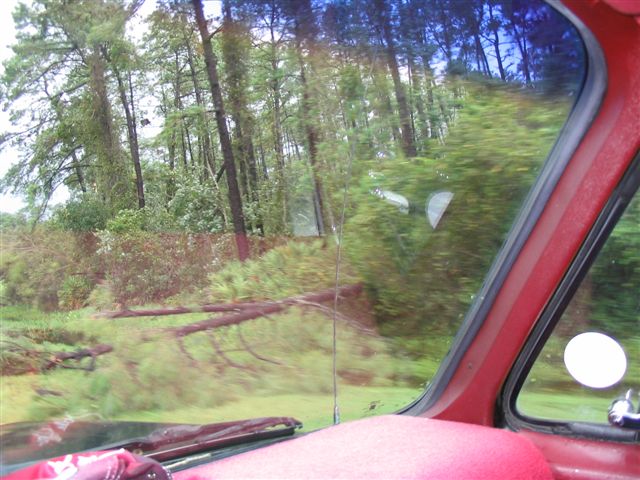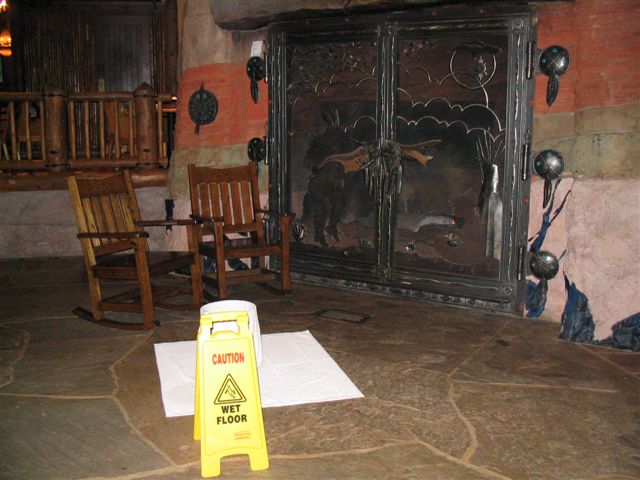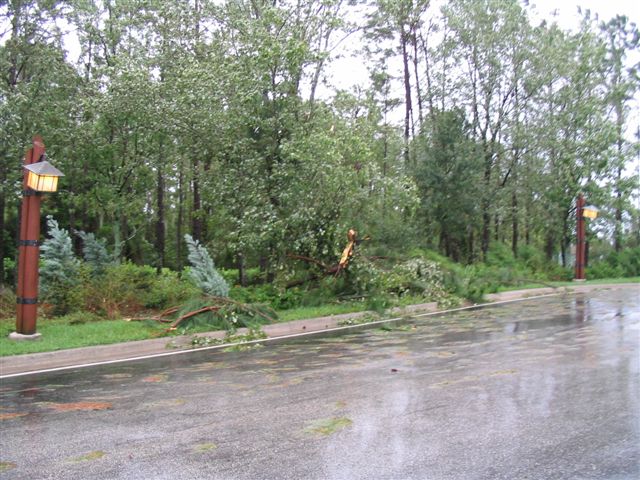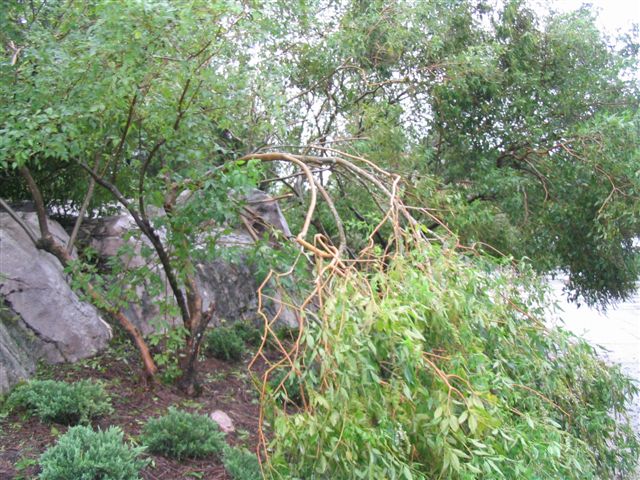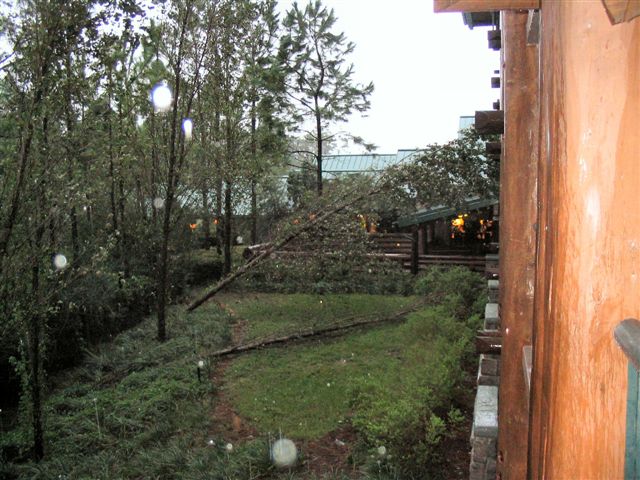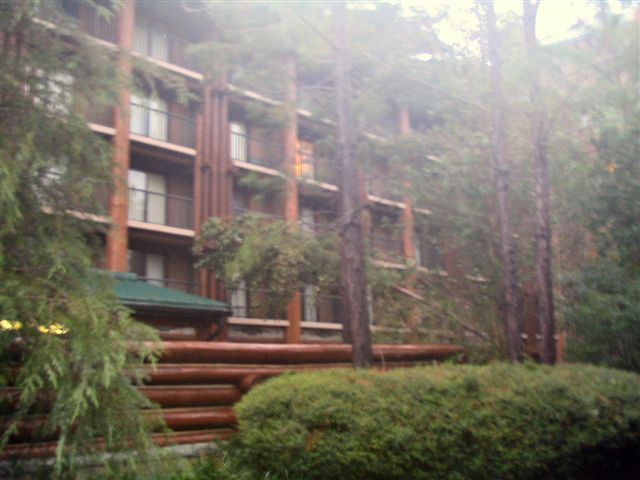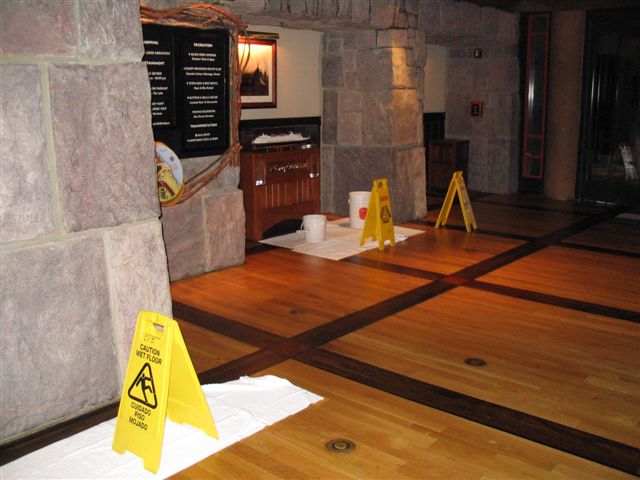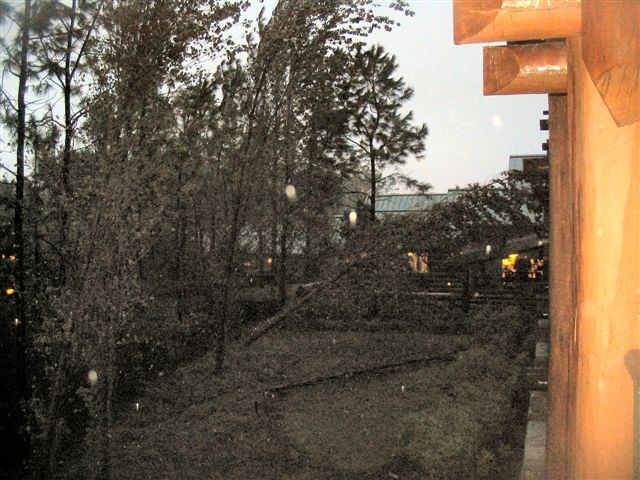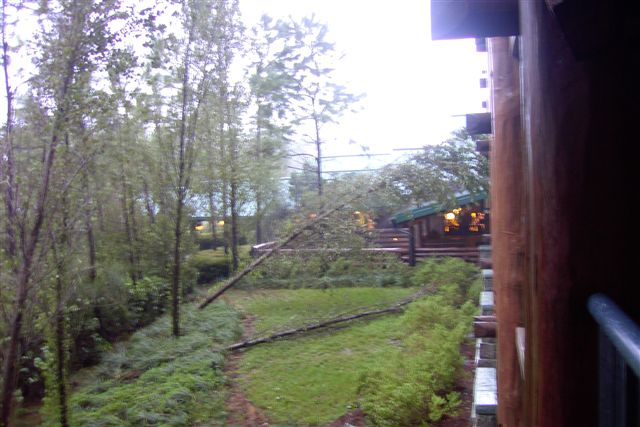 Below is from a webcam I set up. I had the pictures being taken every 10 to 30 seconds. I am working on making a video clip of them.
Here is a webcam video of about ten seconds
Free video from the webcam on the 5th
Below is for our donators. This one is a full minute.
See the video clip of hundreds of webcam shots from the Grand Floridian on the afternoon of the 5th
Now looking at all these pictures you would think it was the end of the world. I need to say a few things.
First, at no time did we ever feel we were in danger. At the Grand Floridian, if you closed the sliding glass door and curtains you would not even know it was raining, let alone a hurricane was here. It was more of a tropical storm with hurricane gusts. Orlando is pretty safe from a full force storm.
Wilderness Lodge had lots of glass walls which did not work well with 60 tp 80 mph driven rain. Again felt safe, just slippery. Now when a few pine trees fell towards the balconies, that was a little starling, but no damage, just noisy. Thank you Wilderness for keeping your Whispering Canyon open for your guests. Nothing better then all you can eat bbq while your waiting for a storm to blow over!!!
If at all possible I will always go to Disney when there is a hurricane alert. You may not be able to to the parks but they sure make you feel safe.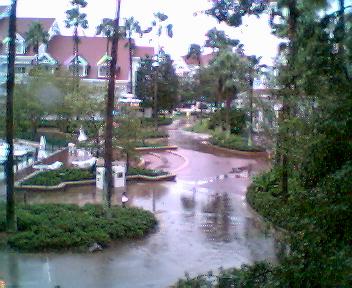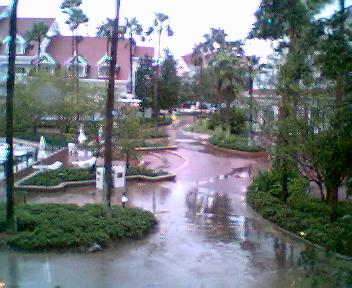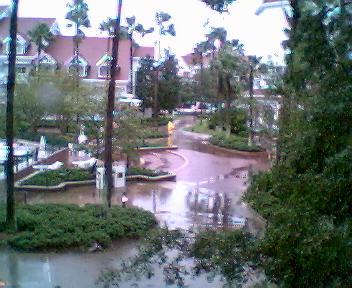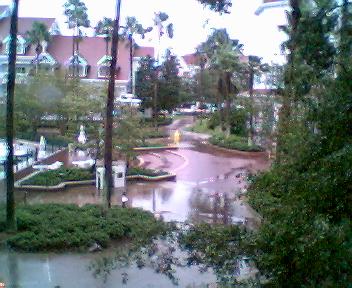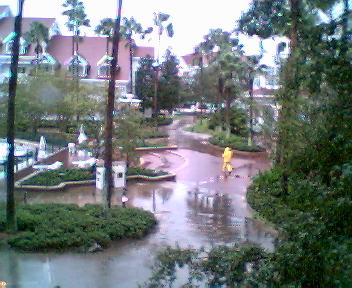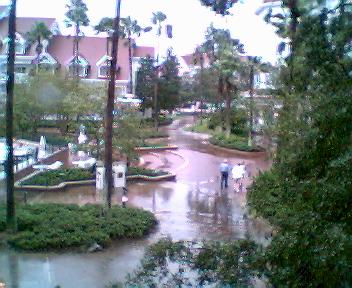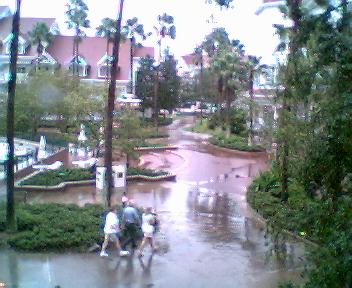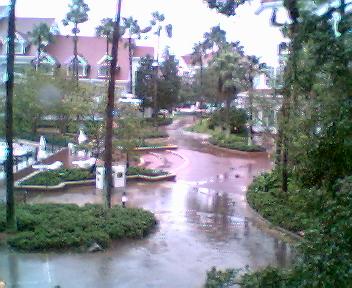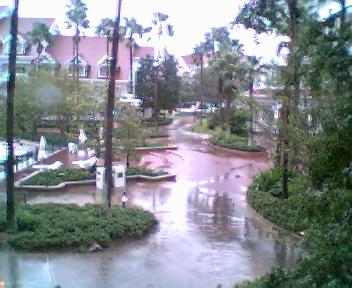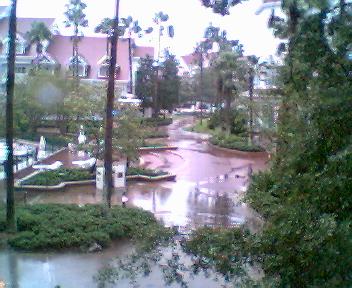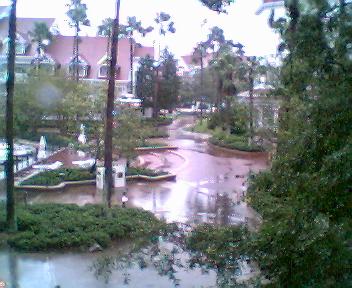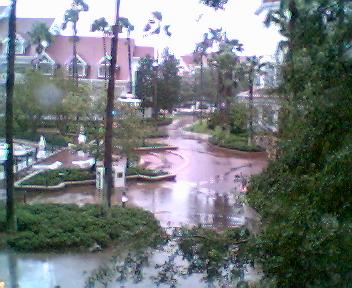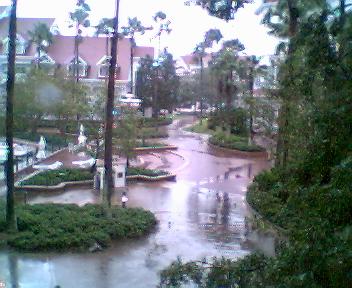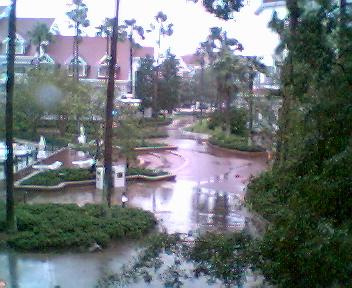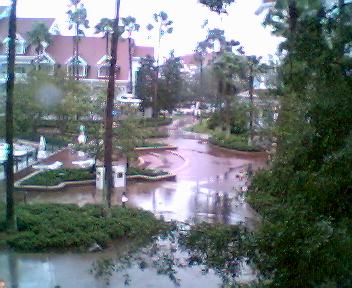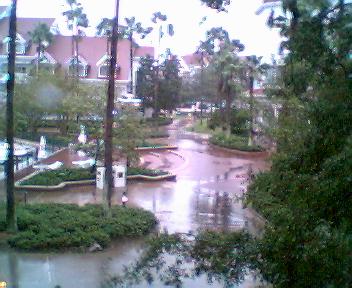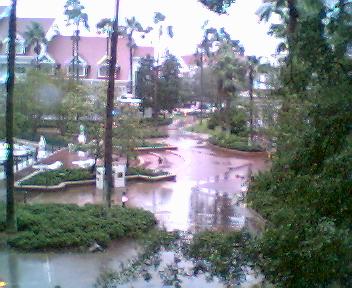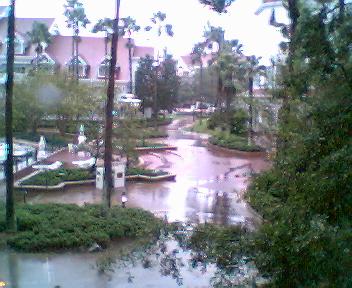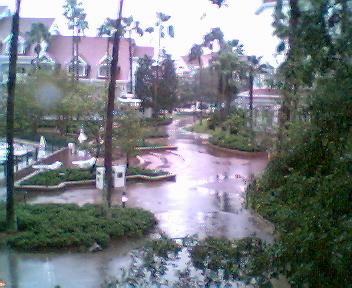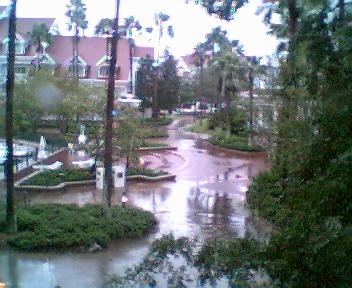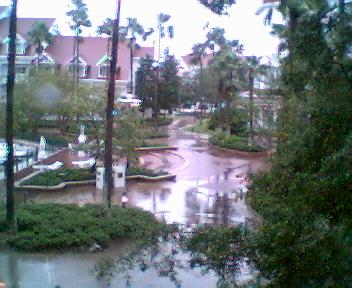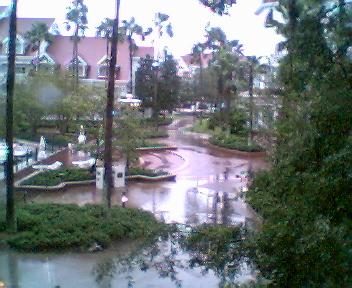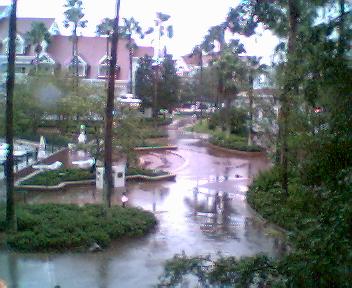 Numerous videos
Guest Book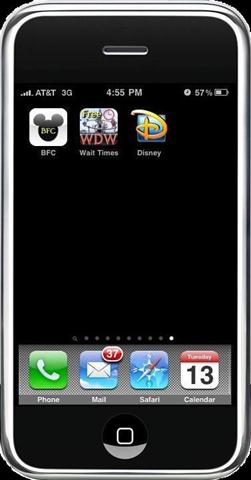 iPhone - iPod - iPad ready videos