David's 1996 K3500 Dually 3 inch body lift kit
Sold and gone to a new home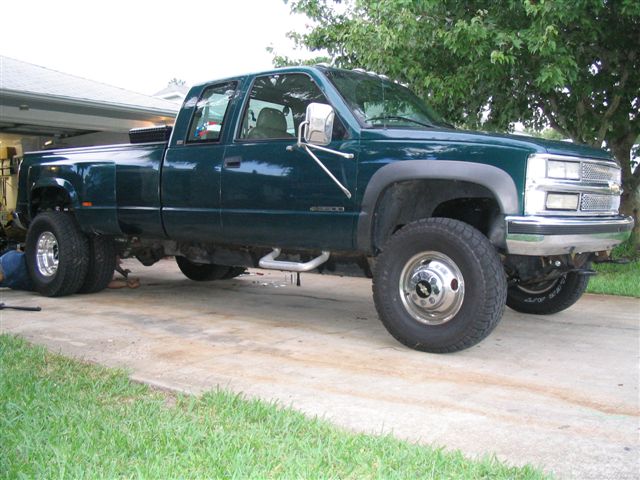 The end result of a 3 day weekend.....07-05-2004
Day One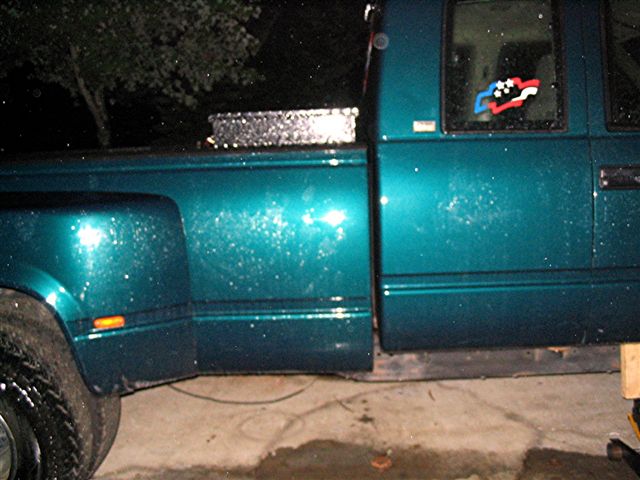 Only the front cab complete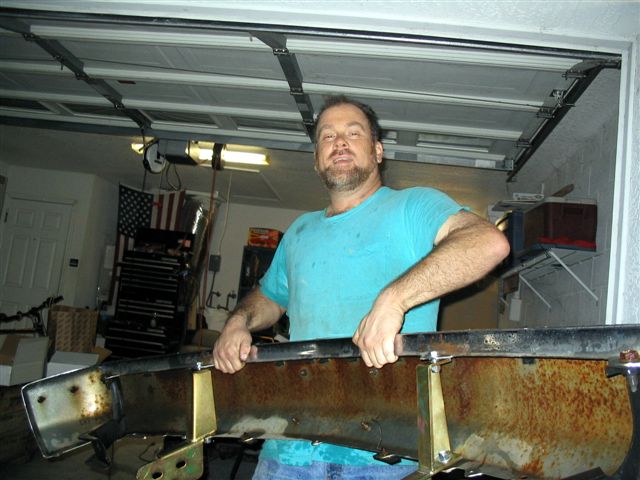 Extra Parts!!!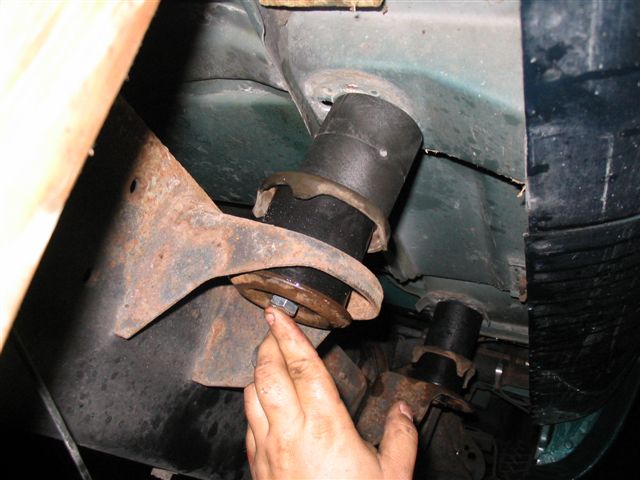 New body mounts with the 3 inch body blocks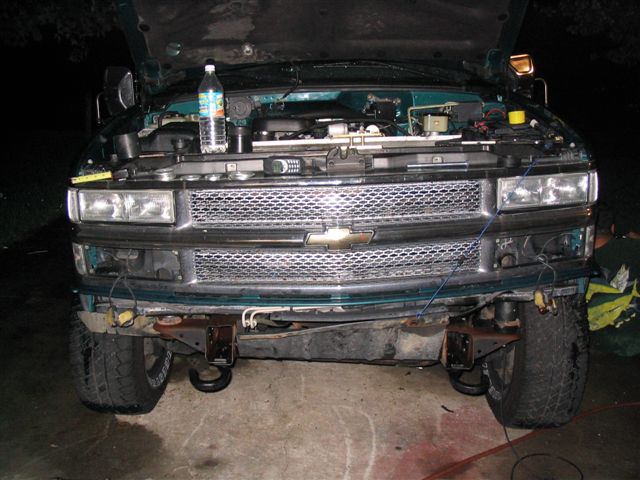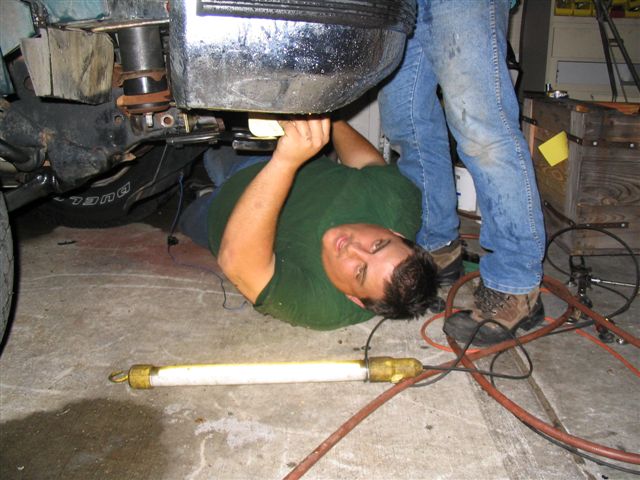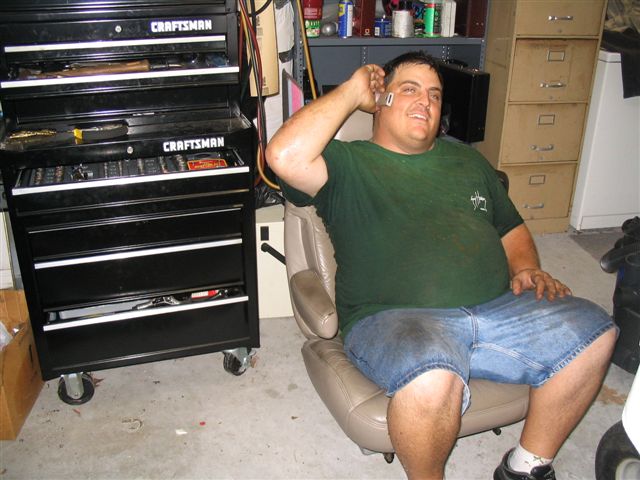 He needed a break so bad he took the seat out of his truck, actually seat had to come out
because the auto tranny shift cable runs and loops around under the seat.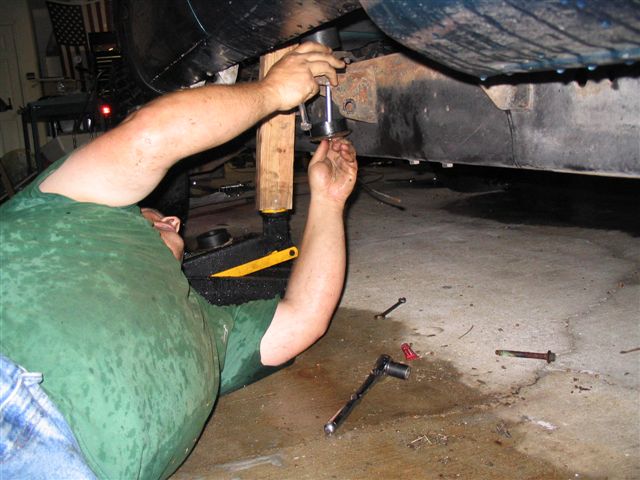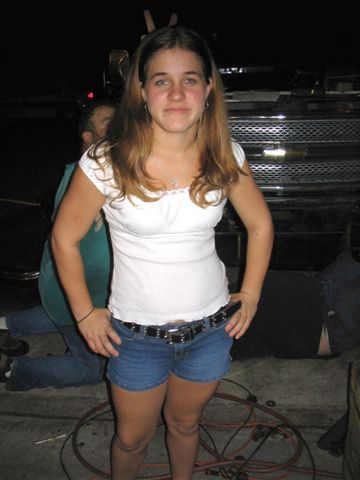 Miss Attitude Brandy!!!! As you can see she came to help with her nice new white shirt. Just kidding :)
Day Two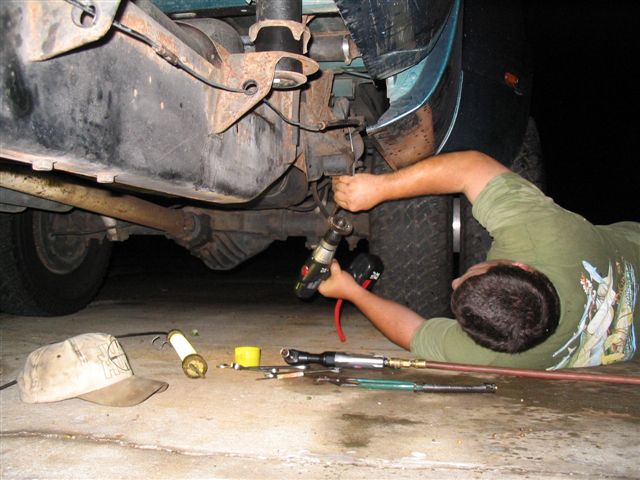 Parking brake cables giving us some trouble. Rusted bolts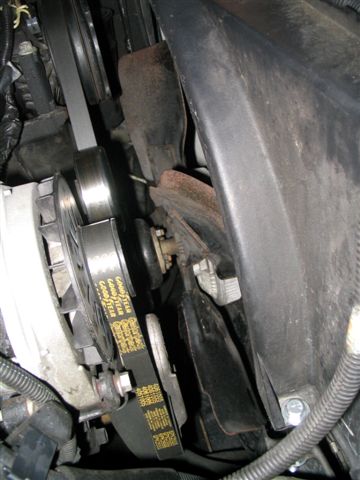 Fan stroud adapters installed. Fits perfect.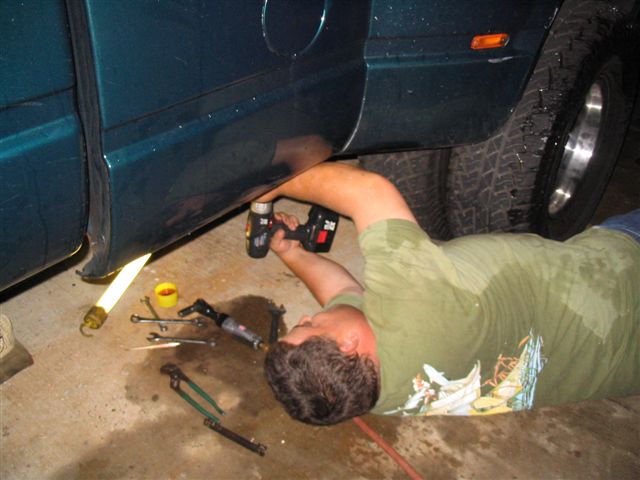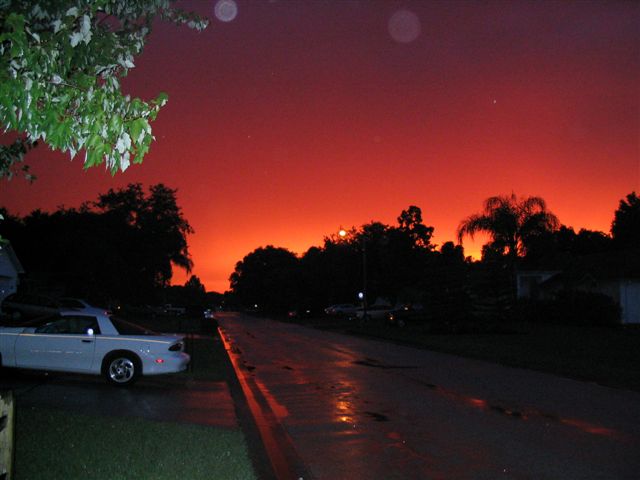 A beautiful sunset.....after the hundreds of lightning strikes and the 2 feet of rain that fell on us
Day Three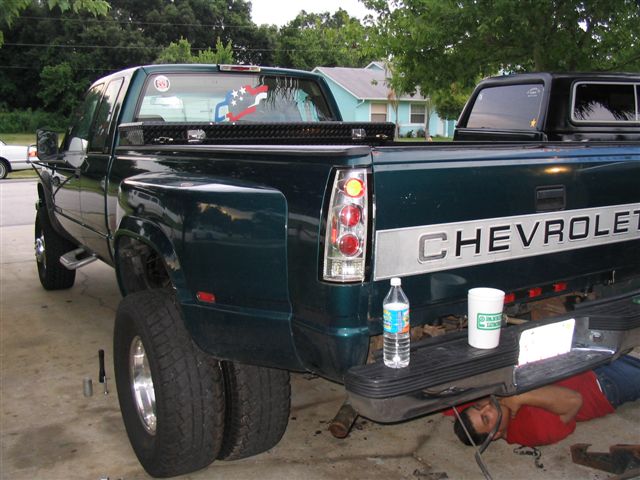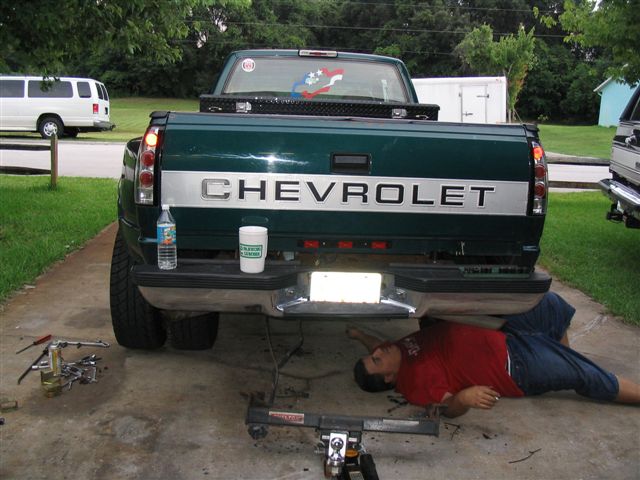 The hitch had to come off so we could get to the bed mount bolts.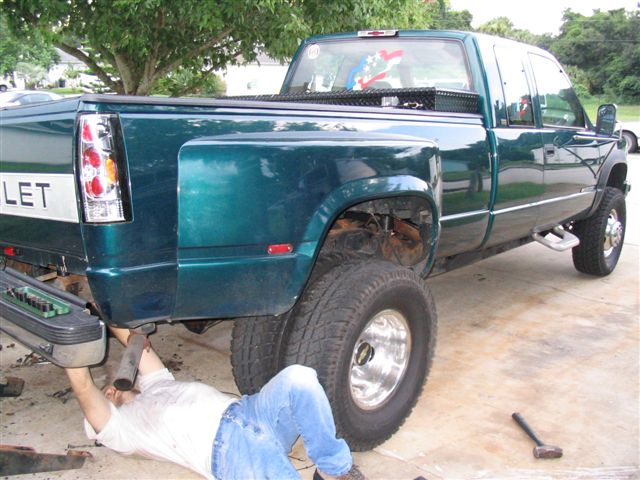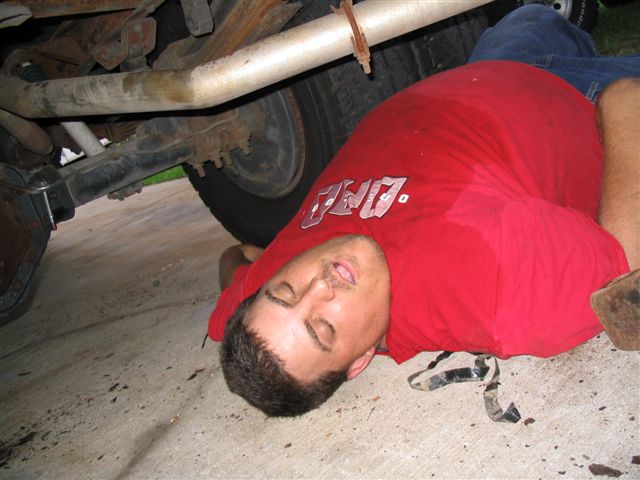 Alseep on the job. Hard to find good help.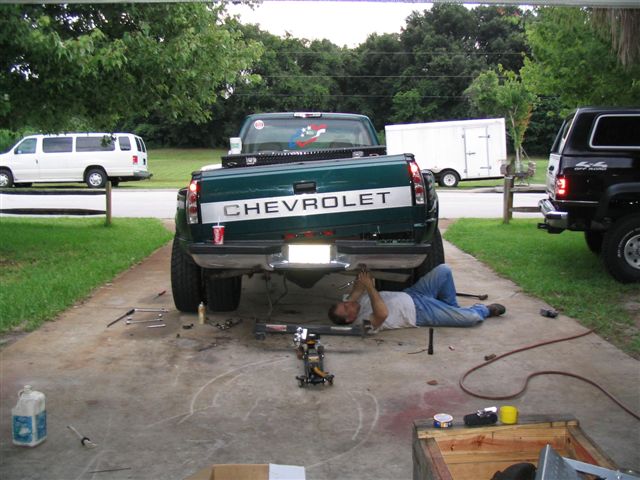 Well at least one side has a lift.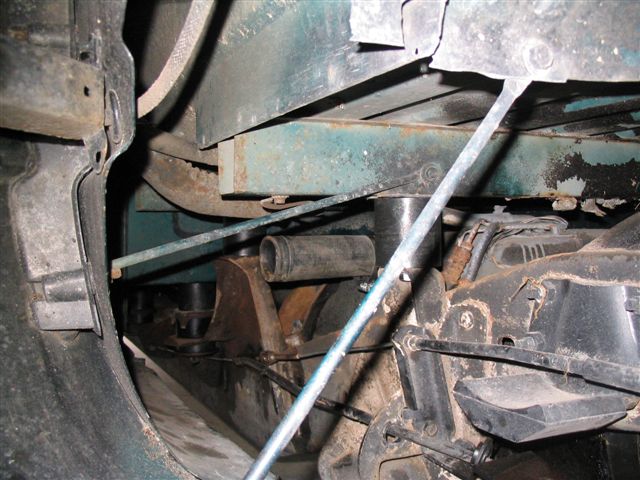 Fuel filler still needs the adapter added.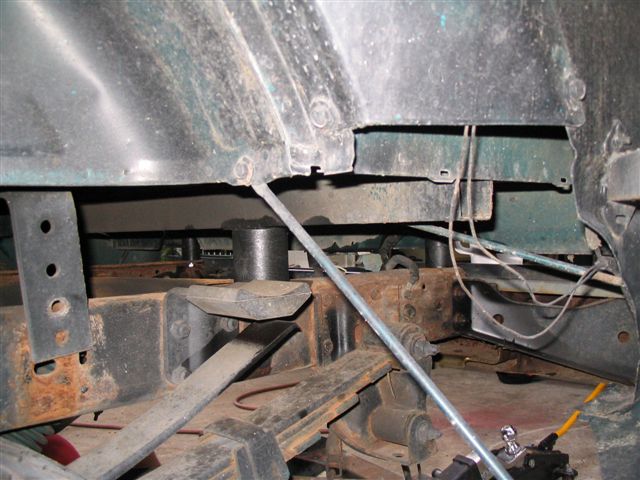 A shot from under the bed. We have some clean up to do on surface rust. Another day.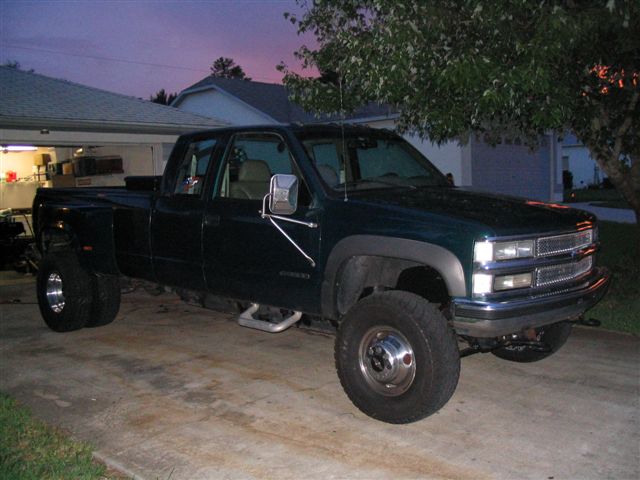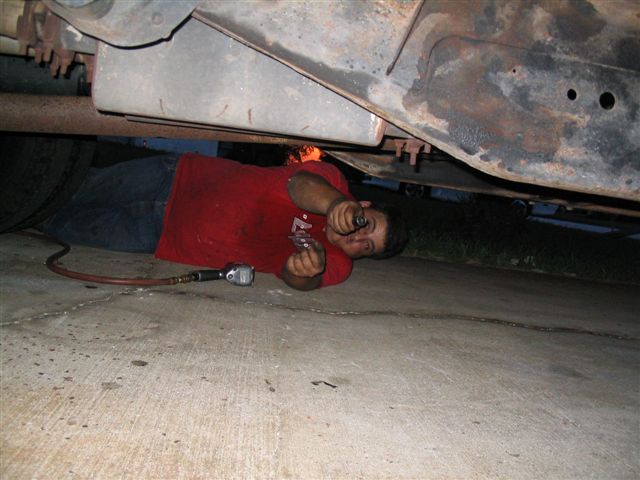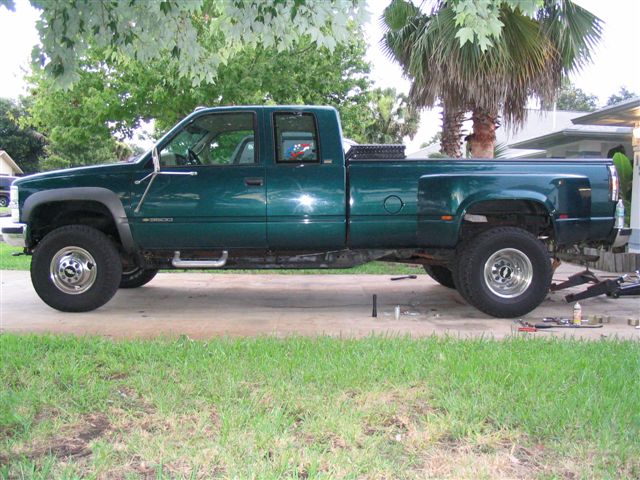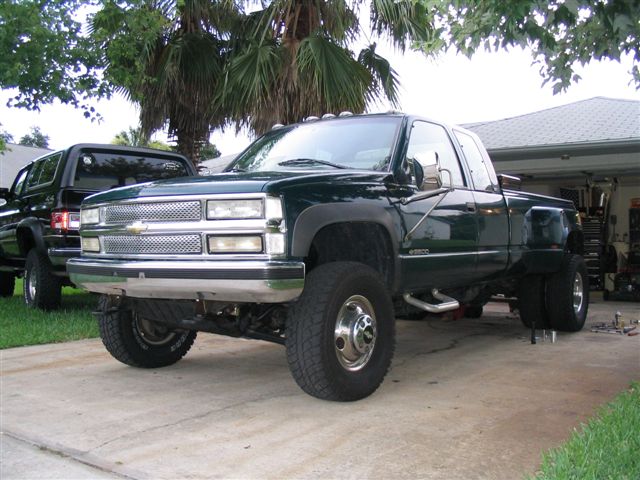 Not bad!!!
Lift kit had everything we needed. Blocks, bolts, new body bushings, gap guards, front and rear bumper brackets, even came with lock tight