On Ride Video's
(more video's coming as they are produced)
---
The Magic Kingdom
Adventureland
Captain Jack (WMV HD)
Pirates of the Caribbean (WMV HD)
Shrunken Neds Junior Jungle Boats (WMV HD)
Fantasyland
Dumbo (first one in new area) (WMV HD)
Snow White 04-06-2011 (WMV HD)
Snow White 07-22-2012 (WMV HD)
Snow White (external) (WMV HD)
Frontierland
Country Bear Jamboree (WMV HD)
Big Thunder Mountain Railroad (WMV HD)
Big Thunder Mountain Railroad (external) (WMV HD)
Big Thunder Mountain Railroad (nighttime) (WMV HD)
Frontierland Shooting Gallery (WMV HD)
Splash Mountain (WMV HD)
Splash Mountain (brer rabbit) (WMV HD)
Splash Mountain (riverboat ending) (WMV HD)
Walt Disney Railroad (leaving Frontierland) (WMV HD)
Walt Disney Railroad (frontierland to toontown) (WMV HD)
Liberty Square
Rivers of America (WMV HD)
The Haunted Mansion (WMV HD)
The Haunted Mansion (elevator) (WMV HD)
The Haunted Mansion (old man) (WMV HD)
The Haunted Mansion (Temporary Ghosts) (WMV HD)
Main Street
Magic Memories and you (01-27-2011) (WMV HD)
Magic Memories and you (03-13-2011) (WMV HD)
Magic Memories and you (from Contemporary) (WMV HD)
The Castle (WMV HD)
The Magic Kingdom (entrance) (WMV HD)
The Magic Kingdom (front walk area) (WMV HD)
The Magic, The Memories, and You (WMV HD)
Tinkerbell (01-14-2011) (WMV HD)
Tinkerbell (03-13-2011) (WMV HD)
Walt Disney Railroad (external) (WMV HD)
Walt Disney Railroad (main street to frontierland) (WMV HD)
Walt Disney Railroad (toontown to main street) (WMV HD)
Tomorrowland
Carousel of Progress (WMV HD)
Peoplemover - MK (WMV HD)
Monsters Laugh Floor (WMV HD)
Sonny Eclipse - MK (WMV HD)
Space Mountain (WMV HD)
Space Mountain (loading) (WMV HD)
Stitch (WMV HD)
Stitch (pre-preshow) (WMV HD)
Stitch (preshow) (WMV HD)
---
Epcot
Future World
Living with the Land - Epcot (WMV HD)
Soarin' (WMV HD)
Spaceship Earth - Epcot (WMV HD)
Test Track - Reimagined (WMV HD)
The Sea's with Nemo and Friends - Epcot (WMV HD)
World Showcase
Epcot's 2010/11 New Year's Eve fireworks finale (WMV HD)
The Beatles Revolution Band (WMV HD)
---
Disney Studios
Animation Courtyard
Backlot
Echo Lake
Hollywood Boulevard
Mickey Avenue
Pixar Place
Sunset Boulevard
---
Animal Kingdom
Africa
Safari (WMV HD)
Asia
Camp Minnie-Mickey
Dinoland
Dinosaur (WMV HD)
Discovery Island
Tough to be a bug (Hopper) - AK (WMV HD)
Oasis
Rafiki's Planet Watch
---
Downtown Disney
Demo of Pleasure Island buildings (WMV HD)
Boat ride from Saratoga Springs to Downtown Disney (WMV HD)
---
The Resorts
Bay Lake Tower (back area) (WMV HD)
Boat ride from Magic Kingdom to Wilderness Lodge (WMV HD)
Boat ride from Wilderness Lodge to the Magic Kindgom (WMV HD)
---
New Walt Disney World Attraction Pages
---
Remember these files are large and take enormous resources to run smoothly on your computer.
You may want to save them to your computer before watching.
(Please use the button below to purchase the month access so you receive the user/password automatically instead of going into paypal yourself, if not you will have to wait until I receive your email before you receive the user/password)
The paypal button below gives you two (3) month's access to ANY of the videos here at BFC
You will be sent the user and password after the payment is cleared thru paypal. It is only 5.50 and will be used to keep the website running.
Thank you very much for your support and donation.
Help keep the site going, thank you
Donations are greatly appreciated to help with the cost of bandwidth to keep all the onride video's up and running.
---
Some quick links to WDW info
407-WDISNEY
1-877-939-3732
WDW Florist (delivers to the WDW resorts) 1 877 608 0066
Epcot's Leave a Legacy Program (Discontinued June 16, 2007) WDW.EC.legacy@disney.com
WDW for the Large WDW Passholder's info
WDW Discounts from MouseSavers
---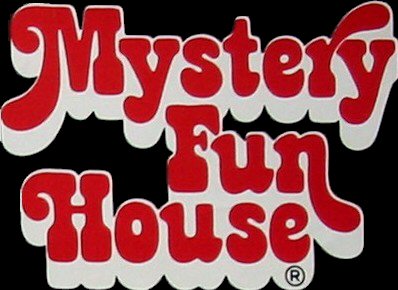 ---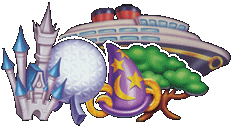 Numerous videos
Guest Book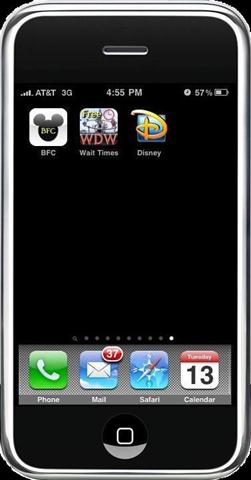 iPhone - iPod - iPad ready videos